At Flex, we have more than 16,000 suppliers, a million SKUs and a broad portfolio of global clients, so our team focuses on distilling complex challenges into concise stories with clear actions and deliverables. Communications skills have only gained more importance with the shift to hybrid work requiring asynchronous collaboration and a reliance on a diverse array of channels. With so much on the line, and so little time, here are some critical strategies and lessons my team and I regularly use to help our clients deliver exceptional products to their customers.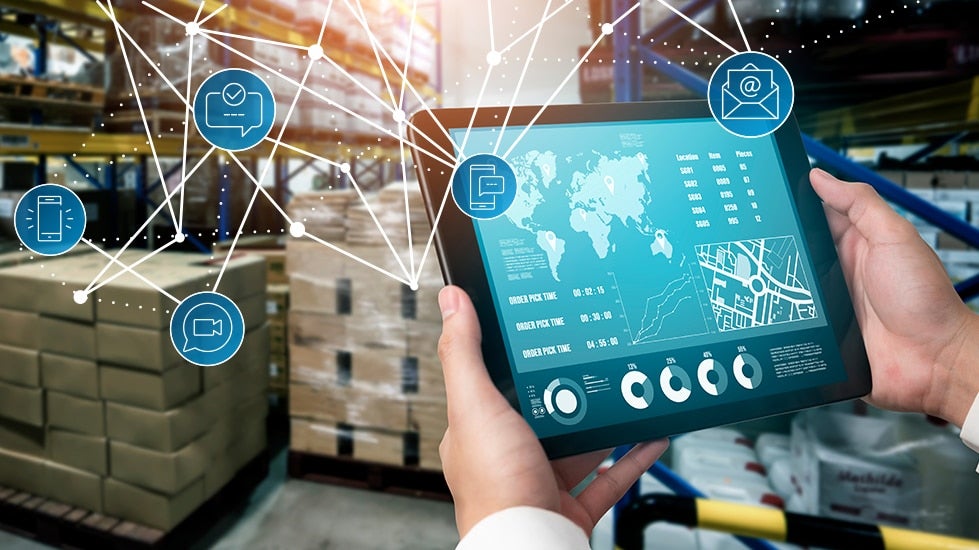 The secret to great communication? Listening
There's an old saying that is at the heart of excellent communication, "You have two ears and one mouth. Use them proportionally." When we think about communication, we often think only of clearly articulating our desires efficiently. That's partly true, but a beautifully orated presentation can have a negative effect on the audience if it is not reflective of the current state of the industry. Listening to feedback from suppliers, distributors, executives or clients closely not only provides context for a response but also offers hints into whether the key messages you're saying are resonating. If you don't listen, it's impossible to speak authoritatively.
Create accountability with clear guidelines and expectations
The global supply chain's dynamic nature makes it easy for things to get lost in the shuffle. A productive conversation can quickly devolve into nothing unless supply chain professionals communicate specific action items, who owns them and their associated deadlines. Many of today's meetings take place via video calls, so it's essential to carve out a few minutes towards the end of the session to explicitly discuss critical stakeholders and timelines. Gaining consensus among the team provides managers with a clear view of the team's immediate priorities. This last point is crucial as it cements specific stakeholders' commitment to completing assignments.
My team takes it further and circulates an email that includes this information, so we're all on the same page. This "paper trail" also provides the team with an opportunity to identify any missed items that can be assigned. Creating transparent, open and honest dialogue amongst the team is vital. It may seem like wasted effort to create redundant processes, but the additional layer of communication they make is invaluable for a fast-paced team.
It's important to note that accountability works for both the listener and communicator. Supply chain professionals are citizens of the world and frequently work with people from all over the planet. English isn't the first language for many top suppliers, manufacturers and distributors. Supply chain professionals must take full ownership of ensuring everyone leaves meetings with a clear understanding of short- and long-term priorities. Written follow-ups are particularly effective in these situations as well.
Managing difficult conversations
Supply chain professionals are often given the paradoxical — often Dickensian — task of helping businesses through the best and worst of times. At any given time, we're forced to discuss complex challenges. Human nature predisposes people to paint an optimistic picture of any situation. However, supply chain pros that don't acclimate themselves to having tough conversations aren't likely to last long. But difficult discussions aren't all the same.
For instance, the past two years have introduced a collection of unique – sometimes unfair – circumstances and events that aren't anyone's fault. COVID spikes causing unplanned downtime, container shortages and shipping canal blockages all did their part to contribute to a chaotic global supply chain over the past few years. In these cases, I need to balance holding a supplier accountable and collaborating with them. We ask a lot of our suppliers, so communicating that we're a team with a common goal is critical.
The approach radically shifts if a supplier decommits or otherwise doesn't live up to their end of the contract. It's essential to keep calm, respectful and stay factual. The message must be clear: "You've made a mistake and I need you to figure out a solution." Demeanor is critical because it takes a long time to earn trust and only a moment to lose it. While an over-the-top reaction may make a particular type of supply chain professional feel better in the short-term, the damage to their relationship could be irreversible. Ultimately, supply chain pros must be firm in their demands but respectful in how they communicate.
Communication channels matter
Video calls, emails, phone calls, instant messages and text messages are all on the table as viable methods of communication to the modern supply chain professional. There are no concrete rules on how to use each of these methods of communication effectively. However, the supply chain team should establish rules around communication to help people prioritize incoming messages. Without these guidelines, team members may create a false sense of urgency that generates stress and anxiety.
Here are some of the guidelines the Flex team uses:
Email: The go-to corporate communications channel is also the one that can get out of hand quickly. We've all been on email chains with dozens of people that clutter up our inboxes. For me, it's important to understand first why I'm copied on an email chain and secondly what I can do to help. Too often, people add executives to email chains around important projects for visibility and don't provide summaries on the current situation. I inherently trust my team, so I don't always need to know how the "sausage is made;" instead, I'm looking for my people to let me know when my intervention is necessary.
Voice calls: The biggest downfall of email is that the tone of the communication is left to the recipient. When a delicate situation requires some nuance, a quick phone call is the most effective tool. It's also an excellent way to de-escalate a problem if a miscommunication occurs.
Text messages: This is the Flex supply chain team's channel for issues where we need an immediate response. There are times when people are in back-to-back meetings all day, and their colleagues need their input right away. We try to respect each other's time and situation, so we use it only under certain circumstances.
Communication is an art, not a science. There's no magic formula that you can plug in and become a communications master. Supply chain professionals that can work with everyone in their sphere confidently while exhibiting empathy won't ever be too far off the path. Ultimately, we're all humans doing the best we can, so we should act accordingly.