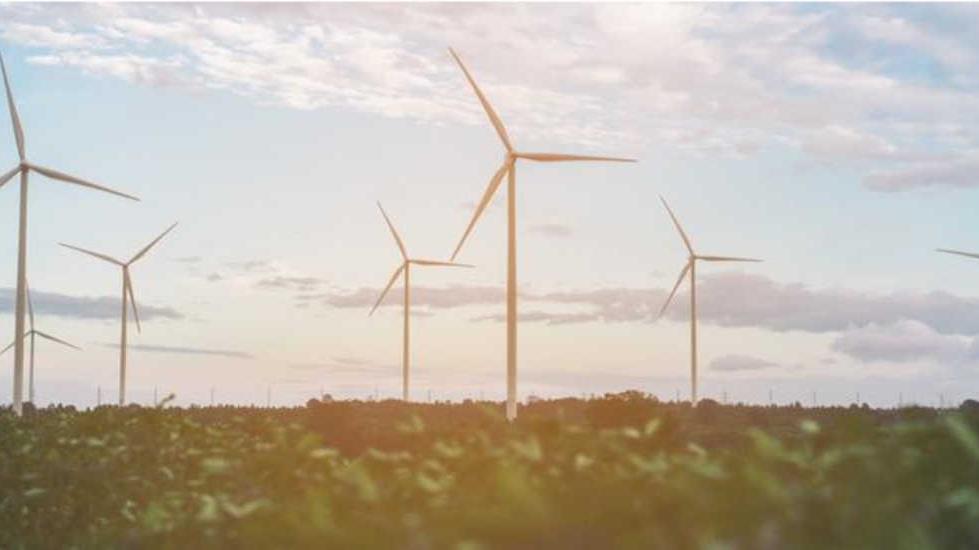 Many factors go into what consumers think of your brand — personal experience, media coverage, social media posts, marketing and advertising. Today's consumers also take sustainability into account when thinking about your brand, and today's savvy consumers know that your manufacturing practices can highlight your commitment to sustainability.
Sustainable manufacturing embraces practices that reduce the impact of manufacturing on the environment, from reducing energy usage and greenhouse gas emissions to optimizing resource utilization and reducing waste. Many companies are setting ambitious targets for sustainable manufacturing, such as using 100 percent renewable energy or creating zero-waste facilities. But even smaller changes can have a big impact on your business' sustainability profile: Brands that adopt sustainability have seen an increase in brand value of 15 to 30 percent, according to the World Economic Forum.
A reputation for sustainability can also help attract and retain talent, as well as increase revenue. The Nielsen Global Corporate Responsibility Report found that 66 percent of consumers were willing to pay more for sustainable goods. "Social responsibility is a critical part of proactive reputation management," said Carol Gstalder, Nielsen's senior vice president of reputation and public relations solutions. "And companies with strong reputations outperform others when it comes to attracting top talent, investors, community partners, and importantly, consumers."
Studies also show that a history of corporate sustainability can help a brand weather a crisis. According to the Project ROI report, brands with a strong corporate responsibility reputation did not have a meaningful decline in share price after a public relations crisis. On the other hand, companies with a poor corporate responsibility reputation reported an average loss of $378 million per firm.
The tale of two brands
Many brands have seen firsthand how a commitment to sustainability can boost their reputation and sales. In 2011, Coca-Cola saw double-digit growth in its Dasani water product after launching a new bottle made of 30 percent plant-based materials. At the same time, other products in the same market saw only 6 percent growth.
Toyota launched the first mass-market hybrid car, the Prius, in Japan in 1997 and brought it to North America and Europe in 2000. When Millward Brown released its first BrandZ ranking of the world's most powerful and valuable brands in 2006, Toyota led all other world auto brands. Its commitment to environmental leadership has kept it at the top of BrandZ's auto sector since then, even in the face of a massive airbag recall. But sustainability is helping other auto makers to challenge its lead. Tesla's brand value rose 32% from 2016 to 2017, according to the latest BrandZ report.
Communicating your sustainable manufacturing practices
While instituting sustainable manufacturing practices is the first (and most important) step in building sustainability, you won't see the full benefits to your business if potential customers don't know about your efforts. One common approach to educating customers is to include information about your sustainability practices in a corporate social responsibility report.
For example, our sustainability report covers global and local initiatives around employee development, community support, environmental stewardship and sustainable living. The report includes tangible results using language that speaks to our customers. In 2016, we:
Manufactured PV modules and solar trackers that produced enough power to run 782,264 homes
Replaced and installed more than 43,000 LED light fixtures manufactured by Flex Lighting solutions in eight countries, reducing energy consumption by more than 22,600,000 kWh/year—which reduced CO2 emissions by 15,900 tonnes
Conducted ongoing consumer wearables research and development that improved antibacterial clothing used by hospitals, restaurants and homes to reduce the spread of disease
Sustainable manufacturing efforts should be shared through social media and advertising. According to Nielsen, television ads highlighting positive social and/or environmental impact are influential for 34 percent of customers. The firm recommends utilizing multiple communication channels, including news coverage, while taking a balanced approach that focuses on on a company's good deeds, instead of just promoting the brand name. As a framework, Flex has pledged to support the United Nations Sustainability Goals, which includes 17 different goals designed to transform the world.
Your customers care about the environment and want to do business with companies that share their values. Sustainable manufacturing practices can give your customers another reason to do business with your company, in addition to saving resources and operating responsibly. Taking care of the environment is a smart business move for almost any customer-focused company.