Homepage
Intelligent Products for a

Connected World®

With approximately 200,000 professionals across 30 countries, Flex designs, develops and delivers solutions to companies of all sizes and industries.

Flex 20 by 2020 Progress Report

See how we achieved a 9.6% reduction in CO2 emissions intensity,

a 12% reduction in our incident rate, and more.

Introducing temi, a voice-activated assistant robot

Our supply chain and design for manufacturing strategies enabled the team behind the robot to realize their vision.

We help transform your distribution and logistics into an integrated real-time supply chain solution to improve visibility, velocity and sustainability.

That Increase Manufacturing Speed and Efficiency
We help companies transform ideas into intelligent solutions that ship worldwide.
The Latest Stories
Five Trends for Manufacturing's Fourth Wave

What skills must manufacturing leaders possess to find success in Industry 4.0?
How Automakers Need to Change to Remain Competitive

We cover how the convergence of technology and the traditional automotive sector is prompting companies to transform.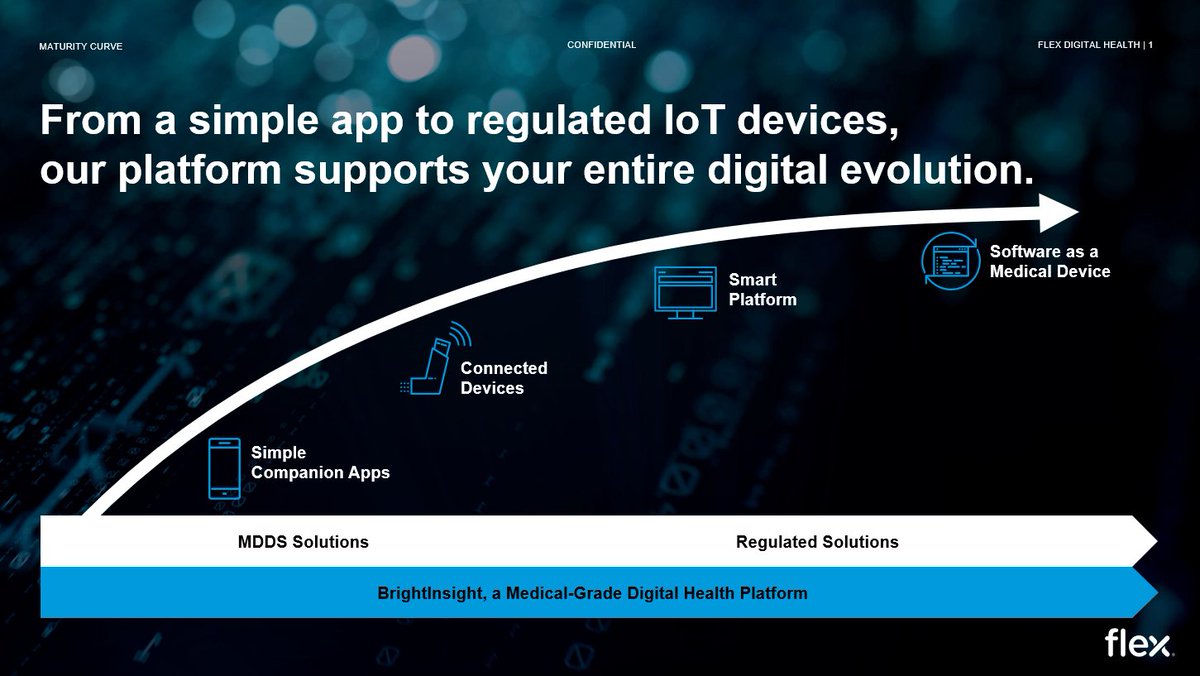 September 20, 2018
Our #BrightInsight platform can support our customers' advanced use cases across the digital health regulatory maturity curve. https://t.co/XVx5La4cB...