Amid the global pandemic and continued semiconductor supply challenges, our Flex teams demonstrated agility, teamwork, and adaptability by rapidly shifting production and tapping into the advanced manufacturing and supply chain capabilities in our Asia sites.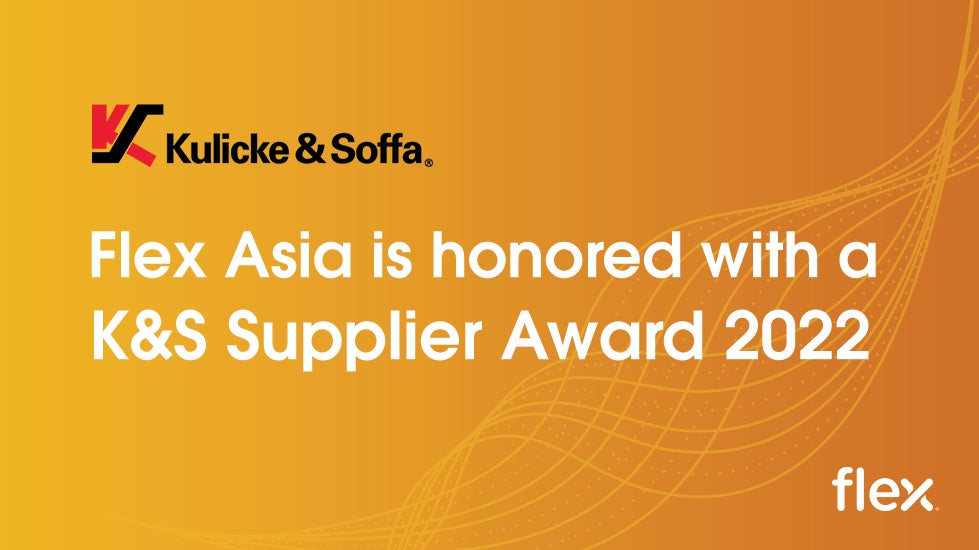 In collaboration with Kulicke & Soffa, our teams are delivering PCBAs and consoles — essential components for K&S to efficiently and reliably address increasing assembly complexities and accelerating technology transitions.
As a result of these efforts in 2021, our sites in Wuzhong, China; Changi, Singapore; and Port of Tanjung Pelepas, Malaysia were honored with a Kulicke & Soffa Supplier Award 2022.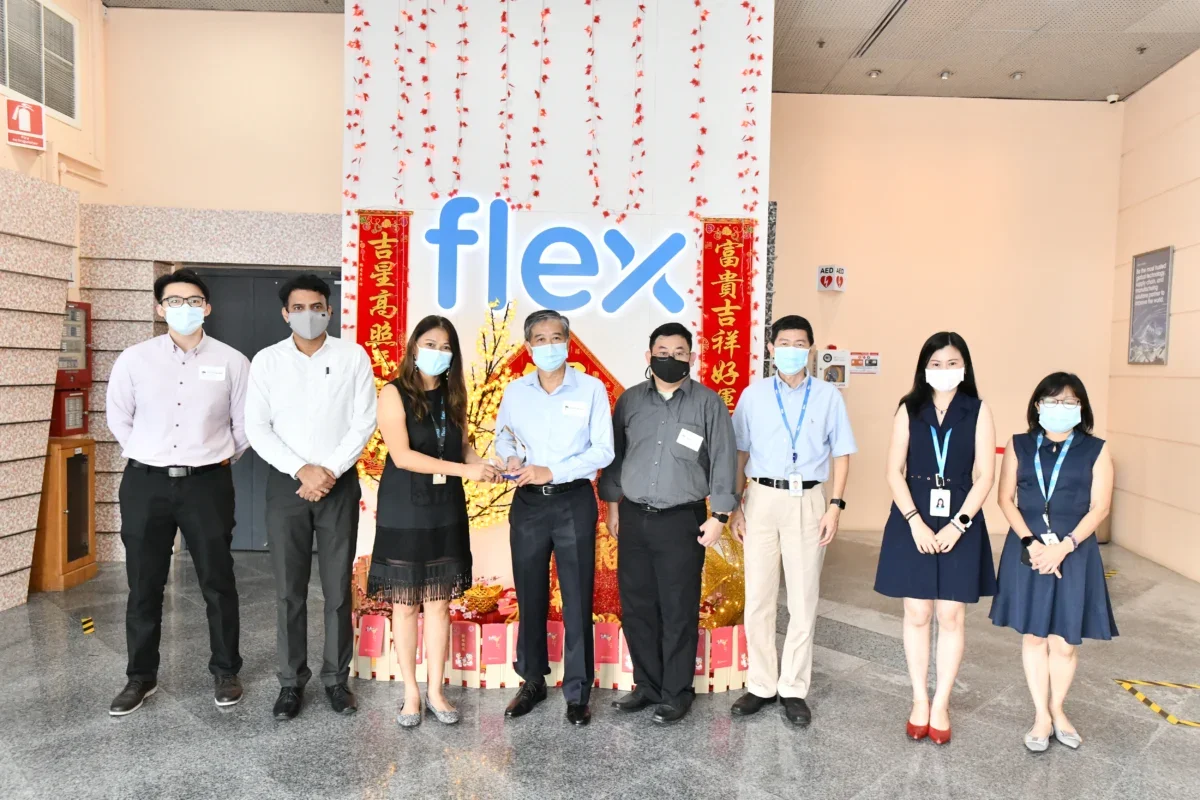 Pictured rom Left to Right: Lim Weng Keat (K&S), Vikram Shetty (Flex); Jennifer Sin (Flex); Nelson Wong (K&S); KK Nah (K&S); Kaiser Ong (Flex); Sharon Tan (Flex); Gina Liew (Flex)