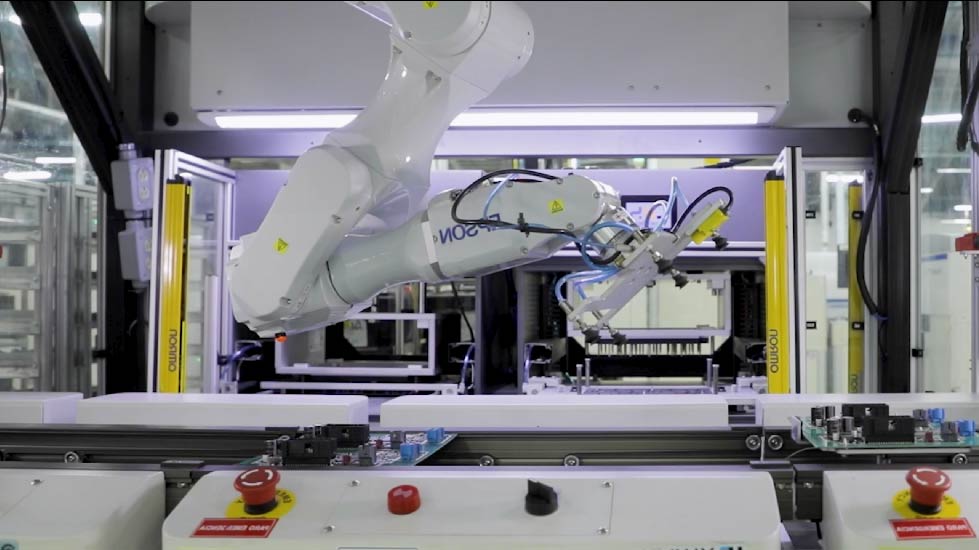 In the past few years, advanced printed circuit board assemblies (PCBAs) have spiked in demand. PCBAs are a critical building block in every electronic device: from smartphones to medical imaging to equipment to automotive electronics and more. When the pandemic began, the need for PCBAs only surged in response to the growing need for medical devices and the online shopping habits of consumers in lockdown. It became clear that to meet future disruptions or spikes in demand, we would have to implement Industry 4.0 technologies that made our manufacturing ecosystem smarter, more efficient, and more resilient.
Meeting heightened demand for PCBAs
As Flex produces millions of PCBs each year, we are constantly looking for ways to improve every aspect of our production, including our PCBA testing processes. Though we had used automation in some aspects of our testing process, the increased demand for PCBAs surfaced the need to accelerate the process while maintaining quality and confidence in our approach.
Subscribe to our newsletter to receive the latest Flex news and resources.
Employing automation and robotics for testing
One of our automation engineering teams in Israel designed and implemented an autonomous testing collaborative robotic solution and loading system. This robot picks up a small/medium sized PBCA from the loading system's vacuum formed trays, places it into the functional tester, and after the test is complete, picks it up and places it back onto the tray. This eliminates potential errors, handling defects and the need for full-time manual operators.
The complex system includes software which manages the interaction between the robot, the loader and the tester. The robot comes equipped with a force-sensitive gripper, as well as barcode scanners to log data and provide excellent track and traceability. The system is also extremely versatile. The loader and the arm can be moved and used across many different testing stations.
Achieving a 150% increase in testing rate
Prior to using this new system, each testing station was able to complete 16 tests per hour, with a full-time operator. Now, it completes 24 tests per hour, and only requires occasional review and tray replacement by an operator.
Optimizing the PCBA testing process through automation has enabled Flex to be a more resilient manufacturer, one capable of facing unknown challenges and raising production levels in response to changing demand levels. By using advanced technologies across the product lifecycle—including in PCBA testing—we can deliver consistently higher results and achieve greater resiliency in our operations.