What do you do when you have to make millions of masks quickly to keep your employees safe, but have neither the experience nor equipment to do so? What's more: How do you do this without impacting the supply of masks required by frontline healthcare workers?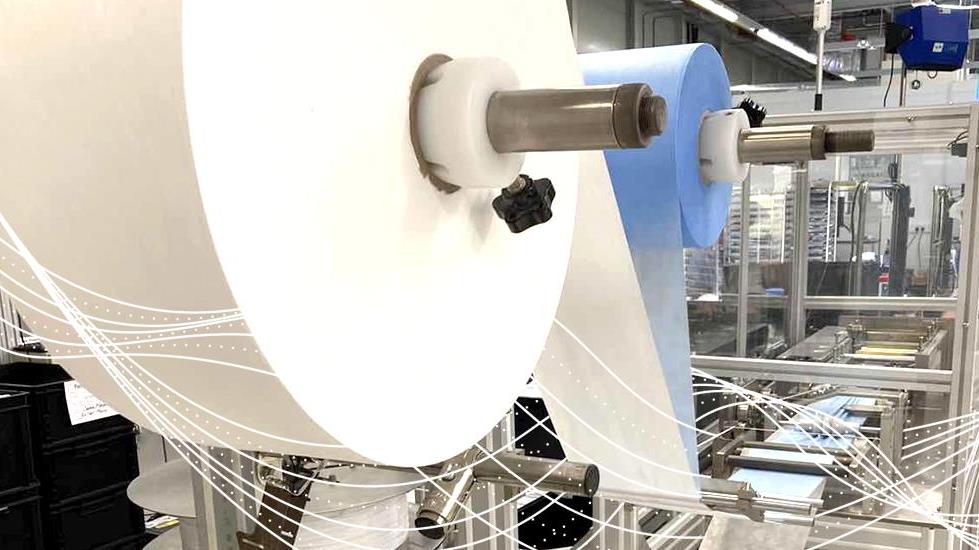 With infections surging in many parts of the world again, I now look back at these challenges we faced in February when the pandemic accelerated globally.
Our task was daunting, but we knew we could succeed if we executed on the three dimensions that have been the bedrock of our business: operational excellence, a strong and resilient supply chain, and our corporate values.
Operational excellence in action
With approximately 160,000 employees across 30 countries and trade becoming more restricted particularly for personal protective equipment, we knew this effort required a distributed manufacturing model across Asia, the Americas, and Europe. We needed to mobilize manufacturing in 10 countries to reduce supply shortage risks. According to our calculations, we needed at least a million masks per week for our factory workers to help keep them safe. 
The first critical step was securing mask-making machines and getting them to all 10 locations at a time when conventional freight routes were limited. As this effort wasn't as simple as just looking up a flight or train schedule, we tapped our operations team to devise a workaround.
To identify the right solution for getting the mask-making machines to the different sites, the team considered all available logistical options from the first to the last mile, encompassing air, sea, and ground. Adding to this complexity, we needed to get our arms around the myriad of export and import guidelines and restrictions. In the end, we solved the logistical puzzle thanks to a well-choreographed team effort between operations, legal, and government affairs.
Building a regional supply chain
In a parallel effort, the supply chain team navigated the procurement maze to ensure we secure the right high-quality materials in the right regions without impacting the supply of materials required to make the masks that protect frontline healthcare workers. We also needed to address other complex challenges. What is the quickest way to secure the materials? How do we make sure the materials meet our standards and requirements? What is the right approach to support a regionalized supply chain?
In the end, the team landed on a phased approach that involved securing the materials from three different regions in the quickest and lowest risk way. The best solution was to supply the mask-making material for all sites out of China in phase one. Once that initial supply was secured, the team would move to phase two and work with regional suppliers to safeguard future supply.
Securing commitments from these regional suppliers required agility and creative thinking because materials were scarce from traditional suppliers. The material supplier for the Americas is a perfect example of this approach. Since good filtration is a key requirement for mask materials, Flex sealed the deal with Cummins, a global power leader. That might not seem like a logical choice at first, but remember what I said about agility and creative thinking? Cummins' Filtration business has more than six decades of experience making filtration materials and systems for diesel engines, transmissions, and industrial applications.
Living Flex values
Our mask-making mission owes its success in large part to the bond between Flex employees that is sealed by a set of shared values. We are united by three core values: support each other as we strive to find a better way; move fast with discipline and purpose; do the right thing always.
The success of our mask-making initiative was facilitated by these values. Our teams had a clear purpose in keeping our fellow employees safe and doing it quickly. The sun never set on this global team as they worked around the clock securing supplies, coordinating logistics, and sharing ideas and learnings. As a result, we went from never having made a single mask before to producing 30 million masks in just 22 weeks. Our successful effort has spurred us to look beyond our own mask needs. Because the team has executed nearly without flaw, we have begun donating excess supply to our employees, local charities, and frontline healthcare workers.
I am so proud of how the Flex team came together to solve this challenge. It is the latest outstanding example of what can be accomplished when you combine the tangible elements, operational excellence, and a strong supply chain with the intangible elements of shared corporate values. Congratulations to the Flex team on a job well done.