As the greatest transformational catalysts often arise from moments of crisis, we are now witnessing a fundamental reset in the manufacturing sector.
From the tariff wars and the COVID-19 pandemic to urgent calls for climate action and social justice — the stage has been set for reinvention. In manufacturing, strategic shifts are coalescing on the pivot points of increasing regionalization, collaboration, innovation, and sustainability.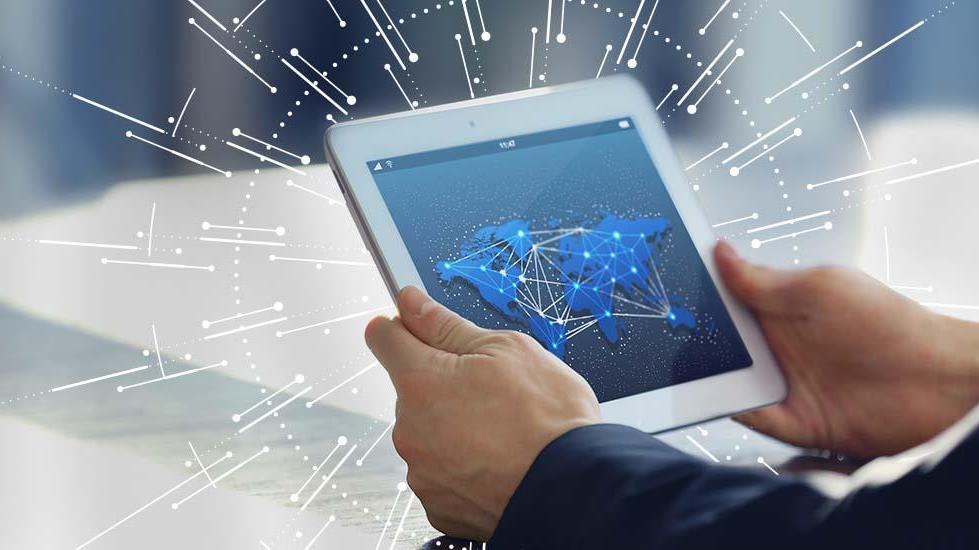 As corporate leaders ponder how to take their business forward following the disruptions of the past few years, these pivots are opening a new chapter for manufacturing in which resilience and business continuity increasingly trump low-cost and efficiency.
A shift towards regionalization
In 2018 — well before COVID-19 — the import tariffs imposed by the U.S. on many of its key trading partners exposed the risks in the highly complex and deeply intertwined global value chain that had become the norm over decades past.
By adding significant costs, these tariffs and the geopolitical tensions they engendered threatened to disrupt global supply chains. As these risks weighed, they became a powerful catalyst for developing alternate solutions that sought to reconfigure the decades-old supply chain and manufacturing ecosystem. While the costs and effort to duplicate or migrate entire systems felt daunting, the risks of maintaining the status quo posed far greater risks. Every supply chain leader interviewed by McKinsey for a report published July 2020 said they were prioritizing resilience. Of these, 40 to 60 percent planned or expected to adopt various forms of nearshoring solution to mitigate the global supply chain risks.
Case in point: in the aftermath of the tariff wars, one of our Fortune 100 customers in the communication sector began to prioritize business continuity to the exclusion of all other considerations, including cost. The mandate was simply to ensure there would be products to ship. The ensuing decision: establish a duplicate production footprint. This decision comes after decades of operating the majority of its supply chain in a country with the smallest customer footprint. The client has since re-shored much of its production to Mexico to be closer to its largest customer. This proximity means that it no longer reckons with the last-mile bottlenecks as the production ecosystem has never been closer to its largest accounts.
Another client, a premium consumer electronics brand, embraced regionalization as a series of government-mandated COVID-19 shutdowns in Malaysia stalled the production and delivery of its home appliances. These backlogs came as our customer saw unprecedented demand spikes for its products at a time when much of the world was sheltering in place. As the company had been seeing double-digit growth since 2017, the time seemed ripe to finally create a second manufacturing footprint to keep pace with demand. At the beginning of this year, we worked with this client to set up a duplicate manufacturing hub in the Americas, the region with its biggest market.
In both cases, regionalization was the right strategy despite the complexities of duplicating an entire production ecosystem. With change of every kind and scale occurring at an exponential pace, business interruptions represent the top risk for companies today, and to compete, they must be willing to forge new paths in our increasingly dynamic world. That said, a regionalized manufacturing model is best suited to businesses that are optimized for speed to market on the back of flexible supply and manufacturing systems. Categories that fit this profile range from consumer devices and lifestyle goods to data center and communication infrastructure equipment. Imagine a launch of a new home appliance to support major shopping events like the U.S.'s Black Friday or China's Singles Day, the units are sitting in a container waiting for a logjam to clear. When high-velocity businesses cannot get products quickly into their customers' hands, the price to pay can be staggering.
Paths to regionalization
Regionalization is much more than localizing materials sourcing in proximity to production: all the end-to-end capabilities supporting go-to-market through post-sale services must also be established in-region. When you're a product company with thousands of potential channel partners, millions of customers, and dozens of SKUs, you want the kind of scale that can support all the activities to launch, ship, and service your products in each of your regional markets. As these capabilities are outsourced, global brands are reaping benefits from working with partners having the kind of global footprint that can create as many optimized nodes as are required to support entire product lifecycles.
As today's global manufacturing system achieved synergies and lower cost through consolidation, a major concern now is how to regionalize without adding back these costs. Getting a handle on how much of this new cost the end-customer is willing to absorb is an exercise in necessity; meanwhile, strategy teams and supply chain organizations are evaluating different models to de-risk the value chain and sizing up which new and existing partners can best help.
Key regionalization pathways and their challenges
As you evaluate these options, realize that developing or finding the scale necessary for your requirements is key. Do you stand up another facility? Do you dedicate resources to identifying new suppliers or to finding manufacturing partners?
Organic
For large global businesses with strong balance sheets and working capital, establishing a regional hub might be viable. The question is opportunity cost and whether outsourcing to a partner is the right move so the capital can be better deployed elsewhere.
M&A
This path could position you to seize regionalization as an opportunity to expand into new product categories and geographic markets. It is a way to build synergy combining the regionalization imperative with an opportunity to break into new markets. The risks here include the capability to successfully expand into regional markets and integrating them into your portfolio.
Divesture
In the wake of multiple disruptions, some businesses are questioning whether to divest certain product categories and their facilities. This path could be a good fit if you're looking to shore up your balance sheet and build cash position to support regionalization requirements.
Outsourcing
Partners can help you move into new markets and product categories at a low cost but how do you pick the right partner?
The art of the possible
As I introduced this post, I stated that the events of the past few years have catalyzed new paths forward, and as a result, we are seeing many businesses leaning into this perfect storm to de-risk and seize new opportunities.
There are many paths to regionalization and choosing the right path can be a herculean effort in itself. If you opt for the partnership route, there are many considerations to keep in mind when choosing your manufacturing partner. Those with solid global footprint can open new doors for businesses as they execute on a regionalized manufacturing model together in this time of rapid change. It takes an ecosystem of partners and mature regional nodes that are in the right position with the right skills and experiences to respond to the change. Disruptions are challenging, but they will be less painful for those with agile platforms and ecosystems.
My next post will cover the growing trend towards deeper collaboration and some of the criteria to consider when choosing a manufacturing partner.