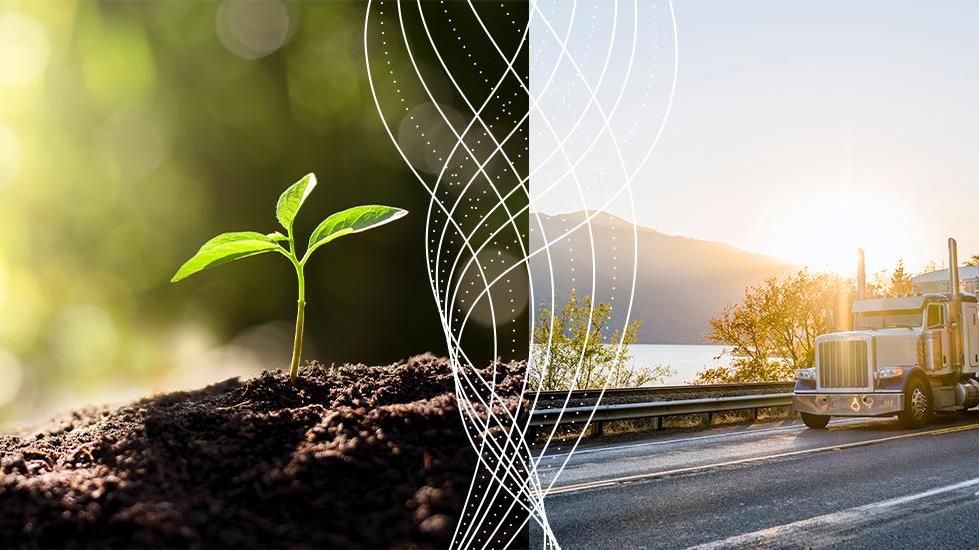 While supply chain professionals have long discussed the need for sustainability, it has not always justified the additional costs which impacts the bottom line. The times are changing, though.
Executive-led evangelism, such as JPMorgan Chase CEO Jamie Dimon's bold annual shareholder letter, energized Corporate America to play a more substantial role in advancing environmental and social policies. The public is also applying pressure on brands by favoring products that are committed to sustainable practices. According to Nielsen research, 66% of global survey respondents said they are willing to pay more for goods created with sustainability practices. International businesses are receiving significant support from investors, executives, and consumers to enact long-term strategies that support long-term sustainability strategies over short-term cost benefits, so it's never been a better time to actively invest in sustainability.
I thought a 'behind the scenes' look at Flex's process – and the pitfalls we overcame – may inspire more supply chain professionals to play a more prominent role in global sustainability.
Sustainability is a team sport
As we discussed Flex's sustainability plan, our leadership team quickly realized that we couldn't implement effective change without incorporating our supply chain network. We rely on the trust, collaboration, and commitment of the work we do with our suppliers to responsibly design and manufacture products that improve people's lives.
Ultimately, if our suppliers didn't share our passion and sustainability goals, any efforts to create exceptional products would be hindered. That's why we're asking our preferred suppliers to set greenhouse gas emissions reduction targets by 2025 and will increase that number to 100% by 2030.
To do this, we discussed our goals with our entire supplier network and communicated the crucial role our suppliers play within our long-term strategy and continued sustainability journey. Using Flex's partnerships to further the reach of our sustainability plan is critical to its success. Flex's procurement and supply chain sustainability team works closely with our supplier network to provide guidance, training and expectations about setting greenhouse gas targets and answering any questions they may have.
The value of simple, highly targeted sustainability goals
Sustainability is a broad term that encompasses environmental, social, and even geopolitical concerns, among other areas, so it's essential for supply chain professionals to set specific goals for themselves. It's not realistic for an organization to have a fully-defined sustainability platform that solves all of the world's ills; in fact, a common pitfall for many corporate sustainability efforts is that they go too broad, too fast. A poll by Business for Social Responsibility corroborates this line of thinking as only 22 of the 101 sustainability professionals they polled thought their supply chains' sustainability integration was effective. Businesses should align sustainability initiatives with their business objectives and publicly set measurable goals. Executives should identify the 'low-hanging fruit' that they can realistically influence, even if it's a regional beta test case, and then use that success to expand and evolve their programs. It's the classic "Start Small" strategy many forward-thinking supply chain executives use when implementing new technologies or techniques into their operations.
Accountability is critical when it comes to sustainability efforts. New York Times reporters Peter Eavis and Clifford Krauss wrote "What's Really Behind Corporate Promises on Climate Change?" an article that criticized businesses for not sharing their progress towards their commitment. Flex believes that our best chance to succeed is if we make our goals clear and measurable. That's why we report our annual activities to CDP, a globally-recognized organization working with some of the world's largest companies to measure and manage their environmental impact.
The burden of generating realistic yet ambitious goals doesn't have to lay with supply chain professionals. Many organizations have built certifications to provide specific guidance and focus for supply chain and manufacturing professionals' sustainability plans across industries. Joining one of these coalitions simplifies the process for supply chain professionals and, most importantly, creates industry-wide alignment and momentum. Third-party certification companies also offer tools, procedures, and guidelines that help global enterprises measure their sustainability program's efficacy and progress.
To my fellow supply chain professionals, I encourage you all to see how your organization or activities could contribute to broader, collective progress. I understand it's easy to get analysis paralysis with sustainability initiatives, so my advice is simple: just start. No one is expecting immediate perfection from global brands. Consumers and investors just want to see commitment and follow-through. Short-term financial concerns associated with eco-friendly practices are quickly ceding in value to long-term strategy and vision. However, don't just jump into sustainability because your peers are doing it. Find a passion project or goal that contributes to broader positive progress and excites your management team and customers and become agents of change together.