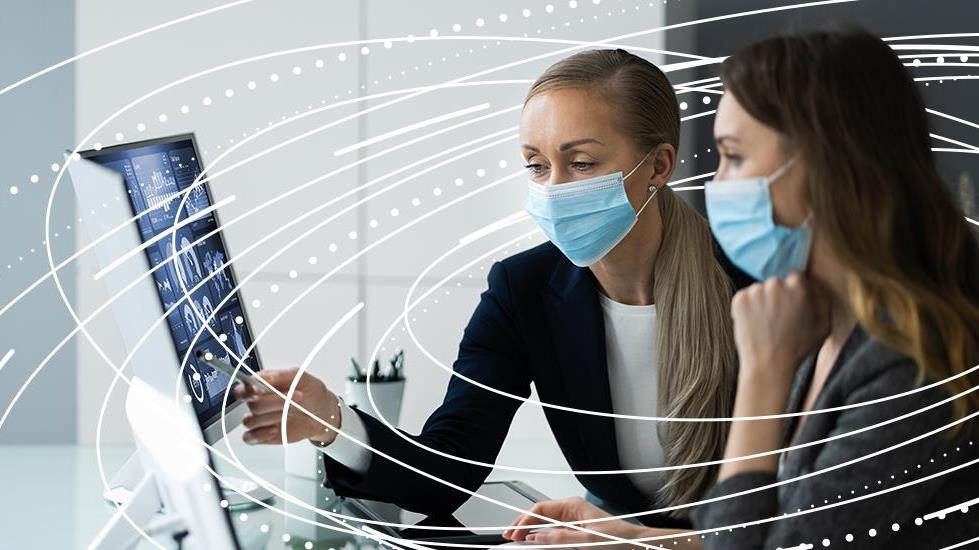 Lynn Torrel's last post explained how data and technology can help mitigate supply chain risks. But without a culture that is data-driven and keyed into using technology, having the latest and greatest tools won't matter. This post explores how culture helps to build a high-performing organization that can adapt quickly to meet difficult challenges.
Culture is that magic glue that binds an organization, blending its DNA, legacy, mission, processes, and cues from leadership. In short, culture colors how we work. Guided by purpose, an effective culture inspires collaboration and transparency, two essential ingredients to building resiliency.
Flex's culture served us well during the pandemic, and surely if there is another prolonged global crisis, we will be even better positioned to pull through.
Setting the tone from the top
Cultural shifts are sometimes necessary to boost performance, and in these cases, they require communications from the top and leading by example. Under Flex CEO Revathi Advaithi, who is highly data-driven, our organization has raised the premium on data and transparency. These two go hand-in-hand as one helps to inform decision-making and actioning while the other enables collaboration for better outcomes. Importantly, data is the means, not the end. You can have the best data and the most brilliant analysis but at the end of the day, your organization must have a mindset to make the data actionable.
Our recent investments in data and technology tools says much about the value we place on transparency and collaboration. In my last post, we discussed how our digital supply chain, Flex Pulse, delivers data and dashboards that enable us to mitigate risks. When someone takes an action based on new information reflected in a dashboard, the task completion is transparent to those who need to know. The team stays aligned and any pending steps are communicated so no time is lost working towards common goals. If no one takes that next step, an escalation will occur, which will also be visible and helps to drive velocity and agility in the process.
Beyond our commitment to using real-time and actionable tools, we are disciplined about making decisions with credible data. As we combine data with our judgment and analysis, we are well-positioned to eliminate biases and defend our decisions. Yes, everyone says they're data-driven these days, but really driving that habit deep into your organization starts with a leadership mandate and investing in intuitive tools to drive that behavioral shift. At the end of the day, it is about making optimal decisions that lead to outcomes that are good for your stakeholders.
Silo-less and transparent relationships
We are committed more than ever to improve transparencies by collapsing silos. These are the foundations of agility: as a team, we see the same signals and get ahead of issues with minimal friction. When everyone can see a problem that needs solving, they can simply jump in without checking with 10 other people. Within our supply chain organization, we drive efficiency and cost savings and now more than ever, resiliency. While we execute these goals in collaboration within our team, we also aim to operate seamlessly in the context of the larger Flex organization.
When there's a customer change order, for instance, a Flex team member orchestrates the change with an understanding of the impact through the Flex value chain, from engineering to procurement to finance, to ensure coordination.
Collaboration and transparency also apply to how we engage with our vendors. To this end, ours is a culture that values people who know how to build strong relationships. They keep open lines of communications particularly with key suppliers to build relationships that help us become their customers of choice. As we work together to improve our partnership, we become better positioned to learn of key developments we may not be privy to on the supply side.
During the pandemic, we tapped our suppliers for intelligence to aid our decision-making. Some of the information they shared could only come from strong, longstanding relationships. It takes years to develop effective relationships built on trust that enable effective partnerships during challenging times. And a few months ago, we held a well-received supplier summit (virtual, of course). It allowed us to celebrate our shared successes as a community and grow together in the future. The best part is the summit kicked off numerous conversations about how we can build deeper partnerships.
Of course, external relationships aren't built overnight – and neither is culture. You have to keep nurturing it using many tools, such as communication, training, and employee recognition.
Carry forward the collaborative momentum
During the first signs of intense shortages induced by COVID in early 2020, we had 10,000 suppliers we needed to reach to understand our PO status. We had limited contact information given the situation with many suppliers not in their facility. Leaving no stones unturned, we closed the contact gap for our suppliers by using our systems, relationships and global organization. Within 48 hours, we gathered contact information for all suppliers; I had never seen such mobilization of all-hands-on-deck and fast footwork. Everyone just dived in with seamless handoffs as the tasks rolled off to the next team across the world where dawn was breaking. As the pandemic spread, the team worked around the clock chasing parts and communicating with customers and suppliers.
Now that the global economy is recovering, we are again experiencing component shortages and escalations in certain markets. The systems, processes, tools and culture are again leading the way to help resolve the constraints for our customers. The base cultural that has always been a part of Flex and was strengthened during 2020 will the foundation that carries us forward.
Having experienced the incredible level of cooperation in managing through COVID-19 challenges, I am opportunistically looking at how to continue our momentum. The travel restrictions have given us more moments with each other and deepen our connections. Rather than sitting at an airport writing emails, I am meeting with my staff more frequently, delving deeper into their challenges and helping them resolve issues in a hands-on way. I plan to continue the meeting cadences, as they are also valuable for breeding transparency.
Flex family "always doing the right thing"
Within weeks of joining Flex, I heard colleagues speak of the "Flex family." At first, I chalked up this folksy expression to the affections people have for the company and one another due to their long tenure. But having experienced the intense teamwork and dedication of Flex colleagues over the last year, I can say there is a powerful, familial glue that binds us.
At the height of COVID-19, I saw many instances of people volunteering to stand in for others who needed to care for family and could not continue working into the night. People volunteered to fly to our customer sites at the height of COVID in order to ensure the successful launch of our customer's ventilators when they could have availed themselves to workarounds using technology. These are all examples of the Flex value of "always doing the right thing with purpose" – not only for customers but also for each other.
It is partly this collaborative and purposeful spirit that propel us to deliver for all of our stakeholders – from employees to suppliers to customers – in the most challenging of times.
In my next and final post in this series, I will discuss what companies should consider when thinking about developing local supply chains. While this hot topic swirled long before COVID, it continues to be highly topical. Keep an eye out for this post in February!