A career in diversified manufacturing can span multiple industries, roles, geographies, and learning paths. To keep up with a dynamic industry, an ongoing commitment to learning and development is a must, whether that's through on-the-job training or formalized development programs. At Flex, we're committed to nurturing an environment of continuous improvement by investing in employee training and development so team members can build the skills, knowledge, and experiences needed to thrive in a constantly changing world.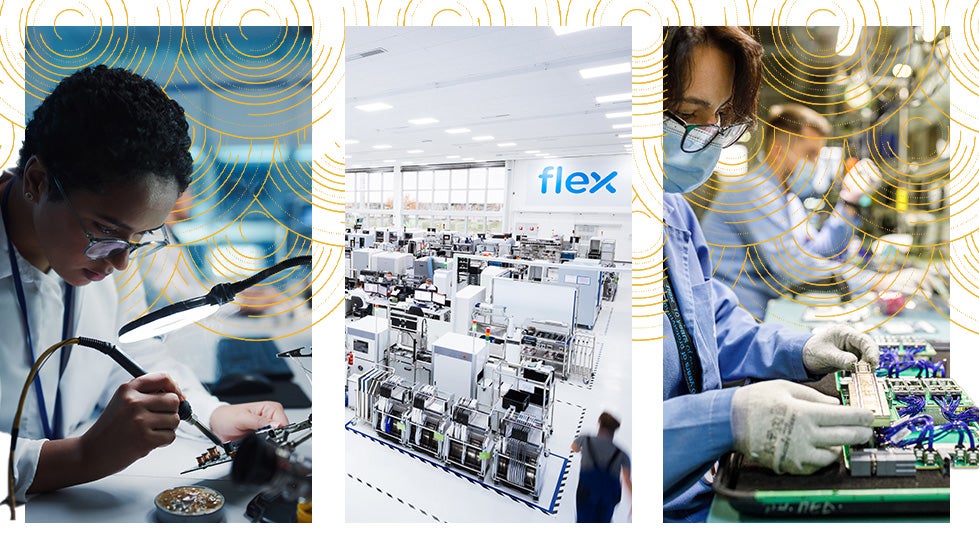 Monisha Bhaskar Leena's multifaceted career at Flex is the perfect example of how a commitment to lifelong learning and development opens new doors and expands opportunities as industries and roles evolve. Curious, adaptive, and passionate about partnering with our customers, she has embodied our learn-and-adapt mentality with great success.
We connected with Monisha to learn more about her professional growth journey and how learning and development have shaped her time at Flex. Below is an excerpt from our conversation, which includes her career reflections, a typical day in her life as Director of Account Management for our Communications, Enterprise, and Cloud (CEC) business unit; advice for future leaders; and more.
Tell us about your professional growth journey at Flex, including how you got started and where you are today as a Director, Account Management, CEC.
I started at Flex in 2019 as a business enabler for our site in Chennai, India, focused on bringing in new business across different industries. At the time, India was a hotspot for companies scouting potential manufacturing locations. As programs started ramping, I took over site business development and, not long after, program management. By 2022, I was leading both site functions.
When I started at Flex, I was an individual contributor. By the end of my time in Chennai, I had a team of 23. As my role grew, I benefited from the collaborative atmosphere at Flex. I would credit a good amount of what I've accomplished to those around me. Team members are approachable, and I've enjoyed immense support throughout my experience. When I got the opportunity to move to the United States and take on the position of Director of Account Management, the support from my colleagues made the transition that much smoother.
My current role focuses on our customers serving the Enterprise market. Flex's Communications, Enterprise, and Cloud (CEC) business offers design and manufacturing solutions, integration services, global deployment models, and circular economy solutions for leading cloud, datacenter, and communications solutions providers. Our Enterprise team specifically focuses on serving customers in the cybersecurity, compute, storage, and silicon market segments. The silicon customers I work with on a daily basis are major corporations responsible for delivering a significant part of the supply chain for the electronics industry. It's exciting and a huge responsibility that comes with big challenges and opportunities.
What does a day in the life of account management look like? How did your prior responsibilities prepare you for this role?
An average day for me includes managing customer relationships, analyzing key account deliverables, and working closely with sites to perform and deliver results. Account management has broadened the scope of collaboration I'm responsible for. When I worked at the site, I interfaced with site-specific functional areas. But today, I see myself as a conduit between our customers and a variety of site teams all around the world.
Three aspects of my experience have prepared me especially well for my current role. The first is customer management – both internal and external. I've always led with the customer, and that habit has served me well to this day. The second is networking. I've been able to build relationships with colleagues in and outside of India and network with many teams across Flex, which has helped me tap into learnings from others and better ramp up in my role.
Finally, my experience working at a site allows me to understand account management much more deeply. Applying my business development and program management experience, I have a strong grasp of what's critical from a customer and operational standpoint. You're collaborating closely with customers and operations, so it's helpful to know both sides of the house.
Let's talk about learning and development. How have you approached continuing professional growth, especially when your scope and team quickly grew?
Learning and development have always been a cornerstone of my professional goals. I've aimed to embrace these opportunities because with each new role comes learning curves.
For example, when taking on a bigger team in India, I was also beginning SheLeads, a women's leadership development program at Flex.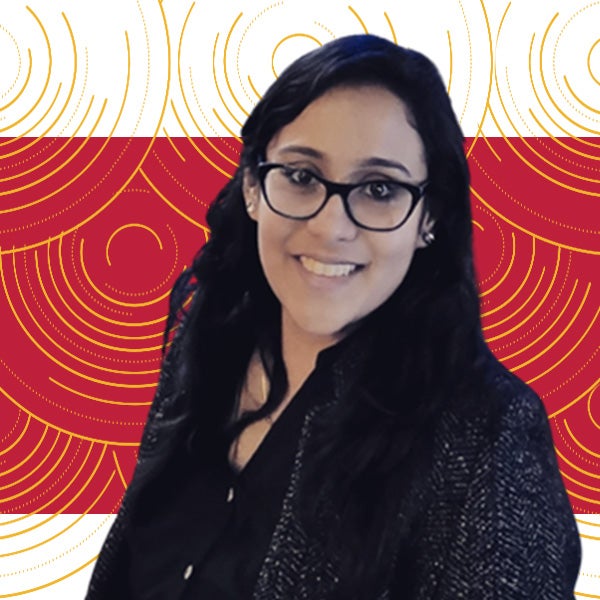 SheLeads' timing couldn't have been more perfect. I took advantage of coaching sessions to discuss how things were going with my team, techniques for strengthening communications, and better ways to deal with challenges.
— Monisha Bhaskar Leena, Director, Account Management, CEC
I appreciated sessions dedicated to executive presentation skills, which helped participants think about how they could better own the room. I immediately applied the learnings from SheLeads, and the program played a big role in preparing me for leadership.
What advice do you have for those who are balancing delivering for the business and prioritizing professional development?
First, stay patient and consistent, and keep working hard. Patience is important, and I've seen people lose that. I've had to learn patience, by the way—it's not something I've just had throughout my life. But whenever there have been situations where I felt let down, I've tried being patient and to remember the power and impact of consistency.
Second, stay focused but take risks.
When an opportunity comes your way, go for it. That opportunity didn't come everyone's way, so have the confidence to embrace it! Whether you succeed or fail, just try and it'll most likely lead to valuable growth.
Third, keep adapting. My career continues to present me with different situations, people, and customers. You need to constantly build your expertise as industries, organizations, and tools evolve. Keep learning and keep adapting.
Beyond your primary focus in account management, how have you built relationships with colleagues at Flex?
Luckily, I've found it easy to stay connected at Flex.
For example, when I first joined, I started a small quarterly newsletter, which helped site team members and I stay up to date on different functions' activities. I then partnered with the marketing and communications team to expand and disseminate the newsletter across all Flex facilities in India. The successful collaboration helped me build relationships with others and learn more about the company.
I've also been involved in our employee resource groups like EmpowHER, Asian Pacific Flex Network, and People with Disabilities. Eventually, I began leading communications for Women in Tech, which has since merged to be part of EmpowHER, in Asia. As part of 2022 Women's History Month, I had the great honor to serve as a panelist alongside our CEO Revathi Advaithi and other women leaders for an internal webinar.
I've found that Flex embraces the many cultures that make up its global footprint. While working in Chennai, I always jumped at the chance to participate in site events, like performing traditional Bharatanatyam dance in costume at large events.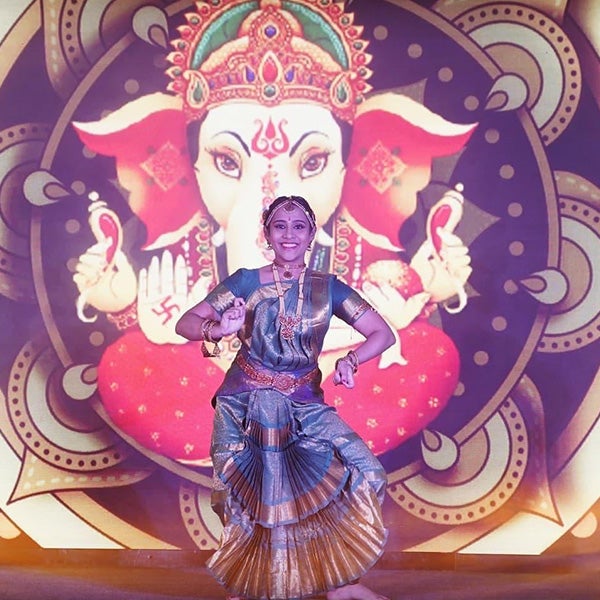 I've found that Flex embraces the many cultures that make up its global footprint. While working in Chennai, I always jumped at the chance to participate in site events, like performing traditional Bharatanatyam dance in costume at large events.
What are you passionate about outside of work?
I'm a bit of an adrenaline junkie. I love adventure sports like scuba diving and paragliding. My original love, of course, is dancing. I've been a classical dancer since I was five years old, and I perform different types of dance. I also love to travel.