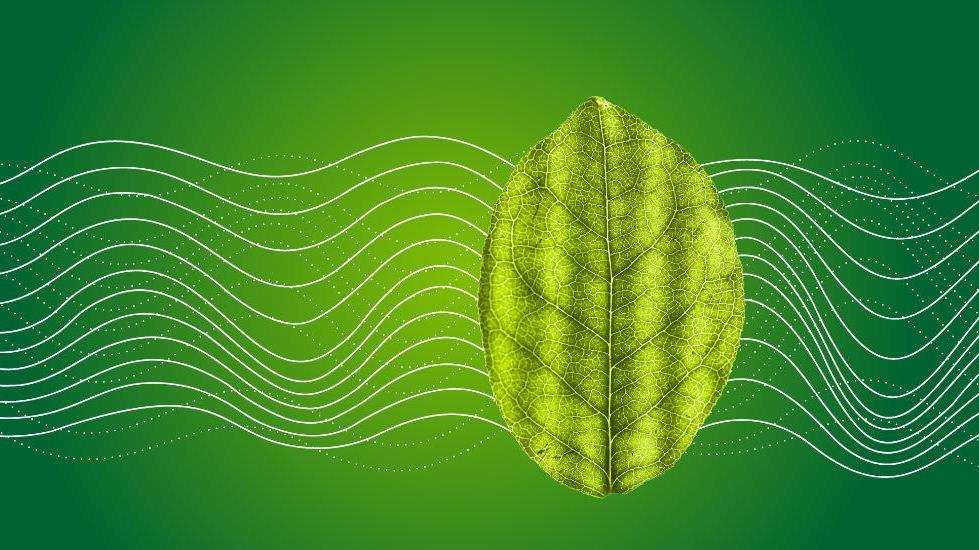 Protecting the planet is at the core of our efforts to help customers design and build products that provide value and improve the world. In celebration of World Environment Day, we're reflecting on the ways our global teams create more sustainable standards for manufacturing and how our people go above and beyond to positively impact their local environment.
Driving zero-waste with circular, renewable systems
With 130 sites in more than 30 countries, we're creating circular systems around the world to improve efficiencies and eliminate waste. In Brazil, Sinctronics, a Flex founded company, is helping to build an entire circular economy by reinserting materials back into the production chain. The team designed and developed special IoT smartbins made from recycled materials to automate the reverse logistics system. This zero-waste initiative for post-industrial residue creates all-around savings, reducing energy consumption by 80% and CO2 emissions by 79% while decreasing collection costs by 40%.
Across our sites, we've made significant investments in renewable forms of energy – including hydroelectric, wind and solar – to reduce greenhouse gas emissions. At our facilities in Juarez and Guadalajara, Mexico alone, a total of 9,400 solar panels have already prevented 1,600 tons of CO2e. And we're developing new products and technologies to help others do the same. Our company Nextracker designs and delivers industry-leading smart solar trackers to encourage renewable energy adoption.
Supporting local ecosystems across the world
We care about sustainability in our manufacturing sites – and we also care for the ecosystems surrounding them. Our facility in Althofen includes a 2,000 square meter flower meadow for local honeybees. At the edge of the meadow, we host seven bee colonies, and we've installed nesting boxes in the trees on the terrain for regional birds. Photovoltaic-charged lawn mowers maintain the area.
Taking care includes our local communities, where we deliver advanced technology and products to empower more sustainable living. For several years, the Flex Foundation has worked with GRID Alternatives to fund six projects that used solar panels to increase access to clean energy for over 1,800 people.
Sustainable practices and community stewardship even earned our Suzhou facility the "Most Socially Responsible Enterprise – Green Development" award, from the local government. The award recognizes our contributions to pollution reduction, alternative energy development (including a solar charging program) green office practices and protection of the regional ecological environment.
Earth Day every day – even from home
Car-free days. Jute bags for holiday shopping. An employee-financed photovoltaic system on the roof of our Althofen facility that produces enough energy for the equivalent of 350 households. It's safe to say – environmental awareness is an everyday event for our employees.
On Earth Day, however, we make a special effort to show our appreciation of the planet. This year's celebration looked different due to COVID-19, but Earth Day at Home 2020 had all the spirit of previous years. Here are just some examples of the creativity and passion our people brought to the day's festivities.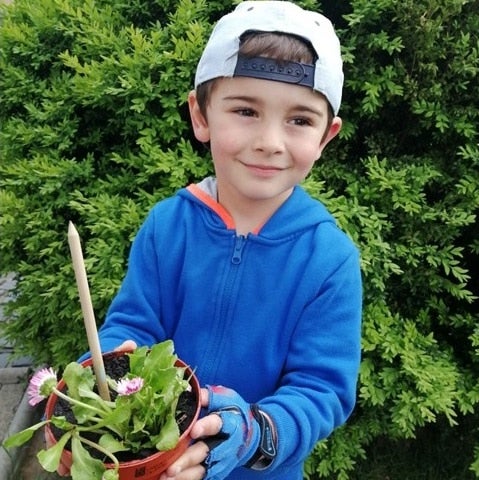 Kids who celebrated Flex Children's Day 2019 in Mukachevo, Ukraine had already received plantable pencils for Earth Day. By planting them, along with flowers, children of employees were inspired to take care of the environment from their own homes.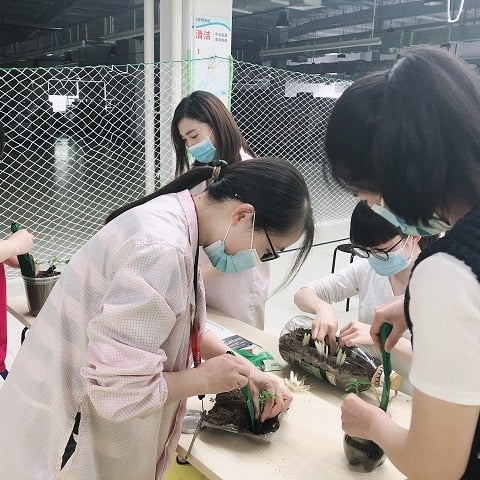 In Suzhou, employees made flowerpots out of scrap plastic bottles. They used them to grow vegetables and put them in the office for display. "An environmentally friendly – and fun – activity!" they reported.
Shining a light on individual employee contributions
Home farming and planting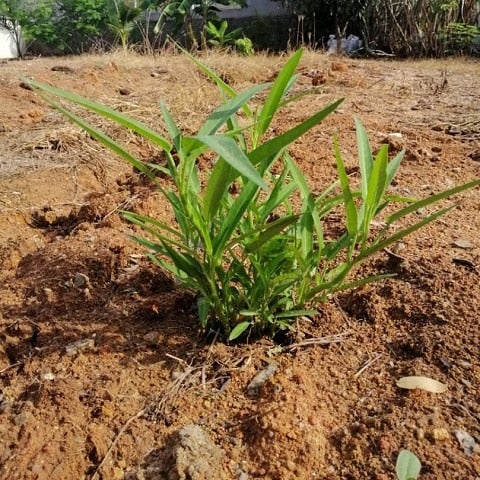 To celebrate Earth Day at Home 2020, I decided to carry out home farming. I started growing different types of vegetables in my backyard to meet my day-to-day needs as well as support Earth Day objectives.
– Vijay Subrayan, Penang, Malaysia
Planting and upcycling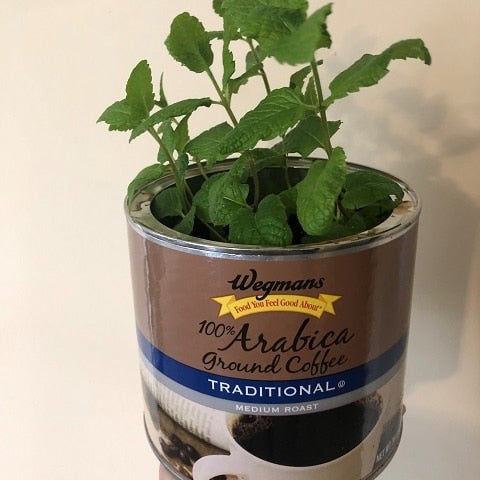 I celebrated Earth Day by reusing containers for my plants. Mint is super easy to grow from a clipping. The clear containers help you monitor the soil, so you're not over-watering. A little mint plant makes a great gift! Now I don't have to buy them from the store anymore!
– Lexie Kirsch, Hollis, United States
Changing habits to live sustainably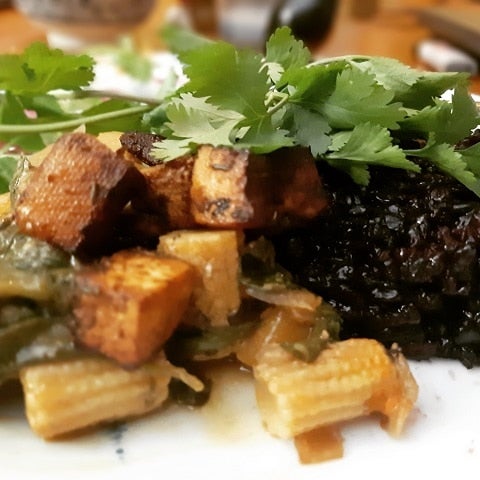 I've taken a lot of steps in the past few years to create a low-waste, green lifestyle – from making my own toothpaste to buying shampoo without any plastic packaging. This year I decided to go vegan, as it's the best I could do to help our planet. Here's my vegan meal for Earth Day!
– Morvarid Sadinejad, Toronto, Canada
Advancing sustainable innovations – for extraordinary outcomes
Making the world a better place informs everything we do – from our company culture to the technologies and solutions we develop to support our customers. Around the world, we're helping to manage reverse logistics and recycling systems that protect the planet. As we celebrate World Environment Day, we look forward to continuing our positive environmental impact while partnering to design, develop and deliver exciting new products for you.