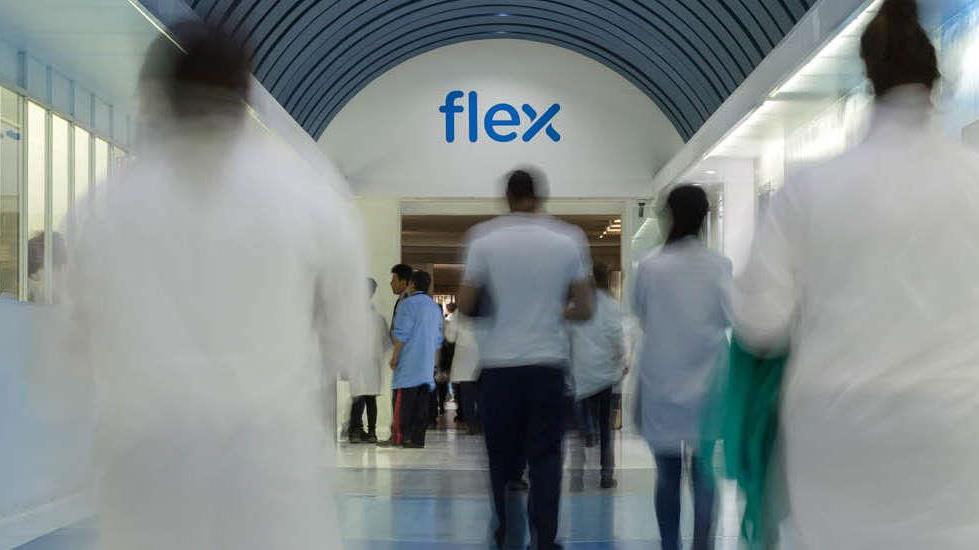 We've grown and evolved over the past 50 years, from a small family business to a global solutions provider. What's remained constant? Our commitment to responsible business practices and our customer's success.
From the family room to the board room
In 1969, Joe and Barbara-Ann McKenzie started a family business called Flextronics, making circuit boards for the growing number of companies in Silicon Valley. By automating board construction, they could produce more reliable boards, faster and more cost effectively than their customers could on their own.

A decade later, the company became a contract manufacturer that customers relied upon for outsourcing not just their circuit boards, but for other components and assemblies for their products as well.

The proposition remained the same – volume production with consistent quality at lower costs than customers could achieve themselves.

The company expanded its services to include the purchase of materials and parts for manufacturing, as well as using computer-aided design to create and optimize the circuit board for each product.

Expanding across the value chain – and the world
By 1981, Flextronics became one of the first US service manufacturers to go offshore by setting up a manufacturing facility in Singapore. It brought with it a common set of employment standards, gaining recognition with employees drawn to the integrity of these practices.

The company realized extraordinary growth when it introduced vertical integration to optimize the supply chain, and aggressive global expansion by creating industrial parks where suppliers could re-locate to be close to where the products were manufactured.

There was also a growing trend for manufacturers to acquire the manufacturing facilities of OEMs in the computer and telecoms sectors which led to further acquisitions.

Corporate ownership shifted from public to private as markets went through the slumps of the late 80s and early 90s.

Rigorous quality standards and fast time to market

In 1994, Flextronics returned to the public markets when it was listed on the Nasdaq. By the end of the 90s, our 2.6 million square feet of manufacturing space in extended across 26 operations centers around the world. We had $2.2 billion in revenue and a customer list that was a 'who's who' of the Information and Communications Technology industry. We distinguished ourselves from competitors by the quality of our working environment and HR standards for employees, as well as our ability to get products to market quickly through its our multi-disciplinary new product introduction centers.

Flextronics was named in the top three in IndustryWeek's '100 Best Managed Companies' list.

From contract manufacturing to a solutions provider 
In 2007, Flextronics bought long-time competitor Solectron for $3.6 billion. The bold move put us at the top of the US market and gave it us the scale to help our customers with any aspect of product development.  

In 2015, we established Flex as our master brand and continued evolving our services and solutions to provide value for our customers. 
Pushing the limits of what's possible
In 2019, its 50th year, Flex appointed Revathi Advaithi, as CEO to lead the company into the next era. 

The world has changed since the pioneering days of 1969, and so have we. We've earned the trust of our customers as a partner in design, manufacturing, supply chain and logistics management across industries. Our approx. 160,000 dedicated employees, including 20,000 design and engineering staff, operate across 45 million square feet of manufacturing and services space, in more than 30 countries to solve our customers' design and manufacturing challenges.  

Over the course of five decades, our mission has remained constant: to provide our customers with faster quality service than they could achieve alone. Let's partner to explore how we can build and deliver your incredible products.