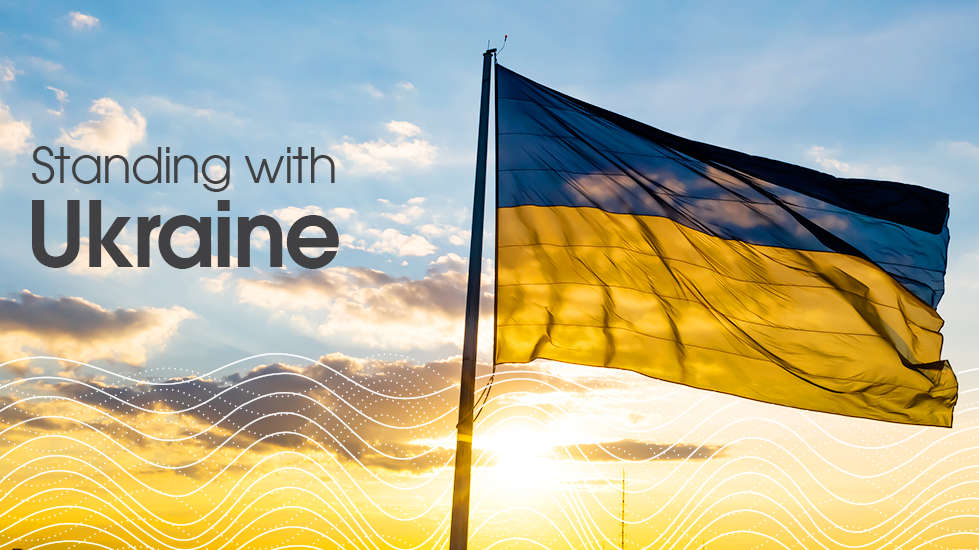 Flex and its employees stand with our Ukrainian colleagues and their families
We are deeply concerned for the millions of Ukrainians who are now living under imminent threat and danger because of the war in their country. As a society, we must condemn all violence and the military attacks on civilians and essential infrastructure.
We all have endured so much these last two years with a global pandemic, increased geopolitical uncertainty, and the resulting challenges. This war is incomprehensible and creates a feeling of powerlessness. So many of us want to help but there is little most of us can do who are not close to the region. For me personally, supporting humanitarian aid through financial contributions is the best way I know to give my support to the people of Ukraine. I encourage everyone to donate to organizations that are personally meaningful. No amount is too small and will make a difference. The need will be lasting, and beyond the immediate need for food, shelter, and medical support, the rebuilding of infrastructure will take time and funding.
At Flex, we have already received a phenomenal response from our employees to the Flex Foundation initiative to provide funding to support relief efforts. Our foundation is supporting The Red Cross, Save the Children, and Global Giving. I invite you all to join me in supporting these organizations who are providing much needed relief.
In addition, we are now working closely on incremental programs with local non-government organizations (NGOS) on the ground in Ukraine and bordering countries. Their focus is to deliver much needed aid and assistance to Ukrainians seeking refuge in neighboring countries and help reunite the displaced families of our Ukrainian colleagues working outside of Ukraine.
Our employees' safety remains our number one priority, and we are committed to providing our Ukrainian employees within and outside of Ukraine with the support and resources they need in such difficult times.
We pray for a full and speedy return to peace in Ukraine. I am in awe of the remarkable resolve and courage of the Ukrainian people, our Ukrainian employees, and the unprecedented global response to the conflict, and we hope that a permanent ceasefire can be achieved soon.
Warm regards,
Revathi