Team members who work in the exciting and dynamic manufacturing industry deserve assurance that their mental well-being is important, and that it's okay to not be okay.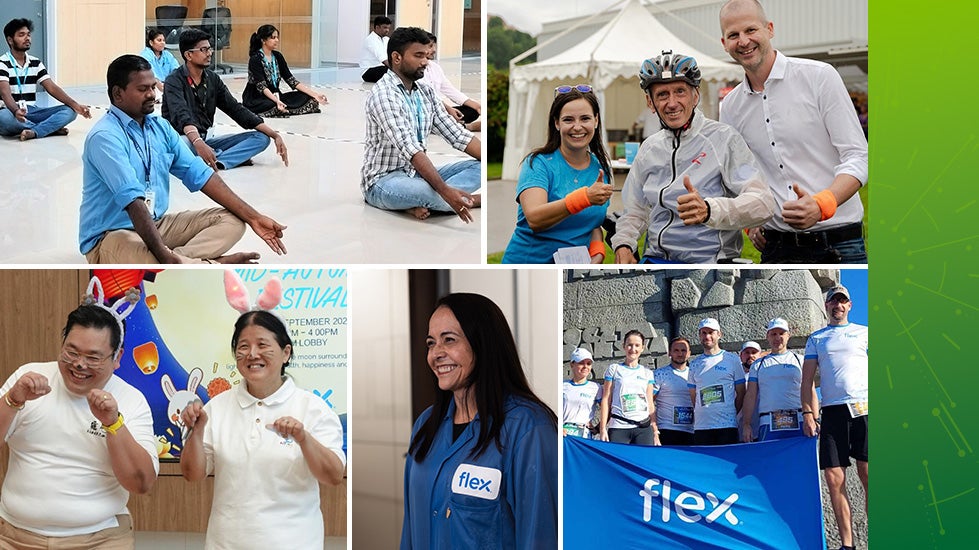 Mental health, along with physical and social well-being, is an essential aspect of our overall health. Our mental health influences how we show up personally and professionally, which makes destigmatizing the topic of mental wellness in the workplace crucial for employee satisfaction and safety. The challenges of the COVID-19 pandemic highlighted the importance of mental wellness, reaffirming that access to employee mental health support is as much a global priority as promoting physical health and safety.
We've prioritized promoting and improving workplace safety from all angles and have integrated our employee's physical and mental well-being into our sustainability strategy.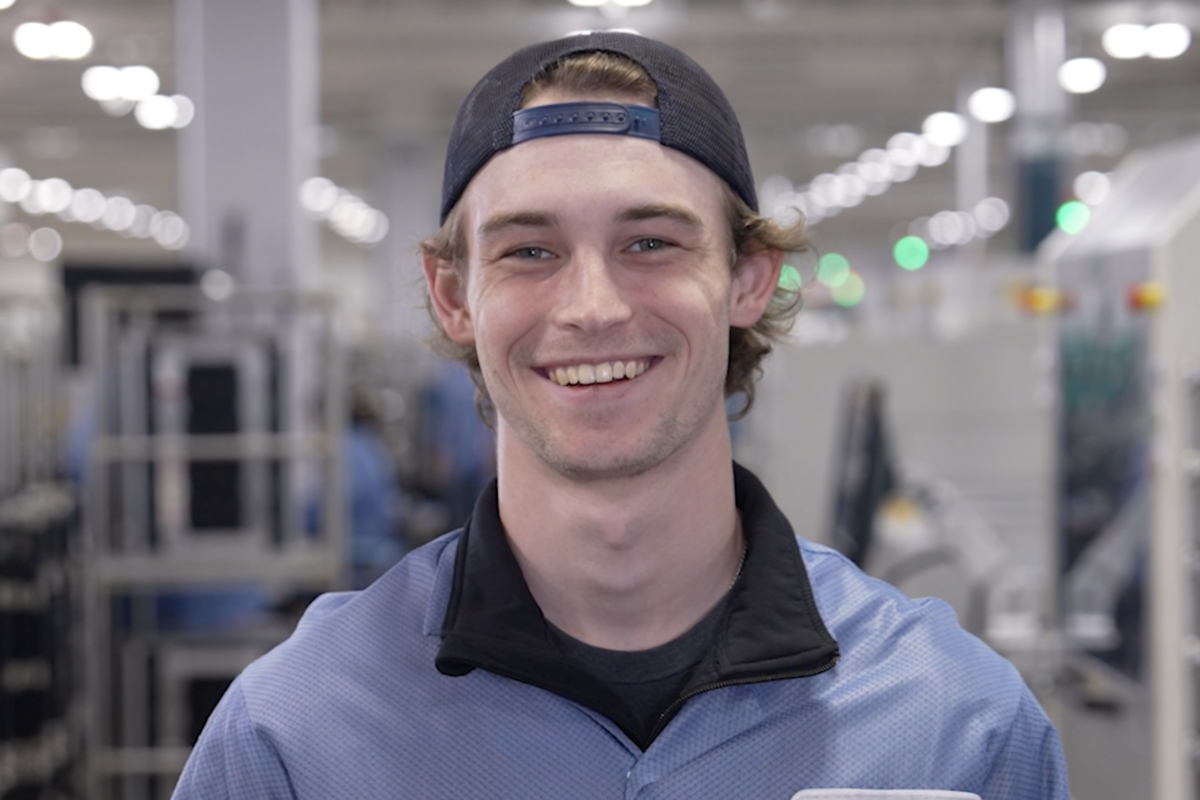 Our company and employee-driven efforts to invest in the development and accessibility of mental health resources enabled us to reach our goal early of ensuring that 100% of our employees have access to emotional and mental health programs.
Employee Assistance Programs — A first line of support globally
An essential way to support the mental well-being of our team members is offering access to designated, professional support.
We offer Employee Assistance Programs (EAPs) globally, with unique offerings region to region, that represent a first line of mental health and well-being support. Some of our EAP offerings include access to an online therapy platform in the U.S.; mental health seminars and online psychological counseling resources in Europe; and individual counseling, psychotherapy, and consultation with licensed, in-house psychologists via face-to-face and online sessions across all sites in Asia.
In Asia, we also proactively emphasize and educate the importance of early detection and intervention of wellness needs by conducting regular psychological screenings.
We recognize that there are many barriers in talking about employee mental health and wellness in the workplace
Flex's well-being programs are designed to reduce barriers to employee access.
In Mexico, the Orienta Program helps employees access professional medical, emotional, legal, nutritional, and personal economic advice at no cost. In the U.S., we offer an online therapy service application, making it convenient to connect with a licensed behavioral therapist anywhere at any time. Consequently, U.S. based employees can send unlimited text, video, and audio messages to their dedicated therapist through the application.  
In Asia, we use the employee well-being index to analyze and better understand employee needs for future programming and sessions and to better improve accessibility. And at many of our EMEA sites including Ireland, the UK, and Hungary, the EAP hotline offers health, financial, and legal assistance 24/7.
Also, our team members around the world have gone above and beyond their role at Flex to volunteer time and resources to offer mental health awareness and support activities at their site. In the UK, there are several employees who volunteer to advocate for mental health and host many events, including bringing speakers from all backgrounds to discuss their stories.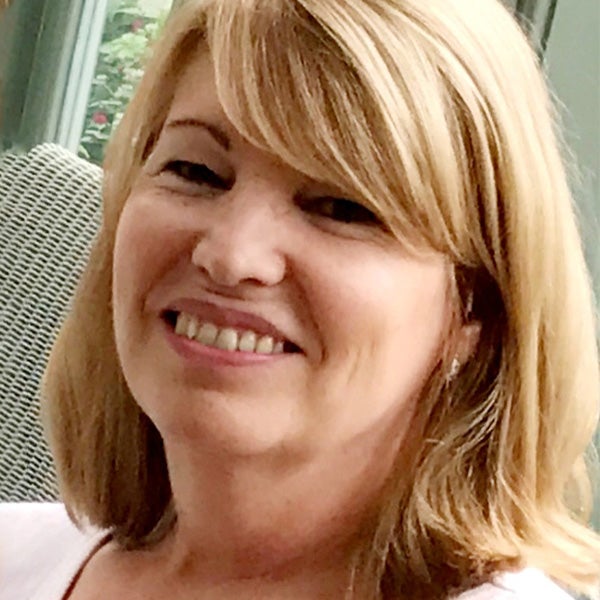 One of the best ways we support the mental health of employees is to keep the conversations going. We do this by inviting speakers to share their stories, providing resources in newsletters, and through peer-to-peer check-ins. Simply asking your colleagues or team members, "are you doing okay today?" can open doors.
— Trish Harrop, Executive PA, Flex
Localizing employee mental health support at sites around the world
There is not a one-size-fits-all approach to providing employee mental health support. It's important to acknowledge that people of different backgrounds and identities have nuanced experiences and wellness challenges.
Our Harmony Program in Brazil leverages this approach by offering avenues for more personalized guidance around psychological well-being.
For example, through the program, members of the LGBTQIA+ community can request specific psychological assistance from professionals within this profile. This, in addition to other initiatives, has earned a recognition as one of the "Best Companies for LGBTQ+ People to Work For" according to the Human Rights Campaign (HRC) Foundation.
Additionally, the program also offers employees and their families guidance for financial, legal, social services, and more.
In the spirit of supporting mental health in the context of overall well-being, the site also offers extensive physical health benefits. These include individual and personalized services with nutritionists, access to gyms for employees — including their dependents — as well as a complimentary remote medical care program focusing on those with chronic illnesses or those who are pregnant.
Extending wellness offerings outside of mental health is not unique to Brazil. For example, employees in the U.S. have access to work-life balance resources and consultation services such as pet care, care for persons with disabilities, and legal, financial, and identity theft services.
Furthermore, in 2022, we launched the Asia Flex Care Program to promote employee well-being.
The program involves inviting wellness experts including medical doctors, nutritionists, physiotherapists, and more to organize health campaigns and educate employees on topics related to wellness. Noting the essential connection between physical and mental health, the program launched a healthy lifestyle challenge for employees across several sites in Asia to give employees the tools and motivation to embark on a fitness journey.
Asia Flex Care Program
Our aim is to provide comprehensive well-being care to support employee mental health and emotional wellness.
Program area focuses:
Smarter lifestyles
Nutrition, finance, and fitness
Social wellness
Influencing and communication skills, parenting, and marriage
Workplace well-being
Career and job satisfaction and motivation
I see mental health as just as important as physical health. The workplace is not a place where I clock in, get my job done, and clock out — I consider it is a part of my community.
I am grateful for the Asia Flex Care Program. When I was stressed, I reached out to a program counselor who met with me on the same day. The meeting helped me get back on my feet and remind me that I was not alone.
— Lee Ng, Commodity Manager Mechanical, Flex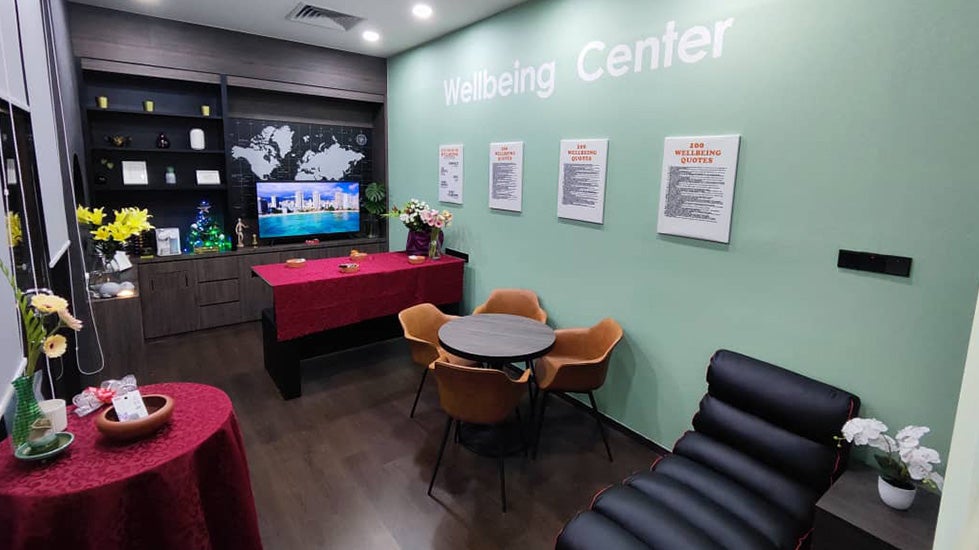 Several sites in Asia also offer in-house well-being services such as fitness classes, free dental checks, basic health checks, and more. Many locations even feature a well-being center where employees can do walk-in consults with a psychologist.
Flex Mexico also launched a holistic well-being program called Flex Meta with activities designed to raise awareness, improve the health of employees at work, and promote habits for a healthy lifestyle.
The program focus areas include:
Emotion management: such as counseling, a mindfulness area, massages, and more
Health treatments: including treatments for illnesses as well as preventative health programs
"Feeding Healthy" or nutrition: including agreements with vendors to provide healthy food options, educational offerings, and more
Continuing a culture of well-being
In addition to mental health, we believe in supporting our employees in all aspects of their lives, including work-life balance, financial security, physical health and nutrition, and more. We do this to help our team members thrive both professionally and personally.
Providing our employees access to emotional and mental health resources is a landmark accomplishment as we continue on our journey to not only provide useful resources, but cultivate a culture with a holistic view of health to support the heart of our organization: our people.