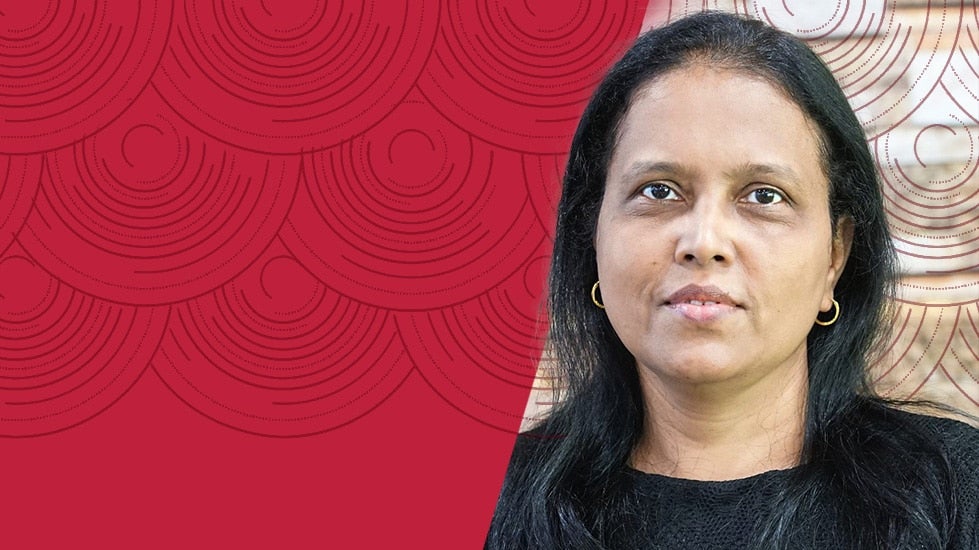 Between advances in automation, IoT platforms, and data management, there are more technologies to enhance the manufacturing process available than ever before. Flex is investing in Industry 4.0 technologies like digitization to increase reliability, reduce risk, and enable faster and more intelligent decision making. The role of a business systems analyst is to align these advanced manufacturing technologies with strategy, design solutions that help advance operations and enable Flex to partner successfully with customers in a changing business landscape. With the rapid digitalization of nearly every aspect of business, the role of a business systems analyst is more critical than ever as we navigate what some are calling the "The Age of Digital Transformation."
We caught up with Regina Mary Saurimuthu, a business systems analyst at our Port of Tanjung Pelepas facility in Johor, Malaysia, who is experiencing this transformation firsthand. Below is an excerpt of our conversation, where she shares her journey, her perspective on the evolution of technologies and what excites her about the future.
Can you describe your journey at Flex and responsibilities as a business systems analyst?
I've been at Flex for over 20 years. I joined the IT department in 2015, transferring from another business systems department. When I first joined the company, I was working in the shipping department as a shipment officer and from there I moved to the business document control team. After five years on that team, I moved to the IT department and into my current role as a business systems analyst.
Today, I'm mostly focused on the analysis of our enterprise resource planning (ERP) system and at the application site where we integrate systems, such as new project onboarding, IT testing and a physical inventory system for other customer-related data transactions.
How are you involved in the adoption of new manufacturing technologies or the improvement of technologies?
Increasingly, we are moving towards digitalization and automation technologies, and I work to eliminate manual transaction or manual data entry, which can be time and resource intensive. 10 years ago, six or seven team members would be dedicated to data entry to manage data transfer and inventory adjustment activities from one warehouse to another, or a warehouse location transfer. Now, the transactions associated with the data transfer and inventory management activities is fully automated, with no reliance on manual transactions at all. We are much further along and I'm proud to be a part of that.
As a systems analyst, you work with emerging technologies regularly and use strategy, resourcefulness, and creativity to devise and implement solutions. Can you share an example of a project that was critical to the business during your tenure at Flex, and why?
Tough question, considering all the projects I've been involved with over the course of 20 years at Flex. As I mentioned, I joined IT in 2015 and since then, I've seen many areas where we've taken steps forward in our digitalization journey. But something that's been developed since I've joined is the integration of Flex Flow, our internal operations system that helps digitize all kinds of data transfer and inventory management transactions. It's very effective in communications. For example, previously, we would manually input transactions in the ERP system and Manufacturing Execution System (MES) system, which required printing. Now, with Flex Flow, documents can be electronically sent between our internal systems much quicker and more efficiently.
What I like about this challenging project is that I'm creating something new and constantly learning as I go along. For example, on the shipment side of things, I'm learning the answers to questions such as one pallet has how many cartons? What's the destination? What are the shipping details? I'm always up for the challenge and interested to learn new things.
Once the implementation is completed, we won't depend on any manual shipments. The result will be end-to-end digitalization. Starting from the customer's purchase order to the shipment, there will be no requirements for manual involvement, making the overall process more efficient, faster and cost effective.
You mentioned that you've been with Flex for more than 20 years. Can you speak to how being with one employer for two decades has shaped your professional and personal journey?
"Professionally, it's been fascinating to see the evolution of technology and having a hand in accelerating better ways of getting work done. When I joined, the majority was manual. Thinking about where we are today, I'm inspired by the work we do for our customers and the opportunities ahead. Even though I have been at one company for over 20 years, I have not felt bored or stagnant."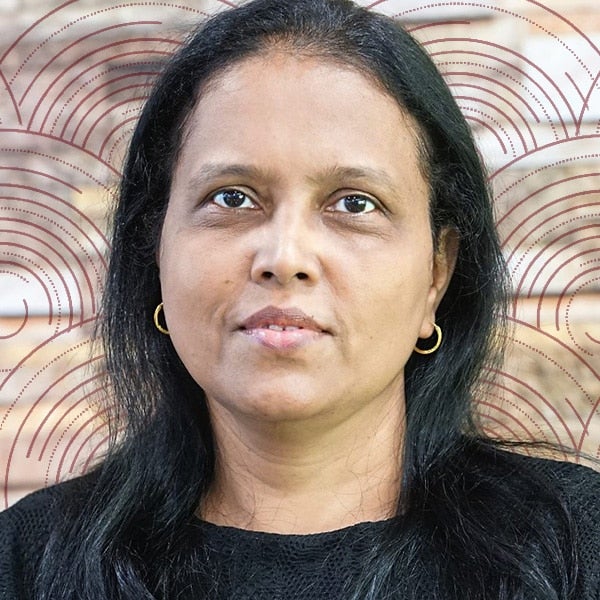 — Regina Mary Saurimuthu, Business Systems Analyst
Personally, my life totally changed in 2014 when I lost my son and then I was diagnosed with stage three cancer. Two incredibly difficult events took place in a year, and I came back to Flex in 2015, when I started working in my current role. When I returned, I had a tremendous amount of support from my team, especially my manager. Looking back, my colleagues had such enthusiasm, provided much needed moral support and guided me as I learned the ropes in my new job. I am very grateful for my team during that time and now as I progress in this role.
What interests you personally outside of work? What are you passionate about?
I enjoy knitting and going to the gym; these are my two favorite hobbies. I go to the gym for at least two hours, where I walk on the treadmill and take Zumba classes. I love the music in Zumba!
I also knit baby clothes and currently am working on a cross-stitch project. It can be difficult, depending on the pattern you're using. It's taking around three months to complete the pattern I'm working on now because it's a picture.
Let's end on a forward-looking note. What are you excited about for the future of Flex manufacturing and the industry in general?
The technology excites me! I am working on full digitalization, which is the future. We still have some manual efforts for aspects of project onboarding and certain shipment processes, but we're quickly moving away from that. We are initiating a material receiving automation solution that is under discussion and development that hopefully will fully digitize incoming materials required from the supplier. But my favorite thing about working for Flex is my team and the culture. I feel I can collaborate openly and share feedback freely.
Read more Life at Flex stories and see what it means to be a part of our team.