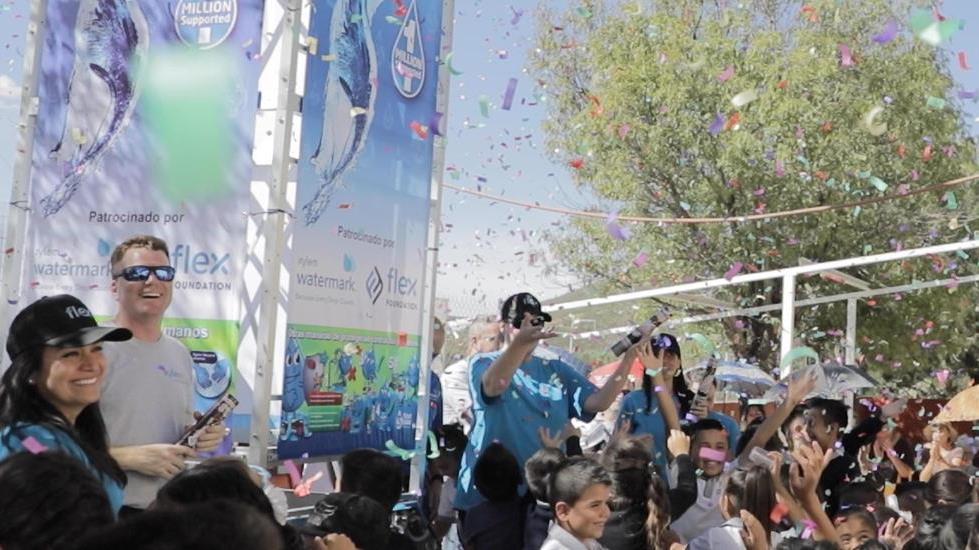 This year is a milestone for Flex, marking 50 years of innovation and partnerships around the world. During our five decades in business, we've maintained a commitment to foster inclusive, quality education and lifelong learning opportunities. That's why it was natural for us to take our celebration to communities in Mexico, where we led two service-learning projects.
In October, we worked with nearly 100 volunteers in the state of Aguascalientes to install water filtration systems in 10 schools. In November, we helped build the same number of rain-water collection systems in Guadalajara in a community with no access to water.
These are just some of the latest efforts of the Flex Foundation, which sustains our pledge to invest in communities around the world. The foundation supports volunteer programs in collaboration with nonprofit organizations, community leaders and governments.
We also use the foundation to give back through a service-learning program. Here's how we did it.
Clean water for an entire community
In Aguascalientes, we partnered with Xylem Watermark, Planet Water Foundation, and nearly 100 volunteers to build and install water filtration systems in 10 schools. The schools are located in vulnerable communities and near mines. This proximity makes the situation critical, as the water sources carry harmful minerals and make it dangerous to drink. Without proper filtration in place, the community — including the public schools — were limited to drinking this toxic water.
During this trip, we also held educational workshops with the children of Aguascalientes, teaching them the importance of hygiene and sanitation. A total of 1,471 students and teachers directly benefited from the project. Additionally, 27,530 community members gained access to the water filtration tower.
Almost 500 hours of work from our customers, management and employees made a lasting impact on the community. Lives are forever changed because they were willing to dig in and be present for those in need.
It was a really fun activity and I really enjoyed every moment of it. For the first time, Flex and Xylem joined together to make this kind of support and donation to Aguascalientes communities. Overall, it was very gratifying to work with our partner company for something that will help others. That is the best part!
— Linda Tello, Sensus Manager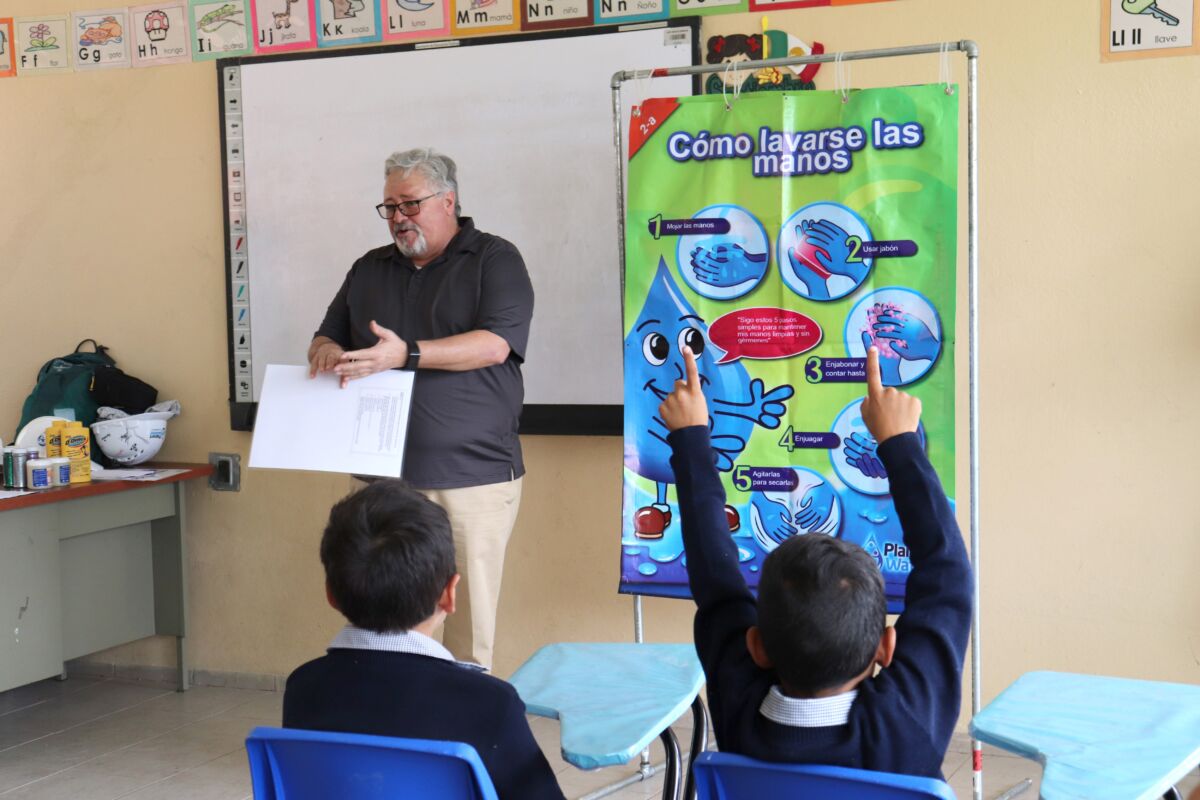 We are so lucky to live in Europe, where clean water is a fact. Events like this bring safe drinking water and true happiness to children.
— Attila Gonda, General Manager at Flex Tab, Hungary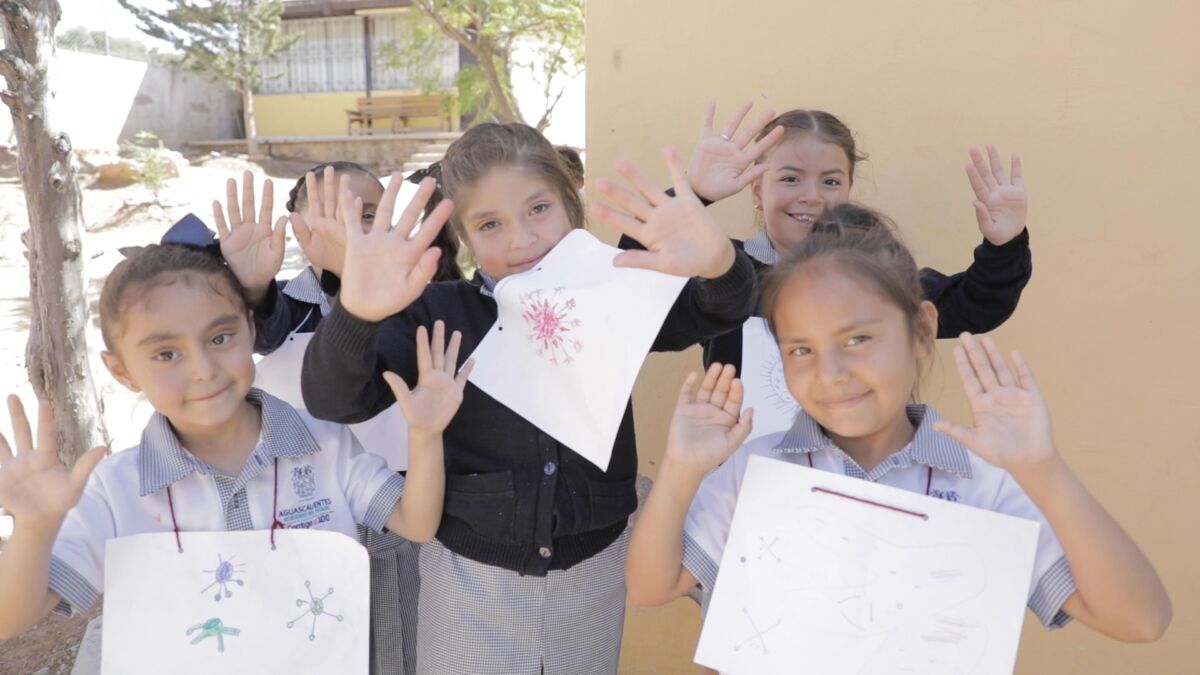 It was an amazing experience. We formed stronger relationships with our customers while working together on the tower. The greatest reward, though, was the happy and grateful faces from the teachers, children and their parents!
— Martha Lemus, Flex Quality Engineer
Harvest rainwater for families
The Flex Foundation, along with TECHO, a nonprofit organization with a mission to end poverty, enlisted 36 Flex volunteers from Guadalajara's North and South campuses. The team focused on a vulnerable community in the city, which has limited access to water.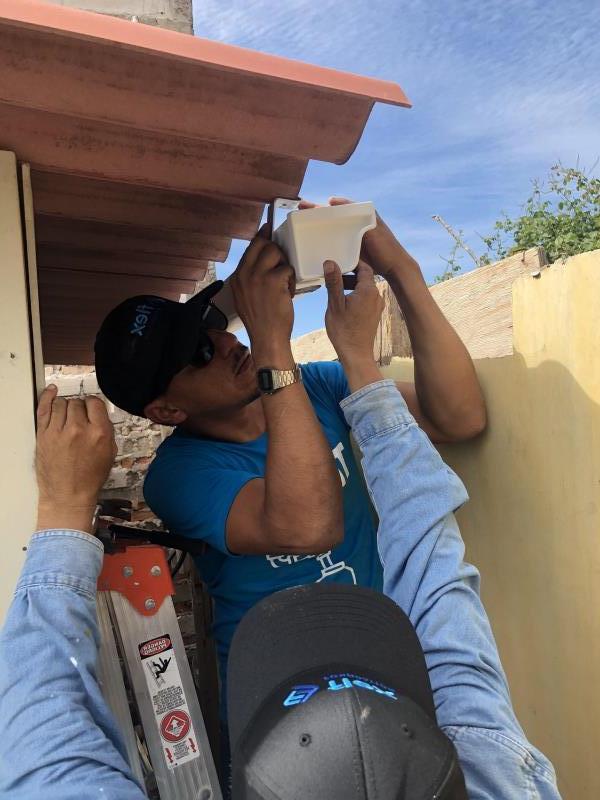 According to the World Health Organization, 50–100 liters of water are needed per person per day to meet most basic needs. These families average water use is around 65 liters per family per day, and families can be as big as of 8 or 9 members. Aware of this need, the team built and installed 10 rainwater collection and filtration systems, which greatly improves access to water for the community.
Our volunteers also shared the importance of having and using clean water for better health and gained awareness of the comfortable way of life we have compared to this community.
Whole families, including children and elders, welcomed our volunteers with open arms. A few of the families pitched in by helping with the construction of the systems.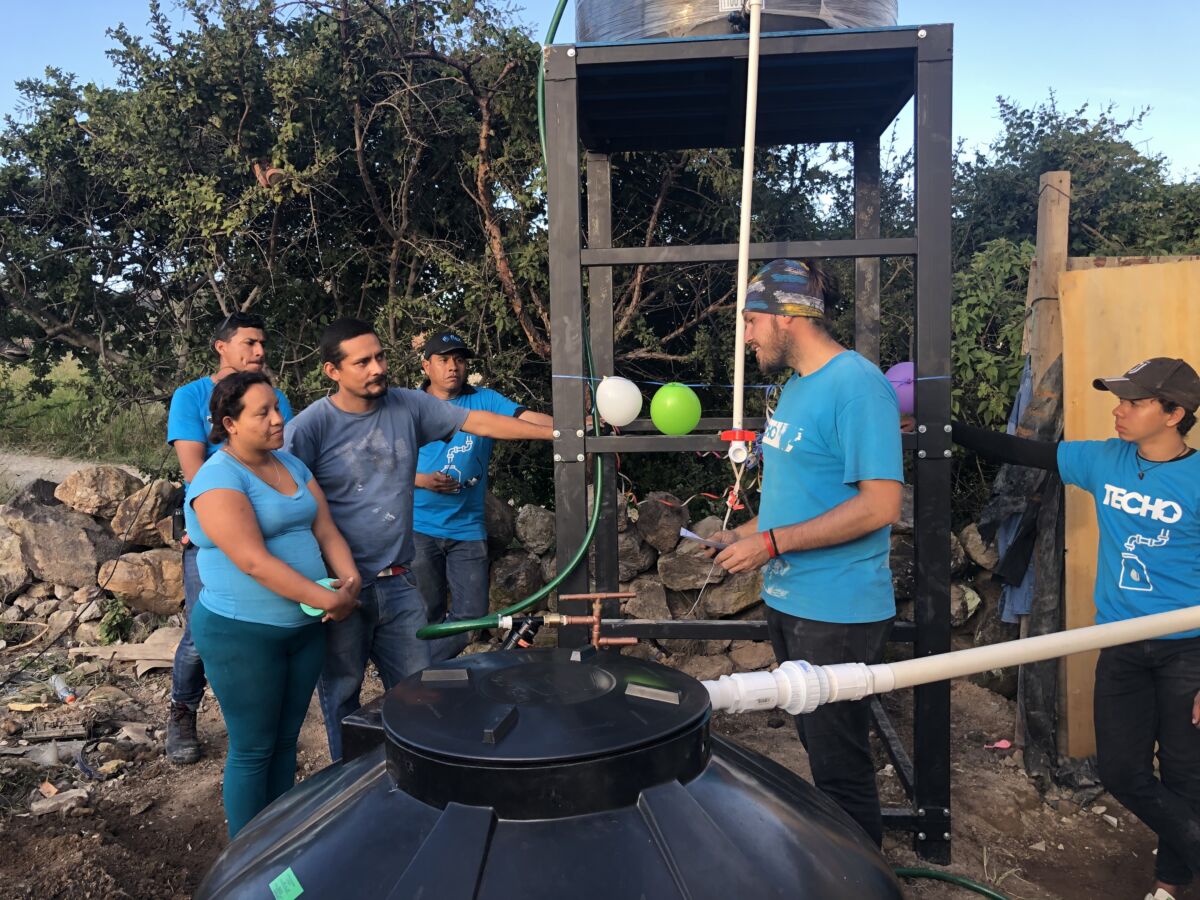 Guadalajara is known for heavy rainfall, which is a beneficial source of water if collected appropriately. After 1,188 hours of hard work, 10 families now have access to a rainwater collector.
We are certain that the next rainfalls will represent opportunities for access to clean water for the community.
More stories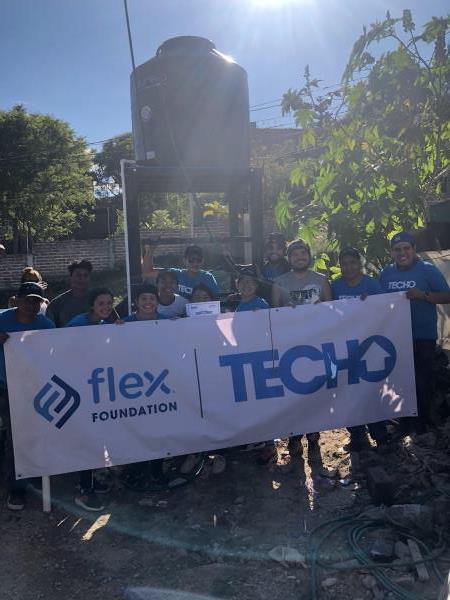 I appreciate Flex Foundation's partnership with TECHO. It allows us to participate in community activities and raise greater awareness about our reality and living standards.
— Ximena González, Flex volunteer
This is my second time participating in a Flex Foundation-TECHO activity. I find it very satisfying to work for a company that invests in social activities and lets us participate as volunteers.
— Iván Martínez, Flex volunteer
We are very thankful for this opportunity from the Flex Foundation and TECHO. They gifted us a new way to collect and enjoy clean water.
— Head of household in community