Welcome to the first edition of the "My career at Flex" series, where we talk to colleagues who have advanced their careers by pursuing internal opportunities. Through this series, you'll learn more about why career paths are seldom straight, when to say "Yes" to a new challenge and why it's a good idea to leverage your hobbies when applying to your next opportunity with Flex.
Meet Marcin Jagodda from Tczew, Poland, a senior designer on our global marketing team. Growing up, Marcin was constantly drawing and doodling, encouraged by his parents to pursue his creativity.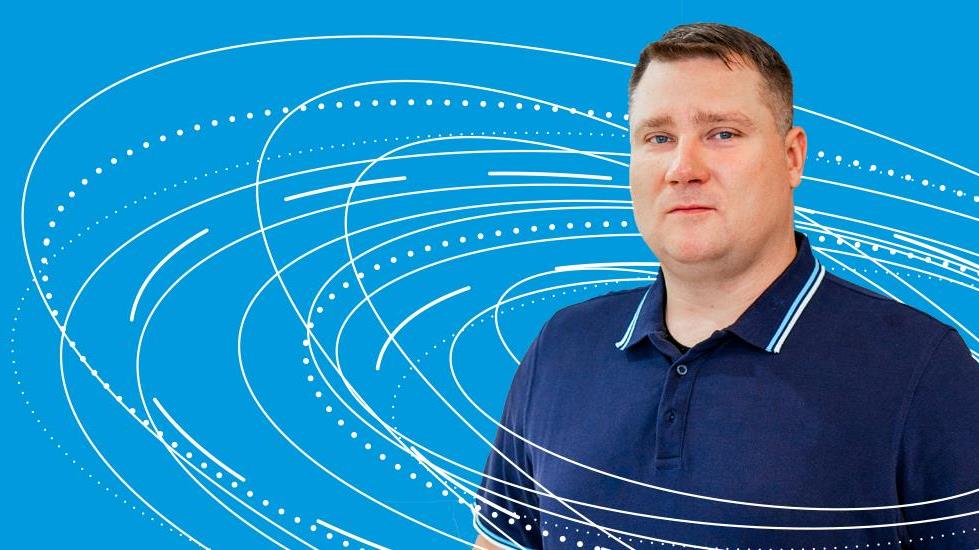 While today he's a senior designer who our teams rely on to express their ideas, his journey with Flex started in the warehouse department as a data processor.
Read below to learn about Marcin's inspirational journey and how he used his personal skills to advance his career.
When did you join Flex, and what was your first role?
I joined Flex in 2005 as a warehouse employee, responsible for processing data from production orders. Within a year, I was promoted to senior material handler, and within the next one, I became warehouse team leader.
During that time, I learned so much about leadership, teamwork, and building trust. My graphic skills and creativity came in handy during many internal group activities hosted by the Lean department. I prepared and sometimes delivered presentations to management, and my work was noticed.
When did you decide to change your career path within Flex?
The breakthrough happened when I started to use my video skills. I was more and more involved in projects with other departments, and I took part in several internal Global Championship events hosted by the Lean department.
We didn't have an internal marketing or even regional marketing team back then, so the Lean Manager, who always supported me, asked me to join her team. It was a big decision, and I didn't think I was ready to change my career. While I enjoyed working in the warehouse department, I realized that within Flex there is a lot to discover and learn. So, I took the leap and accepted the new challenge.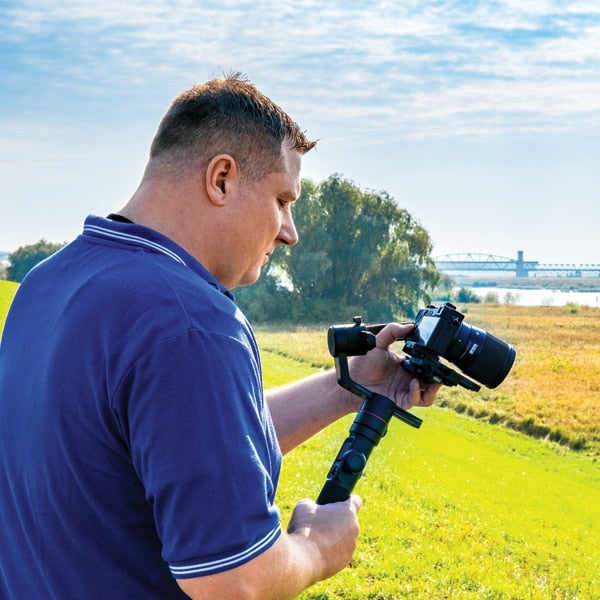 "A career path is seldom linear and can be rewarding. At Flex, careers are limitless and dynamic."
— Marcin Jagodda, Senior Designer
In 2013, when an internal marketing team was founded in Tczew, I was part of it. Although we were a two person team, we were ready for the first big challenge of our career: the 2015 rebranding. We supported marketing activities onsite, and some of our work was recognized by Flex globally.
In 2017, I met my current manager and was asked if I wanted to support the EMEA region part-time. I was pleased and excited to expand my responsibilities. We instantly had a great connection, and I enjoyed collaborating with a broader team.
In 2018, I joined the global marketing team, and soon after, I was promoted to senior designer. On my 15th anniversary, I was nominated for and won the prestigious Flex CEO Honors Extraordinary Achievement Award, an honor I am very proud of.
What are some of the lessons you've learned since joining a global company?
That at Flex there is always room for new challenges and growth opportunities. Taking chances can be scary but here you are supported and encouraged by so many great people that the sky is the limit.
It is also amazing to see how products are developed and manufactured. Seeing all the processes that bring a product to market and the hard work behind it was a real eye-opener for me. Having this knowledge, you learn to see even small, everyday products in a different perspective.
What do you most like about your job?
I love the collaboration with people around the world and to work in a team which feels like family. Each day brings new creative projects and challenges. My journey with Flex is extensive. I've enjoyed every role in the past, and I'm looking forward to future challenges.
A career path is seldom linear and can be rewarding. At Flex, careers are limitless and dynamic. By staying true to our values, we promote a global community where employees can develop their skills and careers.