Volunteerism is a key lever to creating and sustaining positive social, environmental, and economic change globally and locally. At Flex, we are committed to investing in and driving meaningful progress in the communities that we serve. Our commitments focus on four of the United Nations Sustainable Development Goals (SDGs): #3 good health and well-being, #8 decent work and economic growth, #12 responsible consumption and production, and #13 climate action.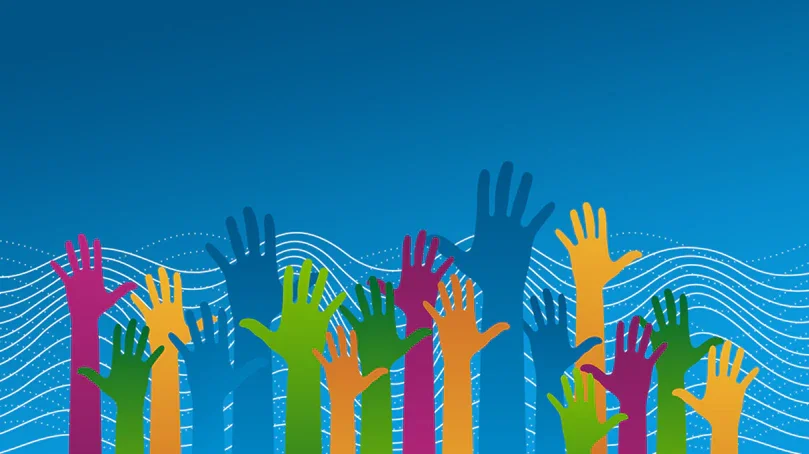 Uplifting communities through our foundation
Part of our community work is carried out through the Flex Foundation, which was established in 2002 to advance local non-governmental organizations (NGOs) through strategic investments. As Kyra Whitten, our Vice President, Sustainability, and President, Flex Foundation, shares in her "establishing a foundation to give back" blog, the foundation's charter is to identify philanthropic opportunities for employee volunteer or donation matching, manage disaster relief in partnership with community representatives and local non-profits, and select projects to present to the Foundation Committee for grant selection and funding.
Annually, the Flex Foundation facilitates two grant application and giving cycles, encouraging our sites across the globe to further support local non-profits. In 2021, we provided nearly $1.53M in grants to support 48 local projects in 15 different countries, including a variety of organizations that support social and environmental causes. The Flex Foundation supported four regional projects spearheaded by Give2Asia, GlobalGiving, and the American Red Cross.
Strong employee involvement in our annual Giving Week
Driving positive change is a mission shared by our 170,000 strong team members across the globe, who regularly lend their talents and time to connect with and meaningfully contribute to surrounding communities.
This year marked our second annual Giving Week, providing an opportunity for employees to collaborate with local non-profit organizations and NGOs to make their communities a better place. Taking place from November 14 through 18, Giving Week and our employees made an outstanding impact by contributing volunteer hours and monetary donations around the globe.
Over 16,600 employees across 62 sites in 17 countries, supporting over 23,000 beneficiaries, participated in Giving Week. More than 1,800 team members volunteered their time, clocking in upward of 7,000 volunteer hours.
In addition, team members participated in a virtual volunteering webinar and learned ways to volunteer from home. One of which is a Map Swipe "Mapathon" activity, where the goal is to map out vulnerable areas before a disaster occurs to help aid responders in a time of emergency. Some of the most rural and at-risk areas aren't as well mapped as other parts of the world, and volunteers can contribute to mapping these areas virtually by tracing satellite imagery to outline roads, buildings, and other markers. Nearly 600 employees across 25 countries volunteered 395 hours over two sessions, making significant progress in mapping out buildings in vulnerable areas.1
1. As of November 2022
Sites standing out for their community investment
Every year, we recognize one site per region that demonstrates an outstanding commitment to making a difference in their communities and has at least one activity in partnership with a local NGO, aligning to our 2030 sustainability community goals. In the selection process, we also consider the site's level of commitment to promoting volunteerism within their site and community.
Chennai, India
Our team in Chennai, India aimed to not only raise awareness about the importance of Giving Week within and outside of our walls, but showcase the joy and fun involved in community volunteerism. The team's activities included visiting the RMD Hospice to donate food and supplies as well as visiting with the residents to tell stories. A group of volunteers also visited a primary school to speak to over 100 students, encourage volunteering, and donate school supplies.
Several employees also donated their time to support the flooded village of Ullavur by participating in a community outreach program and helping donate and distribute goods to families whose houses were damaged.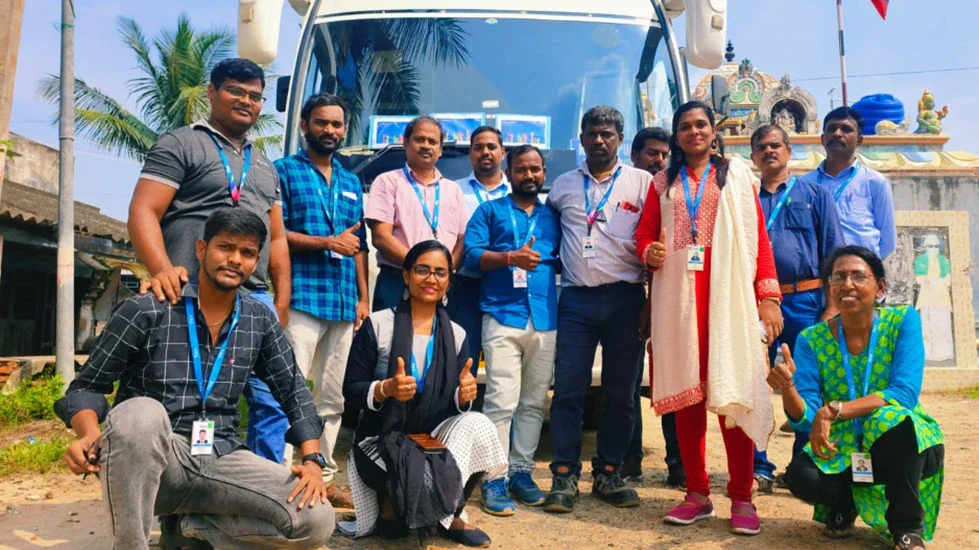 Overall, the team held 14 activities, benefiting over 1,400 people in their community with 278 volunteers contributing more than 300 service hours and donating upward of $15,000 to several other causes.
Manaus – PCBA, Brazil
Our Manaus, Brazil team focused their efforts on reducing inequalities by supporting socio-economic initiatives in their community.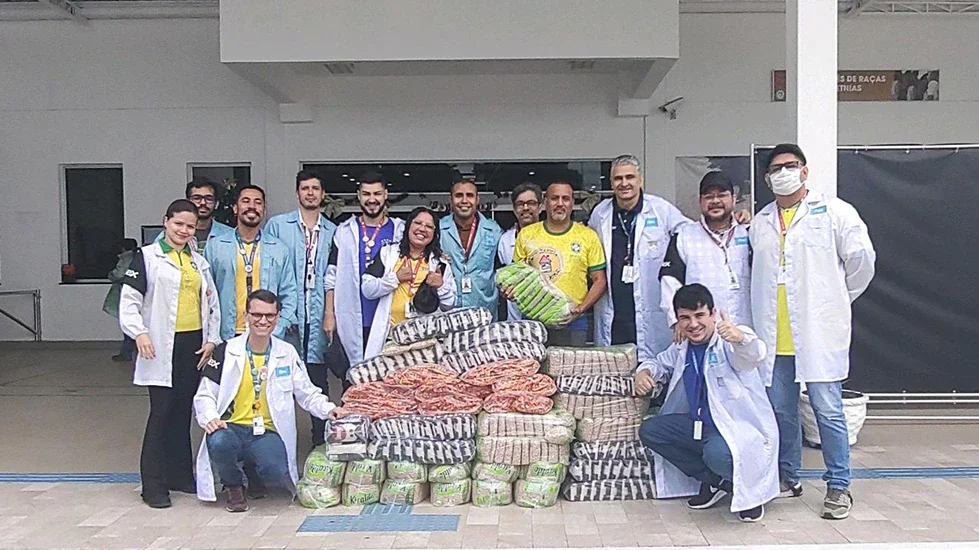 Some initiatives included donating time and supplies to an elderly center, a center for adolescents of social vulnerability, schools, and shelters. Overall, over 2,000 items including food, supplies, hygiene products, and even plant seedlings were donated.
Education was also a priority. Other efforts included educating local children by participating in environmental education activities at an Amazonian research institute and hosting a visit to the Flex facilities, where children could learn about how our work contributes to society.
Althofen, Austria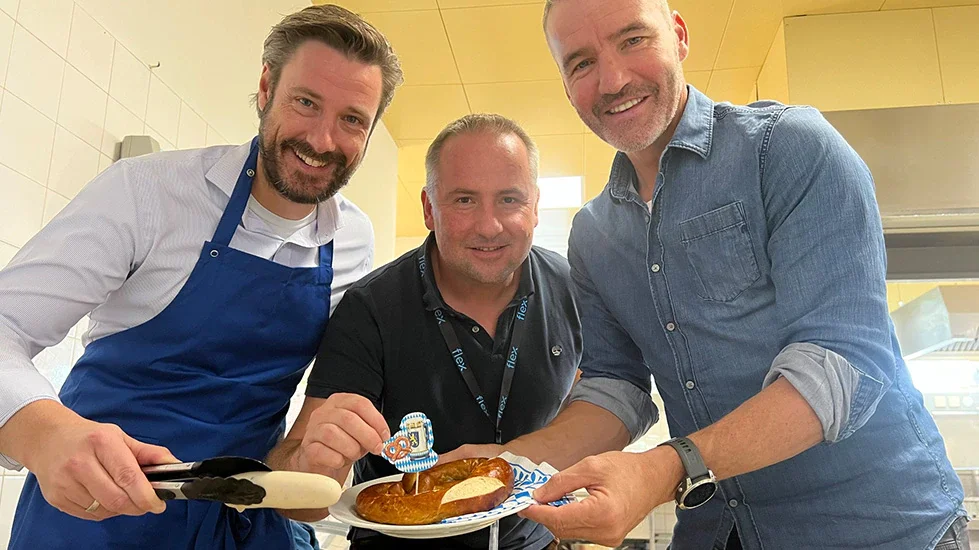 A Global Lighthouse Network site, our Althofen, Austria facility organized activities around economic opportunity in several ways. The team attended and donated to a charity lunch to help provide individuals in need with winter clothes. Employees also sponsored 50 tickets to a children's musical for residents of a children's home to attend for free.
Lastly, the site engaged a project funded by the Flex Foundation to support a non-profit which grow fruits and vegetables locally. The team donated a portion of their crops to an organization supporting those experiencing homelessness.
Making an impact
For the first time, we highlighted some of the most impactful initiatives from our smaller sites (with 1,000 employees or less). Recognized teams were our Alajuela, Costa Rica site for contributing to a pollinator garden and donations to a local school, our design center in Stuttgart, Germany for collecting holiday donations for local children from families facing challenges due to poverty, and our design center in Taipei, Taiwan and their volunteer efforts at a sports competition for those with intellectual and development disabilities.

While Giving Week represents a dedicated time where we come together to serve our communities, our efforts extend far beyond a single week each year. We strive to build a culture that places value on consistently contributing to our communities that enable us to thrive in meaningful ways. We're proud of the work our sites and employees do across the globe to improve the life of the communities we serve and are committed to providing the tools our employees need to engage in volunteerism throughout the year.