As this series nears its end, and during the time of year that is often dedicated to giving, I want to discuss a topic that is especially meaningful to me: how to start a private foundation to support philanthropic initiatives through awarding grants, matching employee volunteer hours and donations, and providing disaster relief.
As the President of the Flex Foundation, I have learned about what it takes to run a charitable foundation smoothly while ensuring that activities and initiatives align with our broader sustainability strategy and framework. It has been immensely rewarding to helm the Flex Foundation and be involved in engaging our nonprofit partners, who are working tirelessly to make our communities around the world a better place.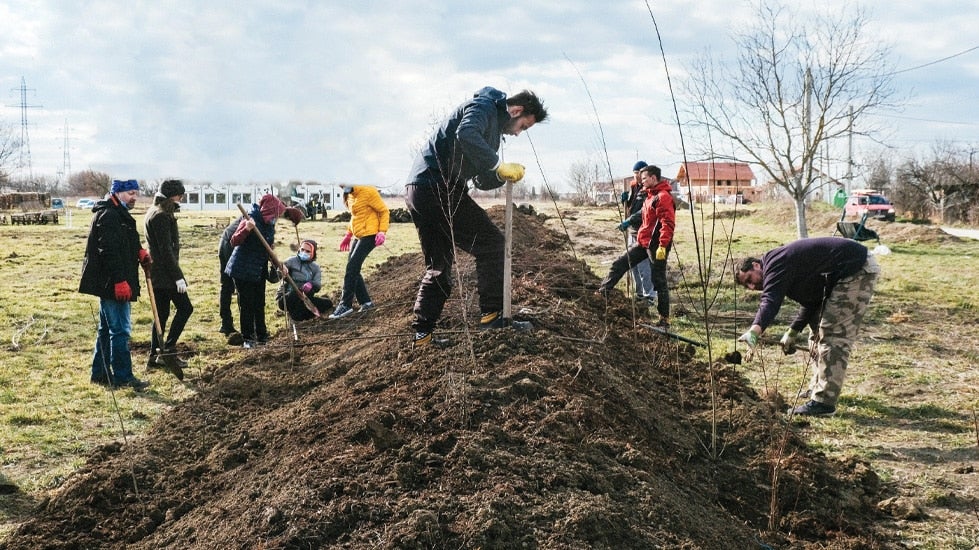 Why set up a foundation?
Foundations are private organizations established for solely charitable purposes, with funding provided by an individual, a family or a corporation. For corporations, establishing a foundation creates a separate legal entity that is entirely devoted to charitable activities and providing financial support for the causes that the company cares about.
For some companies, taking on a separate legal entity and everything that commitment entails can be overwhelming. Many companies can start by partnering with a donor advised fund or community foundation. This approach is a great way to start your corporate giving and learn the process and rules for donating funds. Community foundations can not only help with grant making but also facilitating employee matching, vetting potential non-profit partners, and more.
Flex is a large company with 170,000 employees across 30 countries globally. Establishing the Flex Foundation has allowed us to have a separate entity that is fully focused on philanthropic activity and funding and matching initiatives that foster meaningful change for the communities where we operate.
When we established the Flex Foundation in 2002, we did so with cross-functional buy-in across the organization, which solidified our relationship with groups like Legal and Finance, who partner with us on an ongoing basis to ensure the foundation's success. Legal and Finance are critical partners to ensure your foundation is adhering to all laws and regulations where you operate and financial standards.
Defining your foundation's purpose
When setting up a foundation, you must define your focus and set parameters for philanthropic activities. Every community where your company operates has a great number of needs and opportunities for giving back — far more than any single entity can fully address. Having a defined purpose helps guide your foundation's day-to-day decisions and evaluation of potential projects to support.
Foundations set up by corporations typically follow one of two approaches in defining a purpose. Some choose to adopt a specific cause, focusing their efforts and resources on a single area. For example, a corporate foundation may decide to support K-12 education and commit all their endowments to this cause.
The other, more common approach is to determine the foundation's purpose by using the corporation's overall mission and core values as a guiding light. For example, the Flex Foundation's giving and volunteer strategy aligns with the company's strategic direction and sustainability strategy and focuses on four United Nations Sustainable Development Goals:
#3 – good health and well-being
#8 – decent work and economic growth
#12 – responsible consumption and production
#13 – climate action
By narrowing our focus to four areas, we have greater clarity on our purpose and the foundation's philanthropic efforts. We aim to think globally and act locally. The projects we support every year must advance these development strategies, whether that means upskilling people with disabilities (#8), deploying renewable energy sources (#13), or providing hospitals with personal protective equipment donations (#3).
The other strategy that guides our decision-making at the Flex Foundation is to always try to help the greatest number of people possible. For example, if we must choose between funding a single scholarship or providing a grant of school supplies and educational resources for a larger group of students, we will likely opt for the project with the wider reach and impact.
Having parameters and decision-making criteria for grant-making will help maintain your focus and give you a framework to help you say "no" as well as say "yes" to funding requests.
A foundation's management ecosystem
Once you have defined your foundation's purpose and secure buy-in from stakeholders across the organization, it is imperative to set up an ecosystem to successfully manage the foundation's day-to-day operations. Having a balance between people on the ground in the communities where you operate and a central group with oversight of all activities and resources is especially important when you are spread across a diverse geographical region.
The Flex Foundation operates globally and is made up of:
Community representatives: the in-region individuals at each of our sites who are embedded in the communities where we operate and can liaise directly with nonprofits in the area
Sustainability regional leads: working with a specific set of community representatives, the regional leads consolidate and coordinate the activities and requests for an entire region (e.g., North America or Asia)
Global sustainability/ESG program office: the centralized sustainability program office is the final filter to review and analyze projects from around the world. This function maintains the balance of philanthropic efforts, both regionally and across focal areas
As the President of the Flex Foundation, my role is to help my team identify philanthropic opportunities for employee volunteer or donation matching, manage disaster relief in partnership with community representatives and local non-profits, and pre-select projects to present to the Foundation Committee for final grant selection and funding. When compiling final project recommendations, we make sure that all geographies and the four Sustainable Development Goals we prioritize are all represented.
Funding projects and presenting to stakeholders
For awarding grants, the projects we select to fund are presented to our Foundation Committee with representatives from Finance, Legal, and Sustainability — to ensure transparency, accountability, and close alignment with the company's overall sustainability goals and values.
Afterwards, we notify the nonprofits, sign agreements, and disburse grants. This is not where our relationship with the grant recipients ends. Six months after they receive a grant, the organizations we funded report back on the results achieved with the money awarded. This is a crucial step, both for legal and tax purposes, and to help us learn more about how we can continue to grow the Flex Foundation's reach and impact.
In 2021, the Flex Foundation was proud to report that we provided nearly $1.53M in grants to support 48 local projects in 15 countries, including support to:
Amity Foundation, Hong Kong shares a vision and mission with the Amity Foundation, which is headquartered in mainland China non-profit in Hong Kong, whichand primarily engages in awareness building, fundraising, and advocacy for social services and sustainable development, including focuses on promoting marine conservation and reducing ocean pollution through environmental education and coastal cleanup activities.
Our continued partnership will support an awareness program that will reach 1,500 community residents, college students, and city cleaners to promote education about waste and its risk to the environment and human life.
This campaign will share actionable strategies of reduction, reuse, and recycling to enable the community to contribute to a low-carbon and environmentally conscious future.
iSisters Technology Mentoring in Canada, which helps address the local needs for decent work and economic growth. We support communications and information technology training, career exploration, and entrepreneurship to help provide women employment opportunities and skills development for program participants.
In 2021, the Flex Foundation provided grants to iSisters that allowed them to deliver no-cost technology education and job search skills programs to empower women in need at two community partner centers.
A continuous improvement mindset to better the world
At the Flex Foundation, we have the benefit of 20 years of experience and learnings to ensure that our organization runs smoothly, supporting initiatives in communities around the world. Even after two decades, we are continually seeking ways to improve the foundation, increase our footprint, and make a greater impact.
Establishing a foundation is a large undertaking, but one that reaps great rewards, empowering a company — and its exceptional people and communities – to find new and lasting ways to improve the world.