The enterprise is critically important to the monetization of 5G. As the potential early adopters of 5G technology, enterprise leaders need to ensure their data center infrastructure evolves to support and take advantage of the benefits of lower latency and higher bandwidth while managing the explosion of data and endpoints.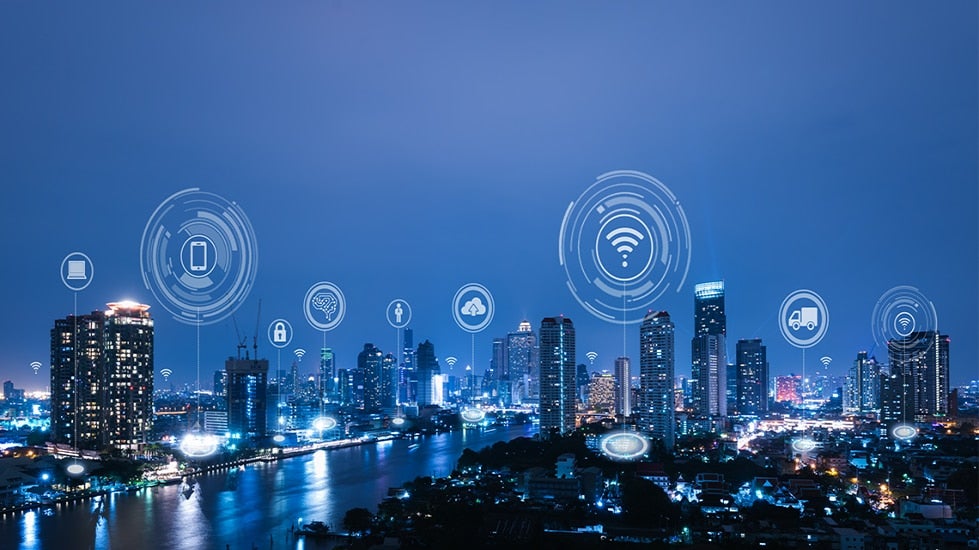 As 5G deployments accelerate around the globe, enterprises need to develop a cloud migration and edge strategy to stay ahead of competition. For the enterprise to succeed, it needs more secure, nimble, and distributed data centers. So, what does this mean now and in the coming years?
Here are three high-priority deliverables for 2020 and beyond.
1. Accelerate your cloud migration strategy
The future holds massive amounts of data. By 2025, experts anticipate more than 175 zettabytes of data in the global datasphere — compared to 40 zettabytes (or 40 trillion gigabytes) in 2020. This is great news for the enterprise, because it enables data collection and analytics to streamline business operations and customer interactions.
Enterprise leaders need to accelerate cloud migrations now. A multicloud strategy is another consideration to prepare for the massive connectivity and low latency demands of 5G wireless technologies that utilize edge computing infrastructure. This strategy will enable the enterprise to support the capacity and efficiency demands of 5G while also capitalizing on them. Being proactive, instead of reactive, will help the enterprise move forward into the 5G era. 
2. Get 5G ready with edge
While 5G will deliver the high bandwidth, massive connectivity, and low latency required to support exciting new applications like AR/VR, autonomous vehicles, remote health, and AI powered smart factories; the low latency required to power these applications comes from the combination of 5G and edge computing.
The edge data center delivers a local computing presence and computing power near the source of data. It can process data in near real time, has low latency, and prevents long costly transmission to a core datacenter.
5G networks are expanding everywhere. To remain competitive, it's critical that enterprises have the infrastructure in place to support the increase in bandwidth and efficiency without sacrificing security and quality.
We design and manufacture a range of 5G and edge solutions — from remote radio or massive MIMO units on cell towers, to baseband units, to edge-based server and storage. We validate our infrastructure solutions to ensure your data center runs smoothly.
3. Partner with an expert
Modern technology and automated processes keep your cloud infrastructure in optimum shape. We know how to anticipate your needs based on your goals and how to deploy the right solution when and where you need it.
With our deep technical experience, we deliver customized solutions to enable your 5G, edge, and cloud solutions for the future while optimizing total cost of ownership.
We're ready for anything — so you will be, too.