More than a third of American adults are obese. Clinically speaking, that means 78.6 million U.S. citizens 20 years of age and older weigh 56 pounds more than what medical experts consider a "healthy" weight, or have a body mass index greater than 30, according to the Centers for Disease Control and Prevention.
The weight is killing them.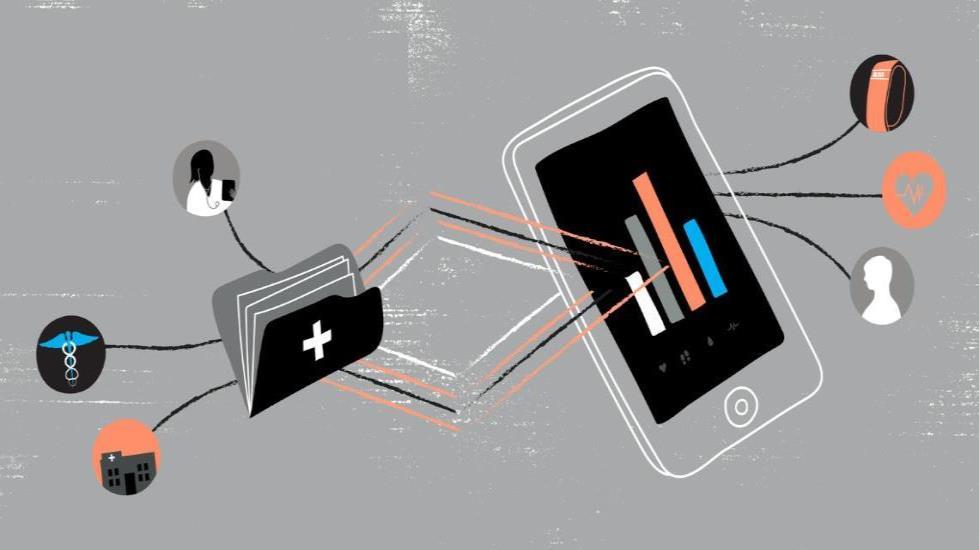 Research shows that obesity and being overweight together comprise the second leading cause of preventable death in the United States after tobacco, and a leading cause of heart disease, stroke, and Type 2 diabetes.
Even more disturbing are the results of a 2014 study by the National Institutes of Health, which found that the heaviest of the heavy—the 6% of the U.S. population that is 100 pounds or more overweight, with a BMI above 40—die up to 14 years earlier than those with healthy weights.
My personal health story
I am obese. I've been fighting Type 2 diabetes for almost a decade. I had a heart attack and a stroke in 2012. And, most recently, I was diagnosed with transverse myelitis (TM) in early 2015.
TM is a neurological condition in which inflammation damages or destroys myelin, the insulating substance covering nerve cell fibers in the spinal cord, causing scars or lesions to form on the cord. These lesions interrupt communication (electric pulses) between the brain and the rest of the body, causing constant pain or other sensory problems, weakness or paralysis of muscles, and other dysfunctions. The symptoms are very similar to those suffered by multiple sclerosis, another demyelinating disease. Technically, TM is not directly caused by excessive weight. In my case, it is believed to have been the result of a stoppage of the blood supply to my spinal cord. Think of it like a stroke involving the spinal cord. Similar to the way they serve the brain, blood vessels supply cord tissue with oxygen and nutrient-rich blood and remove metabolic waste. When the blood supply to these vessels becomes blocked—most likely by a clot—those affected areas suffer tissue damage. So even though being overweight didn't directly cause my TM, diabetes did trigger the underlying cause: vascular disease.
Unfortunately, there is no panacea for TM. The most effective course of treatment is vigilance, including proper diet, exercise, medication, and especially, frequent consultations with my doctors. Staying on top of it all can be a struggle and a serious time-suck. So much so that there isn't enough time left in the day for the things that make life worth living: family, friends, fishing.
Fortunately, technology-enabled care, or connected heath care as it is more commonly known, is helping to redefine the patient-caregiver relationship and simplify treatment, from diagnosis to cure, via the Internet of Things. That means a lot of things for a lot of people.
For technologists, it means more capable, smarter gadgets that can read a person's vitals more inconspicuously, determine whether there is or could be a problem, and then proactively treat the patient without him or her ever knowing there was an issue. Health care, then, becomes proactive. For providers, connected health care can open up a whole new model based on value, not the number of procedures performed. And it offers new, easier ways to interact with patients.
For patients like me, connected health care means a friendlier, more satisfying experience—something like a new lease on life.
Large datasets and constant connectivity improve care
Connectivity can increase medicine's reach beyond the confines of a doctor's office or hospital using the Internet of Things. Currently, the convergence of health care and technology is focused on enabling better interaction among patients, physicians, and all other health care providers in an attempt to improve the quality of care as well as possible outcomes — in other words, to save more lives. This is done by improving the lines of communication between all parties. Patients can access and update their medical histories online through specially designed patient portals. And in some cases, doctors around the world can access a patient's medical history at the click of a mouse, empowering the patient and providers with more information and giving them the tools to better manage care.
In addition, physicians and researchers can mine data from multiple patient records showing the same ailments or conditions to identify new treatments. Take the current patient-physician relationship, for example. You have to make an appointment, meet with the doctor face-to-face, follow her treatment, and then meet her for follow-up again, if needed. With today's technology, the patient and physician can meet and then correspond using a smartphone or computer on a daily or regular basis to see if the diagnosis was correct and that the treatment is working. The patient provides his vitals and describes how he feels, while the physician—internist, cardiologist, neurologist—uses that input to assess the efficacy of the treatment, relay any changes that she wants the patient to make vis-à-vis the frequency and dosage of medication, and order out-of-office procedures as needed. This allows physicians to manage care more closely, but from afar, while eliminating the need for time-consuming office visits.
Patients can also request prescription refills, receive email or text reminders about scheduled office visits, manage their bills, and even update personal information—all without needing to make contact with any overburdened administrative staff members. Unfortunately, not everything runs so seamlessly—yet. "I remember a quote from some time ago, 'Health care is ready for Uberization,'" says a health-care-industry IT leader surveyed for the 2015 Flex-commissioned Edelman Berland study (featured in this issue). "We know, for example, that 40% of the medicines or treatments given to people are not used or even filled or renewed. If we just simply improved compliance, we would make life for all these people and for society a lot better.
"Uberizing" healthcare
Intelligence in health care would be a key area that could have incredible value." Another bump in the road is that most physicians, hospitals, and other caregivers typically don't work well together. They are reluctant to share test results, patient histories, and clinical diagnoses with each other, says Ron Gutman, founder and CEO of HealthTap often referred to as "the Uber of the health care industry." He is working hard to connect patients with medical expertise. The company's mission is to prolong the life expectancy of humankind and help everyone live healthier, happier lives.
According to Gutman, HealthTap is a global health practice that provides clients with immediate access to quality care from a network of more than 79,000 top U.S. doctors—from anywhere in the world—in real time, 24/7. Take HealthTap's Compass health care navigator, for instance. It provides informed, personalized health care from discovery of the first symptoms to care, and delivers helpful reminders, tips, and management tools. Users can access timely information, exchange secure instant messages with leading doctors, and even do video consultations. They can also get referrals to specialists. "[We] simplify this whole notion of managing health from any mobile device or web connection, all the way from query to cure," says Gutman. HealthTap's other big product, HOPES™, short for Health Operating System™, is the world's first OS that replaces various software programs and tools—and even old-school methods like paper forms—that most hospitals piece together to manage their businesses, as a recent article in Fortune explained. Instead, HOPES allows hospitals do everything through one system, by connecting health care professionals to HealthTap's database of doctor-created (and peer-reviewed) content, and to patients through apps.
Systems that were once siloed and fragmented begin to work together, allowing analytics tools to be used to uncover trends in data and key learnings for providers, Gutman says.
Both of these products aim to open up the lines of communication between patients and health care professionals, and provide the data needed for an informed diagnosis. Otherwise most physicians or caregivers never have a complete picture of a patient's health, says Gutman, asking "So how can they properly treat the patient?"
The personal touch from anywhere
In my case, connected care has allowed my primary care physician to truly quarterback my treatment, coordinating efforts through all of my specialists and making sure they are all on the same page.
After consulting with my cardiologist, neurologist, physical therapist, and others, and reviewing the clinical data, my doctor then calls, texts, or emails me with an assessment. If there is something serious to discuss, we do so face-to-face. But instead of spending the majority of the visit getting reacquainted, the appointment is focused on why I am there that day. I leave his office informed and confident that someone who cares about my care is on the case. This all works when I'm far away from my doctor's office, too.
One of the promises of connected health care is that it feels personal—from anywhere. It's a stark contrast to the desperate situation often created in today's setup. Imagine Patient X, for instance. He suffers from heart disease and has fallen ill while on vacation in the South of France, 6,000 miles from his cardiologist in Los Angeles. Before treatment can begin, the attending physician must run a barrage of tests to properly assess Patient X's condition.
The problem: Without Patient X's medical history—most recent tests, lab work, and other data—the attending physician in France has nothing to compare the results against and therefore can't formulate a truly informed plan of action. The attending physician applies a band-aid until the patient's permanent health care records arrive from half a world away, delaying urgent care. Or worse, the attending physician prescribes whatever treatment he thinks is indicated by his evaluation, lab results, and other tests conducted at the time Patient X is admitted.
The process is like throwing darts at a corkboard full of sticky notes, each with a different treatment written on it. The physician takes aim and hopes to hit the right one. If he misses…oh well, he'll take another shot. And the process repeats until the physician discovers something that works, or receives a call from the patient's specialist in the U.S. If Patient X's medical history were more readily available online, as connected care proponents would like, delays in necessary medical procedures could be avoided, as well as time spent trying to interact with a half-conscious or uncommunicative patient and a lot of needless experimentation that could worsen the situation.
From a provider's perspective, this setup saves resources—specifically time and money—by not wasting, for instance, a nurse's or medical assistant's time chasing down someone's dusty old medical records. Instead, they could be treating another patient. It improves the overall efficiency of a medical service.
Connected health care is forcing us to engage consumers in a way that we've never done before—and also use data and be data-driven in a way that we haven't been before, Greenspun says.
Intelligent healthcare solutions emerging
Today, we are in phase one of many toward a more intelligent future. When this level of connectivity truly takes shape in the health care industry, even medication can be intelligent. The surveyed IT leader quoted earlier believes that the future of health care monitoring may lie less in wearables and more in ingestibles that could revolutionize smart medicine. "There's some technology where you actually swallow a pill," he says. "That takes IoT one step further because you are getting data from the pill while it's actually being absorbed by the body. We've looked at a lot of other technologies where we could miniaturize and inject with a needle and collect data remotely from the body."
Tomorrow, virtual medical assistants could become commonplace. So might devices that continually monitor relevant aspects of a person's health and provide vital feedback to experts to track and treat medical needs in real time. "Your recliner will know how much you weigh today as you sit and watch football," says Dr. Harry Greenspun, director of the Deloitte Center for Health Solutions, which mines data for health insurers. "Your supermarket loyalty card will reflect the type of food you're getting."
Biosensing wearables will monitor how active you were every day, week, month. Consequently, we'll see more people who have chronic heart disease monitoring their blood pressure and automatically sending the data to their doctors. We'll also see diabetics measuring their blood sugar levels and working with virtual health coaches to lower it. "We've also looked at devices and technology where you could implant a small chip that contains multiple reservoirs of medicine that could be released on demand," the surveyed IT leader says. "Information [from the chip] could be transmitted to hospitals and users to know that the drug was being taken and what the outcomes were."
And it won't just be about treating the sick. It's also about preventing people from getting sick altogether. You'll still go to your doctor for oversight, guidance, and treatment. But face-to-face visits will be a rarity, allowing health care organizations to increase efficiency while improving care. Some experts believe that transitioning to value-based care will hasten the adoption of connectivity.
Currently our health care system is based on a fee-for-service model of reimbursing providers. Physicians and organizations are incentivized to do more: The more tests they order, patients they see, procedures they do, the more money they will make. Research suggests that two things happen as a result of this payment-based-on-volume model: One, it produces enormous variation in rates of procedures and tests, such as imaging and screening; and two, providers suffer a perceived lack of quality care, based on the patient's experience in their offices.
As patients' expectations change, so must the industry's, contends HealthTap's Gutman. Other industries such as e-commerce and advertising have sophisticated tools for learning how to provide individuals with more-personalized user experiences. They use technology to figure out what works best for certain people. "But when it comes to health care, one of the most important things in life, we haven't gotten there yet," says Gutman. One way of giving patients the care they want is to move to a reimbursement system that is based on value: quality over cost over time.
For patients, this means safe, appropriate, and effective care with enduring results at a reasonable cost. For health care providers, it means employing evidence-based medicine and proven treatments and techniques that take into account the patients' wishes and preferences. A value-based system forces providers to do two things that aren't their strong suit: share information and provide good customer service. "It's forcing us to coordinate care," says Greenspun. "It's forcing us to engage consumers in a way that we've never done before—and also use data and be data-driven in a way that we haven't been before."
According to Greenspun, while digital technology advances exponentially and its prices plummet, the demand for and cost of health care will continue to rise, which will be a challenge to most health economies across the world. Though the need to adopt technology to help meet these challenges seems obvious, there are still plenty of barriers to adopting connected health care. The current health care system is not prepared to face the flood of data, even though patients are expecting data-driven care. The industry also needs to respond to how consumers are living and what they want. There will likely be a proliferation of coaches and scientists who understand how to use data and guide patients. Doctors will monitor the situation and contact the patients in regular intervals, but that flood of data brings a certain lack of trust among health care providers about the safety and security of wireless medical devices, for instance.
Furthermore, the use of wearables or other virtual medical assistance to improve health is still only novel in practice. But the Deloitte Center for Health Solutions has discovered that individuals typically interested in using these products are already healthy and motivated. Through its research, the center has learned that individuals do respond well to seeing their personal health data. This should lead to clinical improvements in some chronic illnesses. But what about the folks who refuse to participate? The industry needs to start working on programs to understand what motivates people. Perhaps a bigger challenge is the cost to providers. The financial incentives have to be aligned. If providers aren't paid for their work, they won't do it. "Take telehealth, for example," says Greenspun. "The providers weren't paid to see people remotely, so not only was it a dis-incentive but it also lowered the volume of patients they saw." In a value-based system, it would make sense to do these kinds of things.
Value-based care will be a big driver because it will create return on investment, whether it's remote monitoring, secure communication, or data sharing. We'll move from an era when keeping our data private was valuable to an era of sharing data as valuable for improving care. "Systems that were once siloed and fragmented begin to work together, allowing analytics tools to be used to uncover trends in data and key learnings for providers," says Gutman. "Connectivity enables the best doctors to collaborate, regardless of geography, creating a powerful consortium committed to improving patients' lives. The dissemination of knowledge is seamless, and ultimately the highest level of care is always available." Intelligent health care should someday address the majority, if not all, of these challenges. And as people continue to crave data about themselves, we get closer and closer to leading healthier lifestyles, ultimately ending the constant trips to our doctors' offices. Smart glucose monitors, virtual physician-patient interaction, and even connected pills that drive adherence all point to better care. Perhaps, then, intelligence can indeed save and extend lives.
Maybe even mine.