High-density cloud applications, such as big data analytics, autonomous vehicles, AI, and deep learning, will demand an exponential increase in data centers' performance.
As board power requirements continue to increase into the multi-KW range, higher voltage buses, such as 48 Vdc, are increasingly being used to reduce distribution losses and copper costs, while simplifying installations.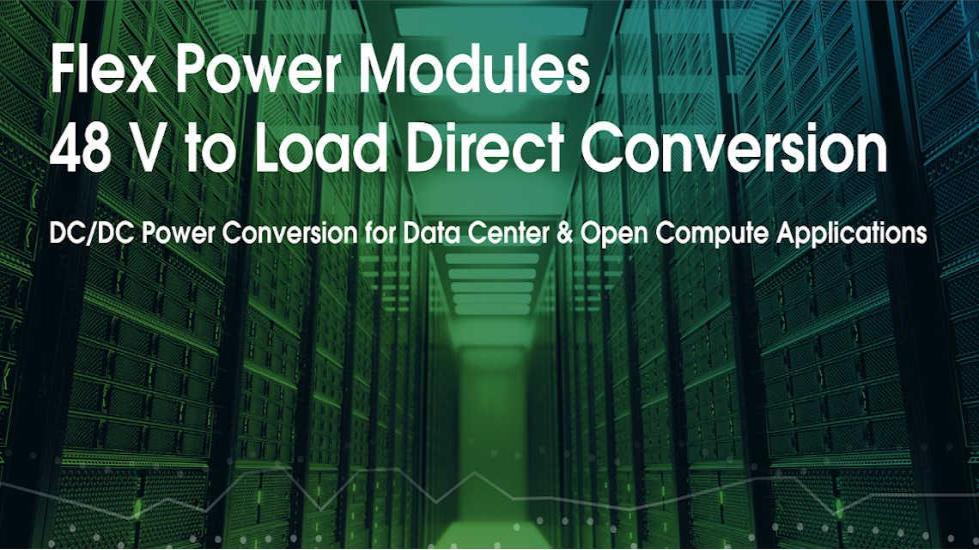 Flex Power Modules' Direct Conversion products eliminate a power conversion stage, converting directly from 48 V to silicon core voltages as low as 0.5 Vdc. 
Download the 'Flex Power Modules 48 V to Load Direct Conversion' brochure to get complete details, view product images, and get useful chart metrics.