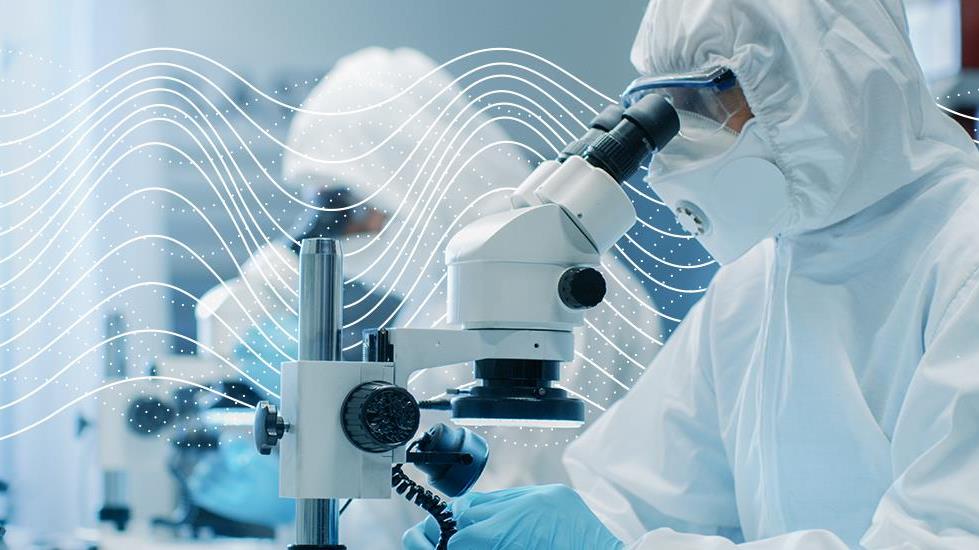 From the start of the COVID-19 outbreak in China to the global pandemic we are experiencing today, the healthcare industry has been in urgent need of medical equipment to help manage the disease.
Our medical equipment and device customers are working tirelessly to deliver those tools – and we're giving them our full support. At our Kallang site in Singapore, we're helping our customers deliver products that directly assist the healthcare industry in diagnosing, treating and researching COVID-19.
Helping physicians accelerate diagnostics
One customer's product, a hand-held blood analyzer, gives healthcare practitioners real-time, lab-quality diagnostic results within minutes rather than hours. Practitioners can deliver blood chemistry analysis results within 10 minutes by the patient's side, which is critical in times of crisis given the expanded need for patient screening.
To support our customer and deliver greater quantities to China, we rapidly increased the production of this diagnostic system.
Our last shipment for these devices to China was in March 2019, so fulfilling orders for the Chinese market came with challenges. We had to localize several parts to make them suitable for use in China such as the product manual, labels and paper inserts. We also needed to ensure the PCBA for battery contact assembly had the right software for China.
With the collaboration of business support, supply chain and program management teams, we managed to fulfill the order of 260 units within four weeks in March 2020. The equipment benefited thousands of patients by enabling rapid testing in China.
Supporting critical COVID-19 treatment
We've also been supporting the delivery of a customer's nebulizer system from our Kallang site. The equipment combines lung expansion, secretion clearance and aerosol delivery into a single therapy. This therapy typically treats pneumonia and has helped COVID-19 patients with significant mucus build-up in their lungs, allowing those dependent on ventilators to wean off at a higher-than-normal rate.
As with the hand-held blood analyzers, demand for this nebulizer system increased due to the pandemic. Our customer more than doubled their order for the US market from 60 units per month to 130 units per month starting August 2020. Additionally, they required the delivery of five units immediately in the month of April when the order came in.
Our Flex Kallang team is on track to not only fulfill increased orders but also help our customer open markets to reach patients in more countries. This expansion is crucial in helping severely infected patients as they tend to develop a significant amount of mucus in their lungs.1
Assisting virus research and vaccine development
Besides equipment for treatment, we're also helping produce immunoassay analyzers commonly used for research in hospitals and laboratories. Some of the tests they perform are for cancer markers, drug analysis and infectious diseases affecting the world today – like COVID-19.
One of our customers added a COVID-19 antibody test kit that runs on immunoassay analyzers we make for them. This test detects antibodies in patients for months – or possibly years – after recovery. Our customer is currently scaling up millions of these antibody test kits. The kits can reveal insights about patient infection history, antibodies produced and whether those antibodies provide immunity. The test also supports the research and development of treatments and vaccines that would greatly impact the world's population.
We're helping our customers deliver much needed equipment to healthcare providers globally. As efforts continue to combat the COVID-19 pandemic, we are honored to participate in helping our world heal.
1"Coronavirus in Minnesota: Hillrom Adapting Respiratory Device to Treat Severe COVID-19 Patients." CBS Minnesota. https://minnesota.cbslocal.com/2020/04/16/coronavirus-in-minnesota-shoreview-based-hillrom-adapts-respirators-for-covid-19-patients/. 16 April 2020.