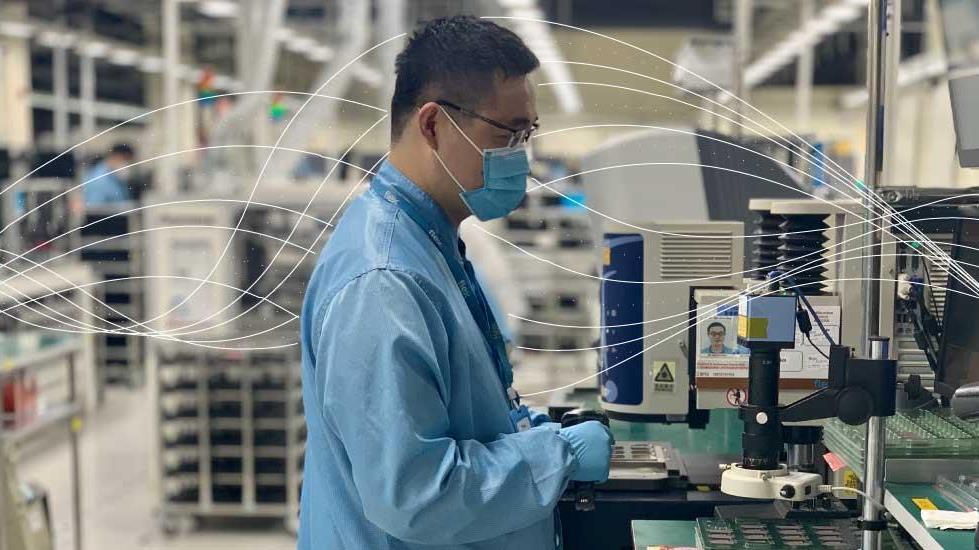 760 million. That's the estimated number of people in China that were confined to their homes under mandatory quarantine. With many parts of China in lockdown, people were unable to work, travel or gather in groups larger than 10.
Wuhan, in Hubei province, saw its industries, transportation and workforce grind to a halt. The principal financial hub in central China, Wuhan is one of the nation's steel, auto and auto parts manufacturing hubs. It is also home to more than 300 factories belonging to some of the world's largest corporations.
Throughout China, as commerce and transportation felt the effects of the lockdown, the healthcare system faced great strain. At that time, healthcare workers relied on CT scanners to diagnose COVID-19. The scanners were one of the fastest and most conclusive diagnostic tools for spotting telltale signs of the disease. They were also in short supply — and manufacturing at several sites had shut down. To help address this problem, we worked with our customer to supply the printed circuit board assembly (PCBA), a component of the scanners. By tapping into our global supply chain expertise, we accelerated the PCBA production and delivery from weeks to days. 
Accelerating Production
How did we speed delivery?
First, we obtained authorization from the Chinese government to resume production in our Suzhou factory. We collaborated with them to provide employee transportation to the plant, overtime pay and additional allowances. This removed the financial burden associated with returning to work and allowed employees to focus on health and safety. We also followed strict protocol to keep workers healthy.
Second, we activated our supply chain. We helped the necessary procurement, logistics and supply chain personnel in China return to work safely. We also collaborated with suppliers via telephone and video conferencing, using our factories in Mexico and Israel to supply 13 parts for the PCBAs.
Third, we accelerated shipping time. Within one week of receiving notice from our customer of the urgent need for parts, our factory reopened. And one week after reopening, the first PCBAs shipped. We experimented with our logistics team to find different routes for flights carrying supplies. In response to a lack of drivers and transportation vehicles to help our downstream suppliers, our team at the Suzhou plant arranged vehicles for direct pickup. As a result, we shortened the delivery timeline from six to two days.
Solving Problems Together
Critical times call for dedicated and responsible partners. Working together across the world — from healthcare providers, partners, suppliers and employees to local and national governments — we can all help address the effects of the pandemic we are facing.
Learn more about Flex Health Solutions