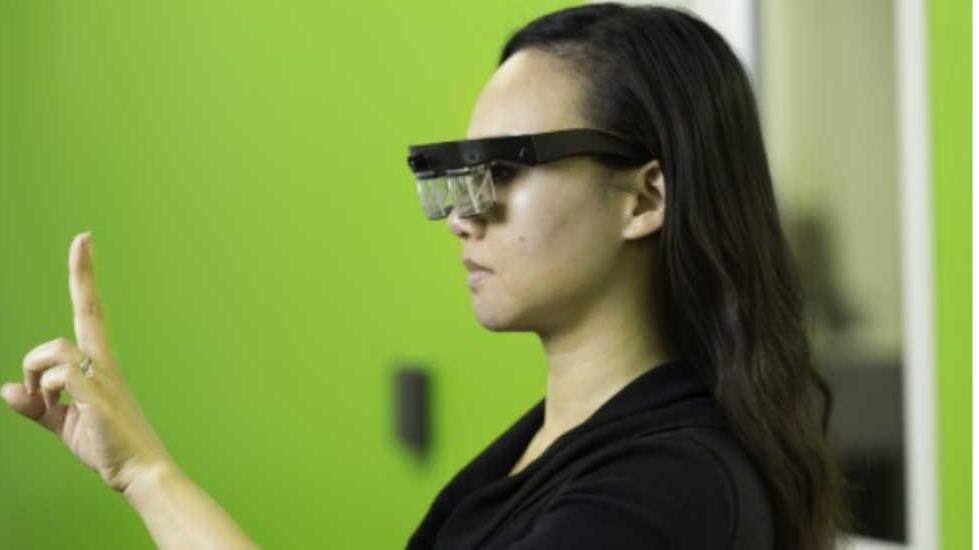 Brands are developing products and experiences that push the boundaries of what was previously thought possible. Connected products sense the ambient temperature and adjust environmental factors. Voice-activated speakers take users into digital experiences beyond the screen. Virtual reality devices use storytelling, visual design, and 3D elements to transport users to another world. Sensors collect data on how workplaces are utilized and make recommendations for improving the environment and experience.
Product designers' innovation, curiosity, and creativity are being pushed to their limits. Yet cultivating these qualities isn't enough. Product designers must also master a new class of tools, platforms, and design experiences to be able to move from conceptualization to reality with ease.
Here's a closer look at the tools that are helping creatives envision and develop the products and experiences of the future — now.
Creating digital prototypes
As product designers move to designing products that go beyond traditional bounds, many are finding design processes — and toolsets — must evolve in tandem. Consider the impact of designing IoT devices. IBM noted on its Internet of Things blog that when computer-aided design was in its early stages 30 years ago, physics drove the shape of products.
The idea was that the projected operating environment would provide the design variables that drove the optimization algorithms that would automatically modify the CAD shape parameters to optimize the product.
Now, it is business objectives — not shape — that are driving product design. Creators must model the product in operation, as well as how it will be manufactured and maintained. To do that, they are creating digital representations of their work, digital prototypes that use data to drive design choices.
We use the knowledge we have acquired through Sketch-to-Scale® to help companies like yours take your idea from design to production.
Designing for virtual reality in virtual reality
Virtual reality (VR) experiences are one of the most innovative fields today, in terms of design demands. Product designers working in this medium are quickly finding that 2D screens don't translate to a seamless 3D design and editing experience. How can you efficiently interact with a 360-degree world on a flat screen? As a result, a number of tools are emerging that let designers work, shape, mold, and edit experiences in the same surround-sound environments as the ones in which users experience the content.

Fast Company reported on StoryboardVR, which is a rapid prototyping tool that allows users to import an environmental map and then access and place a variety of different items within that world.
"You start inside an empty environment. From the palette, you pull in assets that you've already built in Photoshop or some other conventional software. This can include spherical backdrops, like underwater scenes that seem to stretch into infinity, as well as all sorts of objects to fill it, like fish, whales, and blurbs of related text."
— Fast Company on StoryboardVR
Other companies are developing similar tools that create virtual VR-editing environments that let designers be more hands-on in the design process.

Maheen Sohail, a product designer at Facebook, summed it up nicely: "A phrase we often say on the Facebook VR team is 'put it on your face.' This emphasizes the fact that you shouldn't design for VR without building a prototype that can be tried on a headset itself. Similar to how an app might look beautiful when designing it in Photoshop or Sketch but feels very different when you view it on your phone, watching a video of a VR experience is very different than how it actually feels once you see it in the headset."
Virtual design and product creation environments are bringing a new level of reality to VR development.
Smart machines designing smart tools
Connected devices are another frontier of design. In many cases, algorithms and machine learning are actually going to shape the design trends of the future in this space. Incorporating intelligent design tools in the creation of connected products, as meta as that sounds, is allowing for more creativity and faster iteration. As John Zimmerman, a Carnegie Mellon University professor and interaction designer, said to Fast Company, "Design generally evolves new ideas through a conversation with materials, where you develop a tacit understanding of the material's capabilities." Adaptive design based on real-time intelligence, which is made possible in part through intelligent devices, is a new tool in the product designer's arsenal.
How might this work in reality?
Consider a smart system that also develops an awareness of how people use it, and then develops a set of insights to continuously improve the product design or connected dashboard. Right now, one of the biggest barriers to this is the complexity of creating machine learning models, but companies like Google are working hard to create systems that automate the back-end processes of machine learning. As this becomes more accessible, it'll be possible to develop design tools and processes that more readily tap into these capabilities.
Creativity is often regarded as something ephemeral, an inherent quality that's held by designers and other creative types. However, the level of strategic insights, technological fluency, and sheer innovation that's being required by top product designers incorporates something else. In some cases, brands are using partners to catalyze their product development, and across the board, product designers are embracing a new class of tools that are helping make their most audacious visions a reality.