As uncertainty remains the only constant in today's global economy, Flex's Paul Baldassari outlines the leading technologies and processes needed to drive resiliency throughout the manufacturing ecosystem.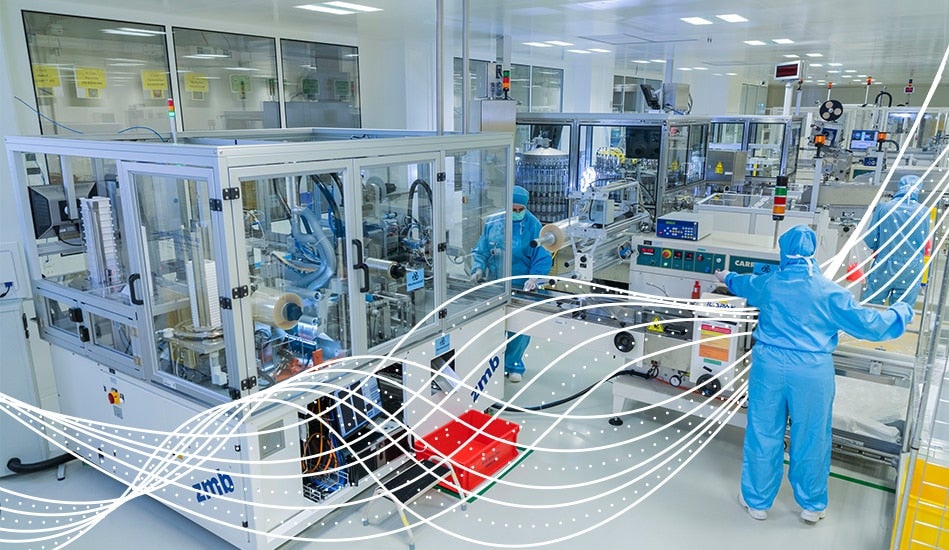 We're creating products in a much different world than we were two years ago. Labor shortages, canal blockages, component shortages, a global pandemic and countless other challenges have led to a push for regionalization, localized supply chains and the need for more resilient and flexible factories.
Pooling insights from Flex's more than 100 sites in 30 different countries, I've compiled the five manufacturing tenets our organization uses to adapt to national and local events, keep up with ever-changing production cycles and drive flexibility and resiliency across the entire ecosystem.
Advanced Manufacturing Technology
Labor availability is a top-of-mind concern tangential to the resiliency movement. While the pandemic impacted millions of manufacturing jobs, the good news is that recent Department of Labor reports show that job growth is trending upward. However, workers don't want to perform the same monotonous tasks as before, driving an influx in automation. Industry 4.0 technologies such as co-bots, mobile robots and high-speed automation can now perform these tasks, free human workers to focus on higher-level roles and adapt to increased variability.
Automation alone does not result in flexibility, though. Even significant investment into automation will fail if not thoughtfully integrated into the design of a product. Therefore, early in the design phase, it's essential to consider how a product will roll through the line and interact with automated machinery.
Simulation and digitization play a critical role in this process. A complete digital thread of the product lifecycle enables teams to identify challenges during production. They can use the thread to create a virtual realm through simulation and track operating indicators, including yield, throughput, takt time and more. These tests allow factories to scale automated lines, test for variabilities such as points of failure, and quickly adapt real-world plans – saving significant time and money.
Visualization technologies, like heat maps, also support a flexible solution design. Supported by artificial intelligence and machine learning, they can identify potential red flags and prioritize risk factors for employees to address.
Technology on the factory floor is a clear driver for flexible manufacturing, but it also needs to extend into other departments and supply partners.
Diverse and Visible Supply Chains
Advanced manufacturing technology, such as simulation, equips teams with the ability to test supply scenarios, i.e., component shortages or surpluses, so they can understand the impact of disruptions and prepare solutions. But that's only half the battle.
Flexible manufacturing needs increased visibility into a diverse supply chain. New concepts, like true market demand, focus on this idea. The ideology suggests an industry-wide single source of truth for supply, but it starts with company visibility.
Leading manufacturers will adopt this idea and implement a system to incorporate data from hundreds of internal and external systems to improve supply transparency. At Flex, we utilize Pulse and advanced algorithms to collect terabytes of data. We turn the data into real-time information that delivers an integrated view of the entire value chain, identifying potential risks from parts shortages to logistical bottlenecks and even factory closures. We use these daily reports to inform our decisions on sourcing, identify additional partners and keep production running smoothly.
But organizations mustn't let the technology or supplier changes negatively impact quality.
Laser Focus on Quality
With new suppliers, changes to the shop floor and countless other updates, quality becomes an increasingly important factor to flexible manufacturing. A change to one step of the lifecycle can have profound impacts downstream. Therefore, it's essential to keep quality control with new product introduction (NPI) test scenarios. Whenever you relocate a manufacturing process, change lines, or introduce a significant product revision, these tests uncover pitfalls that alter product outcomes. And if a challenge arises that impacts the ramp or production schedule, teams must communicate with stakeholders to make necessary adjustments to the rest of the process.
Impeccable Communication
Even with advanced technology and veterans guiding the process, unforeseen challenges arise. Therefore, it's vital to have trust and a strong communication channel with suppliers, partners, and internal teams. The last thing any new ramp needs is to find out there is a delay in production due to a change that happened earlier in the process. Fostering a culture that prioritizes a strong quality mindset with open communications is critical to the success of flexible manufacturing along the full product lifecycle. Having honest conversations about risk tolerance, delays, new parts needed, and sourcing challenges enables teams to save valuable time and money while creating solutions to problems rather than adding new ones.
At Flex we use our Flex Product Lifecycle Management System (FPLC) to ensure alignment on milestones and that all team members have critical information. Of course, none of this is possible without the right people or training in place.
Engaged Employees
Despite an increased focus on technology, people are at the heart of manufacturing. While technologies such as digitization and visualization can help deliver robust data and identify potential pitfalls, human workers interpret the information to make difficult decisions.
That's why investing in upskilling and cross-training is so important. These initiatives lead to a sense of empowerment for workers from the front office to the factory floor, resulting in quick, sound decisions that improve resiliency. Having teams trained on system-thinking creates a universal understanding of how legacy tools run, how digital and lean/agile processes improve these systems and the impacts of those changes. It gives managers and shop floor workers the power to recognize bottlenecks and innovate in times of change.
Disruptions to manufacturing won't be going away anytime soon. However, focusing on Industry 4.0 technology, a diverse and transparent supply chain, quality, communication, and continuously developing talent will set organizations up for success with any challenge that comes their way.
Watch Flex manufacturing experts discuss how automation, robotics, and material management simulations enable you to act quickly in response to demand changes and reduce launch and transfer costs.