Every year on the first Friday in October, the U.S. manufacturing community celebrates Manufacturing Day. The purpose of this day is to bring awareness to the cutting-edge advancements and diverse, fulfilling career pathways that are available within the manufacturing sector.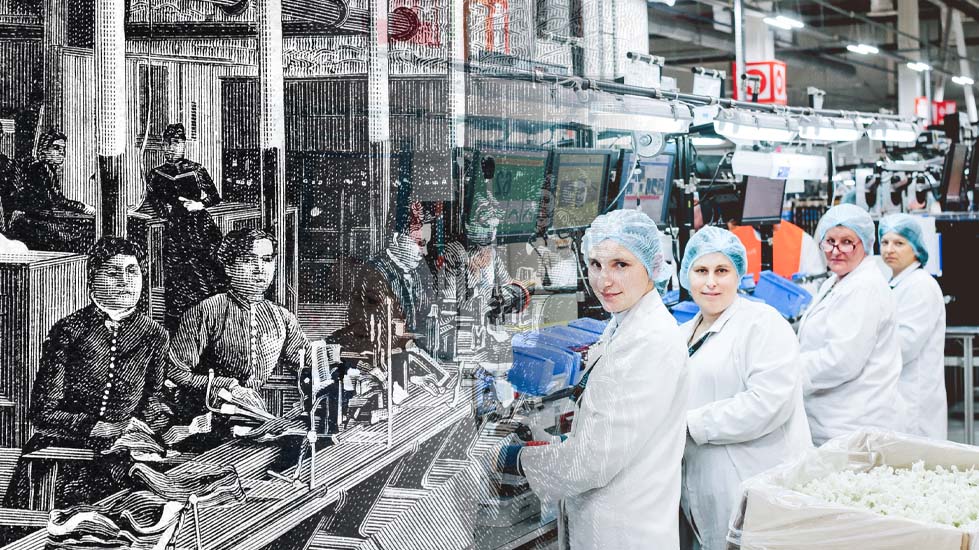 On October 7, I sat down with Kyra Whitten, Flex Senior Vice President of Sustainability and President of the Flex Foundation, for a fireside chat about the state of modern manufacturing and what the future holds.
See how new types of advanced technologies are powering the digital factories of the future
Technological disruptions in modern manufacturing
I started working in manufacturing back in 2001 as a test engineer. At that time, most factory lines were very manual, involving a lot of handwork with limited automation. In the past two decades as I've worked in this industry, I've been able to witness firsthand the onset of the Fourth Industrial Revolution (Industry 4.0) with great excitement. The manufacturing industry has undergone a dramatic transformation, one that has fundamentally changed the way the shop floor operates. Thanks to technological advancements and new business practices, today's digital factories bear little resemblance to the manual assembly lines of the past.
According to a recent article published by McKinsey & Company, successful advanced manufacturers are increasingly adopting Industry 4.0 technologies to great effect: "These companies are leveraging digital technology to build more agile and customer-focused organizations. This approach lets manufacturers look beyond productivity in order to focus on improving their sustainability, agility, speed to market, customization, and customer satisfaction: a total of five areas of impact."
At Flex, we have implemented advanced technologies like artificial intelligence (AI), Industrial Internet of Things (IIoT), digital twin and simulation, and others to create a shop floor that is more efficient, intelligent, and safe. Today's digital factories are also more data driven and connected than ever before, collecting and analyzing information in real-time to optimize every point of the product lifecycle.
The advancements we now have at our disposal will help us to accelerate innovation and speed-to-market in manufacturing, while also driving environmental sustainability as we rethink the way that product materials are leveraged, disposed of, and repurposed.
Opportunities for innovators, problem-solvers, and makers
To capitalize on this new era of manufacturing, we will need the brightest minds to come together and share their unique skills, contributions, and perspectives. Manufacturing is a natural fit for those who are innovators, problem-solvers, and makers. Our industry provides abundant career pathways, with an increasing need for technical experts in everything from hardware and software design, to planning and material management, to robotics and automation, to quality and safety engineering and more.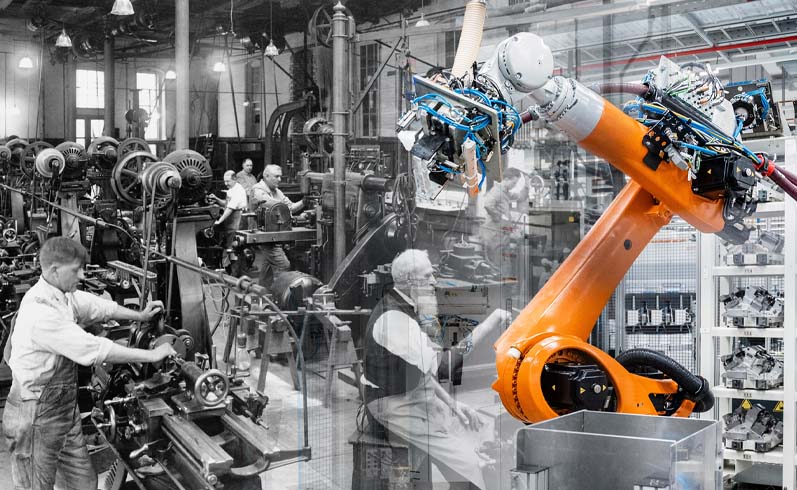 People are at the center of manufacturing operations, and Industry 4.0 technologies will make our industry a more attractive place to work. When we leverage advanced technologies to eliminate routine, repetitive, and sometimes dirty jobs, employees can turn their attention to other work that is more enjoyable, meaningful, and rewarding.
A more diverse and equitable workplace
One of the greatest opportunities as we create jobs is to make our industry a more diverse and equitable place to work. For example, as we adopt automation that removes some of the most demanding manual tasks — such as the ability-to-lift requirement in many job descriptions — we can safely fill new roles with people of different abilities.
The manufacturing community's responsibility is to be intentional about the training, resources, and support we provide to the current manual workforce and to marginalized populations. By upskilling and reskilling in a way that empowers workers to transition to more technically specialized roles, we can reduce barriers to career advancement.
At Flex, we recognize the need to provide proactive and ongoing training for our workforce. We implemented the Capability Acceleration Program, which trains employees in the U.S. and across the globe on a broad range of disciplines that will empower them to succeed in an Industry 4.0 manufacturing environment. Courses cover topics that include automation, simulation for future stage modeling, extended reality, and more. Since 2007, over 18,000 Flex employees have been trained through this program.
At our site in Althofen, Austria, Flex established an "IIoT Academy" where we partnered with universities to upskill workers. This has resulted in promising improvements in overall safety and quality, as well as a staff that has been retrained to become specialists in different areas that range from being facile with data to repairing machinery.
Flex also works with local governments on providing ongoing education for our factory workers. For example, in 2020 and 2021, we worked with the local Suzhou government in China to offer professional skills training programs that benefited more than 450 employees. This program enhanced the skillsets of our people in the areas of electric equipment installation, operation, maintenance, and logistic services.
As a manufacturing community, we must continue investing in future training programs and ensure that modern manufacturing's boundless opportunities are available to all people.
Looking ahead to a bright future
Our industry is going through a fundamental transformation right now. Thanks to both advanced technologies driving rapid innovation and a workforce dedicated to making the world a better place, modern manufacturing is an exciting field to join and make a mark.
Manufacturing is a personal passion of mine and I hope to inspire other people to join me in this dynamic industry.
We need people who are smart, curious, and invested in solving complex problems — both to shepherd in the next era of technological innovation and to help us improve the world through responsible manufacturing practices. I encourage those seeking challenging and rewarding work to check out our job openings to learn about the wide-ranging opportunities available in the manufacturing industry today.