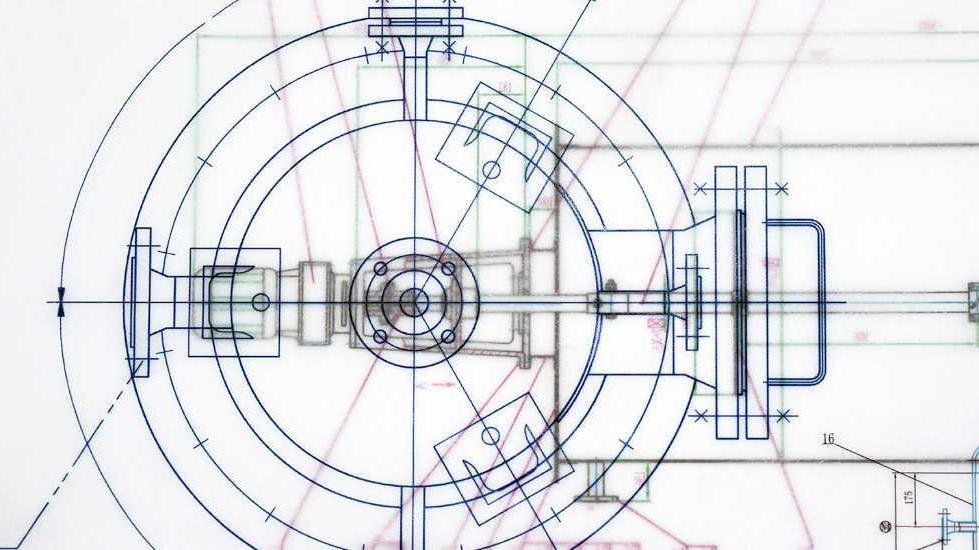 More than 20,000 new food and beverage products hit grocery store shelves each year — along with what the USDA estimates to be nearly 20,000 non-food products. Whether you're in technology, consumer packaged goods, or another specialized field, the velocity driving product design continues to increase dramatically. Constantly shifting trends and shorter retail cycles spur innovators in fields ranging from healthcare technology to beauty, to create faster.
Consumers want new product options at regular intervals, the competition is constantly bringing new products to market, and the pace of scientific and technological breakthroughs is making previously unsolvable problems fair game. Companies have a shorter runway to identify audience needs, ideate, test ideas, and get strong products into the market. Here's a closer look at some of the strategies today's most innovative product designers are using to close the gap and speed up creativity, innovation, and new product development.
Driving innovation with dedicated labs
In parts of Silicon Valley, dedicated innovation labs are an open secret. Big brands are trying to stave off leaks and retain first-mover advantage by developing high-promise ideas under a cloak of secrecy. Product development teams, designers, and scientists work together in highly secure facilities that protect both the original IP and the resulting concept products. By creating safe spaces for innovation, it's possible for these companies to experiment, test, and explore new ideas without the threat of word getting out to the industry on what they are developing.
Speeding up collaboration with cutting-edge methods
The best ideas might be hatched by a single designer, but they're brought to life by product teams. Processes such as Sketch-to-Scale® speed up collaboration. We roadmap our processes and technologies by anticipating customer needs and industry trajectory by three to five years. We use these insights to help turn your idea into the next disruption as quickly and efficiently as possible.
In addition, our multi-industry expertise enables us to cross-pollinate ideas and technologies across sectors, giving you a leg up on your competition as early as in the design phase. Our methods in advanced engineering, miniaturization, agile testing, and factory automation all play a role in helping you get your product to market faster.
Finding hands-on insights with physical prototyping
In many ways, today's innovation and design process are largely virtual. By tapping into tools ranging from virtual reality product design studios to concept creation programs, it's easy to quickly bring ideas to life.
However, many product designers are gaining a tactical advantage by going tactile. As Fast Company reports, some designers are returning to radical experimentation to overcome perceived limits of digital-only design:
Today, we don't have time to experiment as much, so we sketch and get on a computer and model something out and then send it to production.
The ideas were good, but they're not as interesting as what you can find when you experiment and try things out without having a final goal or a final idea.
— Fast Company
Balancing digital ideation with hands-on development and experimentation can help designers break out of the box with unexpected creations.
Embracing empathic design
One approach that the Harvard Business Review notes dramatically speeds up design is embracing empathic design. An empathic product designer is someone who intuitively understands the needs, challenges, and potential for a product. Empathic design is best completed, they write, "namely by a user-designer who combines deep knowledge of product use with the ability to foresee new possibilities for it. Another well-documented way to achieve the same outcome is through ethnographic research — surveying and studying the behavior of potential or actual users — which design companies such as IDEO have used to great effect in projects as various as coasting bicycles to redesigning patient experience at Kaiser Permanente."

Successful design and innovation happen along two dimensions: choosing a product team that deeply understands your market, and investing in discussions to get outside your own assumptions and into the minds of consumers.
Creating real-time feedback loops with concept testing
In the not too distant past, testing a product concept was an onerous, but necessary, process. The development of digital concept-testing tools has allowed marketers to take a range of ideas to prospective buyers before investing too much in marketing or production.
Instead of requiring a working prototype and expensive focus groups, today's product designers can use digital concept testing. Digital concept testing allows product designers to use a survey-like platform and leverage the hyper targeting capabilities of survey products to reach niche audiences. It's both easy and affordable to gather statistically significant insights on whether a mother in the Midwest or a California-based technology enthusiast will embrace and, more importantly, buy your product by measuring purchase intent.
Relying on AI to better understand customer needs
Artificial intelligence is giving designers another weapon in their focus on speeding up product development. One example of this comes from Facebook, which conducted a series of tests to come up with a better approach to their recommendations feature. Ultimately, they turned to AI to better understand their audience's needs. One Facebook designer explained, "From testing these more structured approaches, we learned that the less friction we added to the experience, the better it was for people. We decided that the best approach was something 'automagical' that would augment the behavior that was already happening, without being too intrusive. In order to trigger the experience in a frictionless way, we relied on artificial intelligence to understand when people were asking for recommendations and what places their friends were recommending when they replied." Incorporating algorithms to gather data and, more importantly, interpret patterns in that data, can uncover the hidden needs and real product direction opportunities.
It's never been a more exciting time to be a product designer — partially, because of the diversity of processes available to help create a winning product. From a secluded product lab to a design-empowered tablet on the go, the whole world is a product designer's laboratory. With the right tools and an innovative mindset, it's possible to move from idea to getting the finished product in the market faster than ever before.