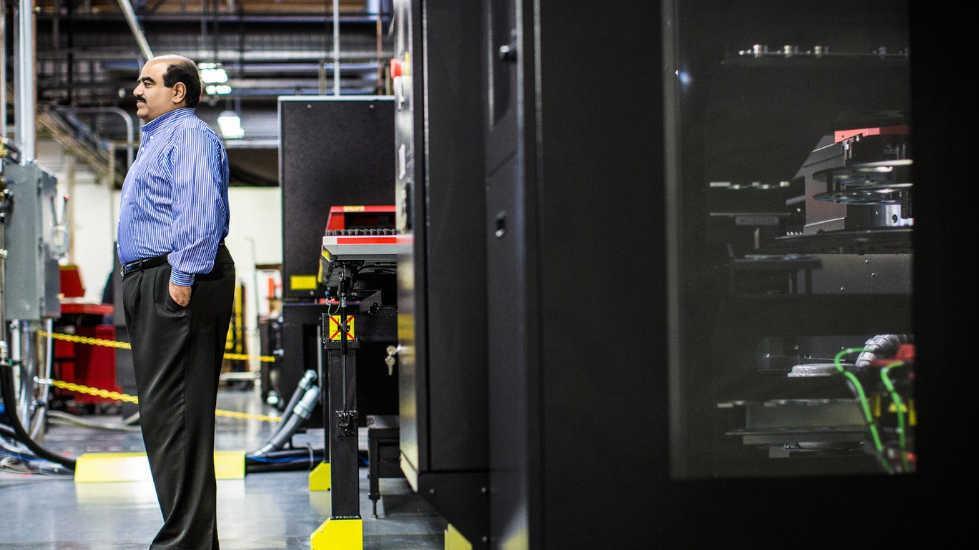 From his office in Milpitas, California, Zahid Hussain has a bird's eye view of billion-dollar ideas in their infancy. And he can't speak a word about most of them.
As vice president of operations here at Flex, a $26 billion company with 200,000 employees in offices across 30 countries, Hussain's job is to show potential customers our capabilities, all while proving just how little he'll ever reveal about the details.
He is the opposite of a corporate spy.
He knows exactly, for example, which companies are scurrying in and out of the four top-secret research facilities established under his leadership in our Milpitas campus since 2012, where we have two medical/semiconductor manufacturing grade "clean rooms," from which dust particles are almost entirely filtered and paper, pencils, and fabrics made of natural fibers are banned. This is where we develop some of the most groundbreaking and disruptive technologies in products you use every day. Of course, Hussain won't say exactly which ones.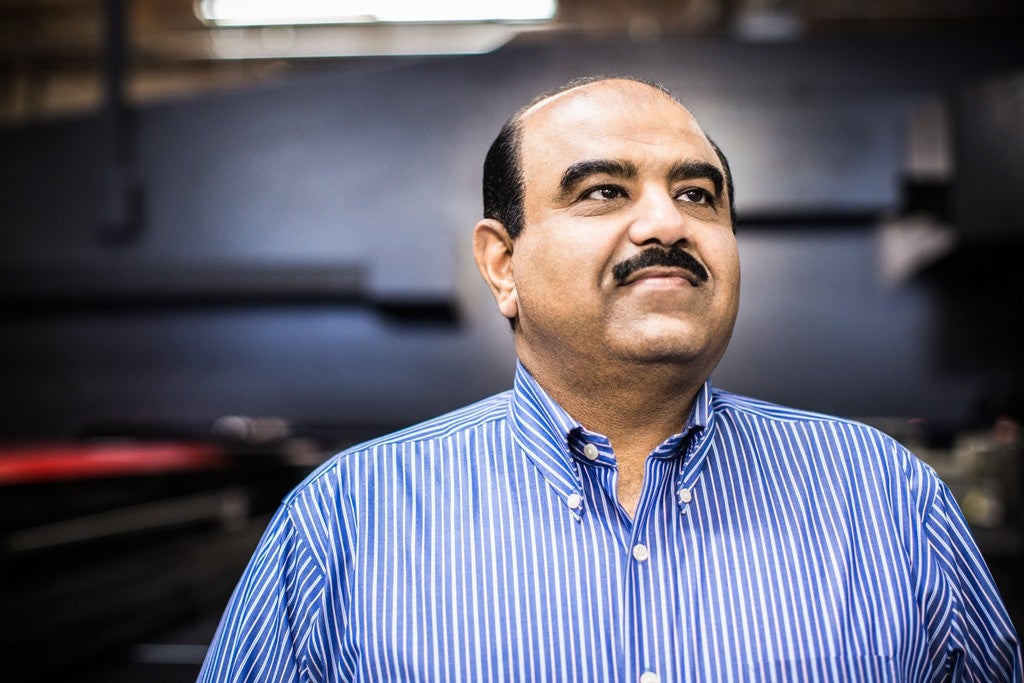 Zahid Hussain in one of Flex's mechanical fabrication rooms in Milpitas, California. Photos: Patrick Molnar

Hushed tones and code names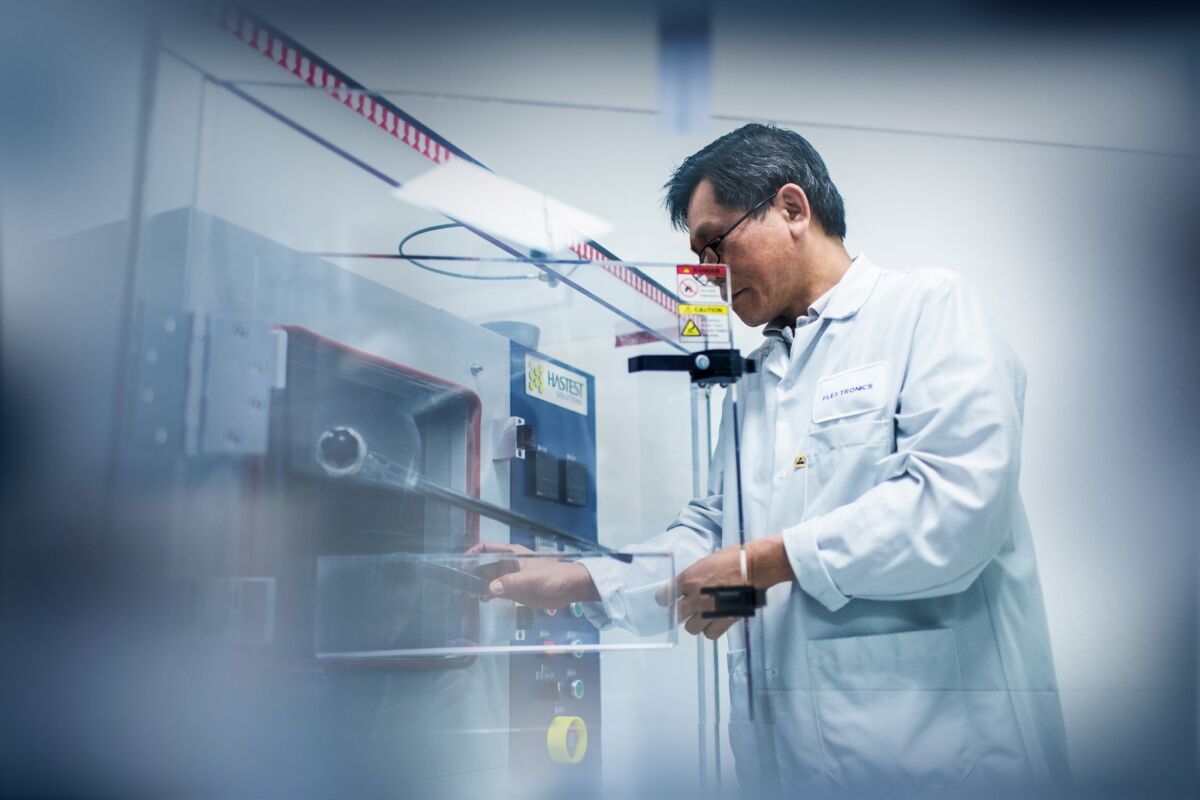 The most secretive customers slip in and out of frosted-glass labs-within-labs. Our other employees, who must remain discreet like Hussain, make a habit of speaking about confidential customers in hushed tones. They use code names based on movie characters or beverage brands. They are discussing the things you wear and rely upon for daily routines or your everyday security—or sometimes, as part of national security.

The protocol to get into the secret labs, meanwhile, makes the TSA's airport routine look like child's play, Hussain explains. Everyone goes in the same way they come out: empty-handed. (The goods that require testing arrive in black boxes, escorted by security officers.) Hussain provides testing equipment for our unnamed customers conducting clandestine research operations. They typically take just a few days at a time, Hussain says. Most of these top-secret customers arrive late Friday afternoon and vanish by Monday morning.
Over five years ago, we set up our innovation campus as a showroom for secrecy. We designed it to prove that customers can trust us with their most proprietary projects.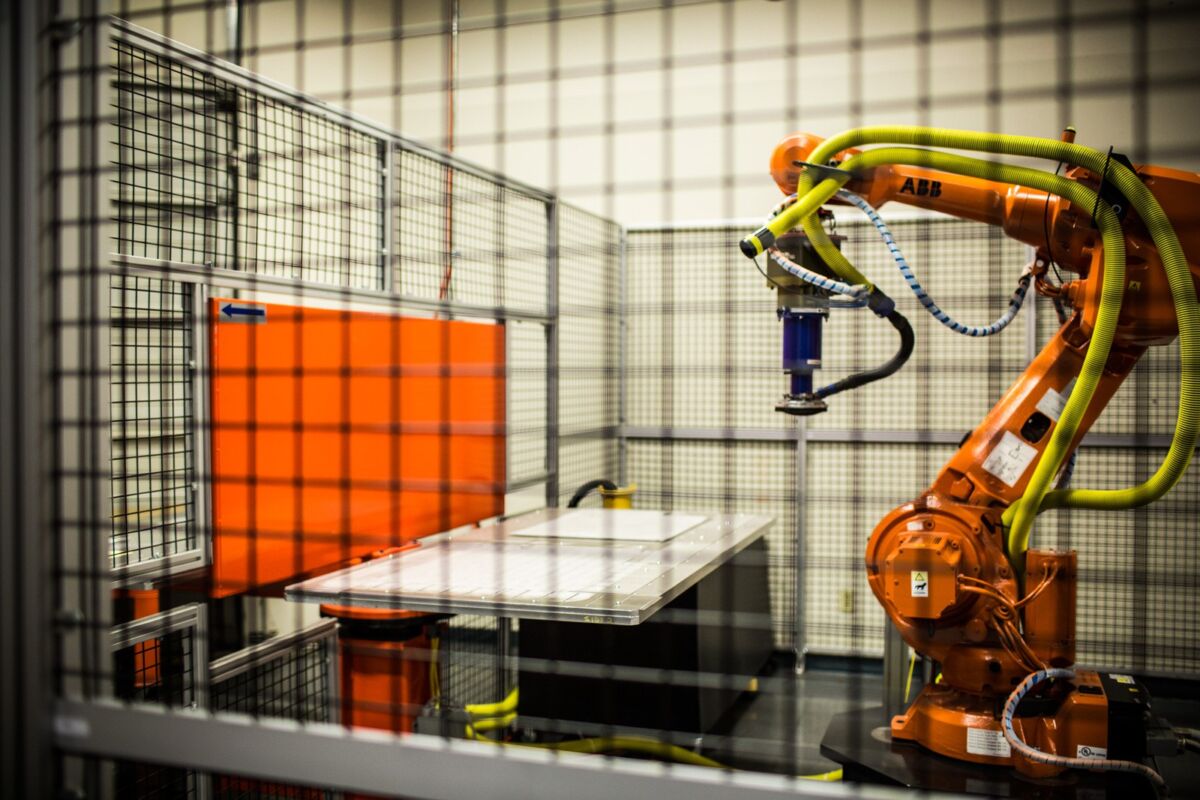 It's paying off, Hussain says. Some 500 corporate groups have toured our campus and more than 100 of them have signed on as customers, bringing the current customer roster to more than 170. To win them over, Hussain ushers them through the different buildings on campus, each dedicated to a different phase of the innovation process.

Of course, once companies finish developing cutting-edge products and take them to market, they often drop the veil of secrecy they initially depended upon. Six customers that we have had coming through our labs—including cybersecurity providers FireEye and Palo Alto Networks—issued initial public offerings in the past 18 months.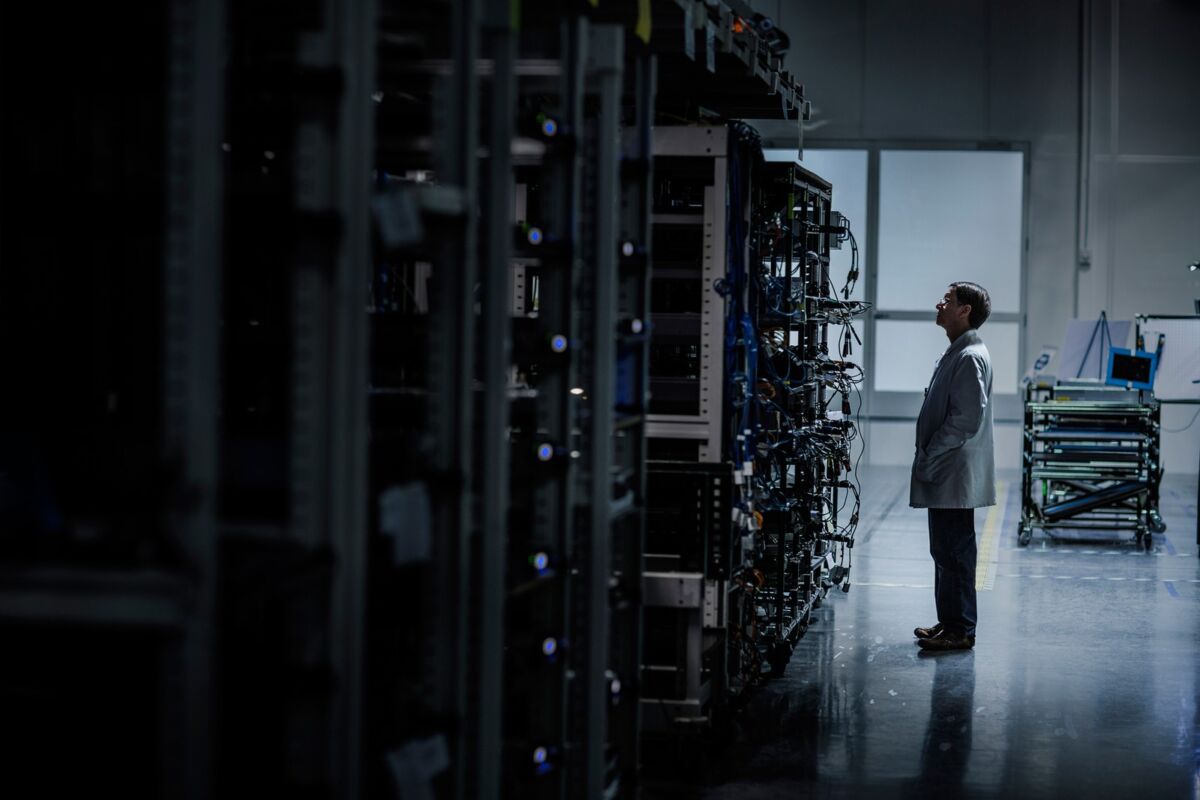 Advantages of "tinkering" close to home
For some of our clients, having the top-secret facilities close to their own corporate headquarters is reason enough to sign up. Many are used to conducting secret research overseas, Hussain says, but the need for speed to market in a climate of constant innovation has created a demand for tinkering hideouts that are closer to home. While foreign-based manufacturing centers also offer California outposts, they tend to charge a steep premium for the local service, he adds.

Hussain, a chemistry major who joined us 20 years ago, says the biggest challenge for him these days isn't keeping his mouth shut. The hard part, he says, is having to manage the expectations of our customers hailing from a widening array of corporate cultures. Older, bigger companies, for example, may be more organized, but can be overly concerned with cost—sometimes to the detriment of their products. Younger startups, on the other hand, often expect instantaneous results.

"They say 'I cannot wait, I need to take it to trade show right now.' But we cannot compromise the quality and functionality of the product," says Hussain, whose expertise in the secret-keeping business often works in the best interest of eager newcomers. "We need to cool those guys down."