Last week, I attended the World Economic Forum's Annual Meeting in Davos, where I had the opportunity to meet and learn from leaders across the public and private sectors. I returned home with a greater appreciation for how individuals, companies, and governments around the world are working together to make a positive impact and address many of the pressing issues facing us today.
Three important themes stood out to me: 1. expanding sustainability, 2. advancing on supply chain resilience, and 3. the criticality of attracting and developing talent.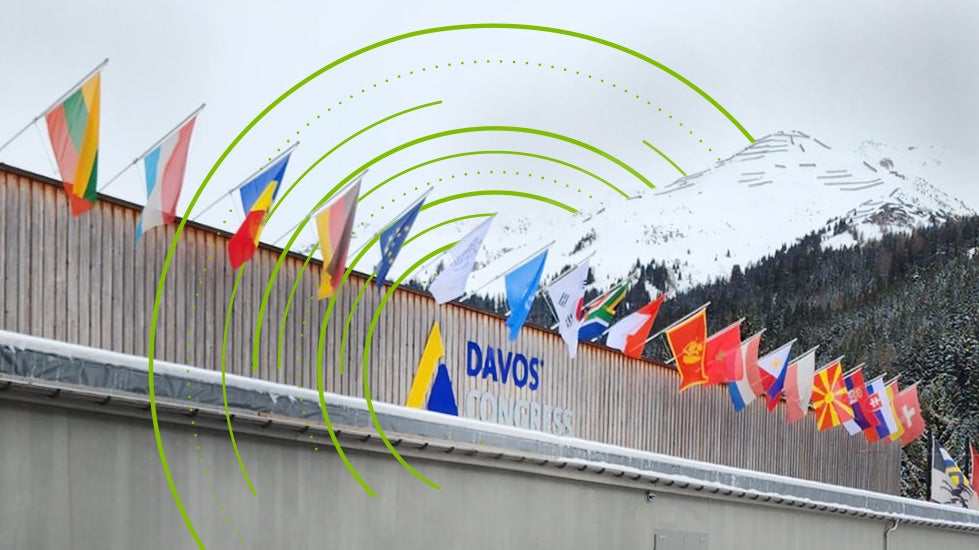 A holistic view of sustainability
As companies mature in their sustainability journeys, it is becoming increasingly clear that there are limits to what they can achieve by focusing on renewable energy and optimizing infrastructure efficiencies alone. Making long-term, positive change requires collaboration across an entire ecosystem, with governments working in tandem with corporations and philanthropic organizations to advance specific goals. Being more open to sharing knowledge and accountability is the only way to combat the looming issues that affect all of us, including the climate crisis and human rights violations.
In the manufacturing industry, the topic of circularity—how products and components can be repaired, refurbished, repurposed or reused—is increasingly important. A recent McKinsey & Company report stated that in Europe alone, "…the proportion of circular consumer goods could rise from today's 10 percent to about 25 to 35 percent by 2030, McKinsey analysis shows. This could result in a €400 billion to €650 billion annual opportunity for European companies."
Many companies are seeking ways to design more sustainable products with a longer or even circular lifespan and the ability to be repaired, refurbished, and harvested for parts. This requires closer scrutiny of the entire product lifecycle, from product design to repair, and ultimately to the recovery and reuse of products and materials.
An ongoing priority: supply chain resiliency
Given the supply chain disruptions and challenges of the past few years, it is understandable that supply chain resiliency was a big topic at this year's meeting. I heard from numerous leading brands in diverse industries, including Philips, Schneider, Siemens, and Volvo, about how they are prioritizing traceability within their supply chain to make it easier to identify and resolve issues, while also making it easier to track sustainability goals.
At Flex, we have long understood the benefits of greater visibility into the supply chain, and how being armed with timely, accurate data results in better decision making, resiliency, and efficiency. Our customers benefit from Flex Pulse, a supply chain visualization tool that provides real-time visibility across numerous transportation, manufacturing, and inventory data streams so that they have the information they need to act quickly and effectively.
Another technological advancement that can bolster supply chain resiliency are predictive analytics and artificial intelligence (AI), which provides insights for supply chain forecasting and decision-making. In fact, a recent survey by IBM found that over 50% of Supply Chain Officers are already using AI.
Opportunities for the global workforce
Across both the public and private sectors, I heard concerns echoed about the global talent shortage and the criticality of access to employees and skills development. To attract a diverse and therefore innovative workforce, we must find ways to appeal to the current generation of workers and understand what they find motivating and appealing. We must prioritize more diversity and accessibility in our hiring practices and work environments. For example, by using robotics and automation to eliminate some of the physical stressful and repetitive parts of certain jobs, we can fill roles with people of all abilities. Governments and companies can also tap into migrant labor to support their growth.
To address the skills gap, we need to collaborate across the public and private sectors to prepare workers for an increasingly digital world. Upskilling the current workforce and ensuring that they have the tools, resources, and career pathways to advance into new and potentially more fulfilling roles. Providing growth opportunities is also a crucial ingredient in talent retention. At Flex, we recognize that the manufacturing industry is undergoing a transformation due to Industry 4.0 technologies and capabilities.
In response, we implemented our Capability Acceleration Program since 2007 to train employees around the world on topics that include automation, simulation for future stage modeling, extended reality, and more. This allowed us to upskill and develop the careers of more than 40.000 of our employees.
Looking forward to a brighter future
I want to end with the optimism I felt at Davos after seeing 18 new manufacturers join the World Economic Forum's Global Lighthouse Network in 2023, and our site in Sorocaba receiving recognition as the first Sustainability Lighthouse in Brazil.
By embracing Industry 4.0 technologies and sharing their learnings with others, the Lighthouse Network enables greater innovation, productivity, workforce engagement, and sustainability throughout a global ecosystem. Calling these factories lighthouses is apt, because they shine a beacon on what is possible when we collaborate and learn from one another. It is through our willingness to share knowledge, seek commonalities, and work together as partners that we can solve problems for the common good.