Unlocking patterns and trends in medical data will be integral to solving healthcare's most pressing problems in predictive and preventative care. In 1854, Dr. John Snow mapped hundreds of homes in London to determine that the cholera outbreak originated at a single water pump. Dr. Snow's work was the birth of modern medical data analysis.
Coupling those analytics with artificial intelligence, wearable medical devices, cloud computing, and aggregated and integrated patient data will soon provide you with real-time knowledge to improve patient care and outcomes at the individual and macro-levels of society.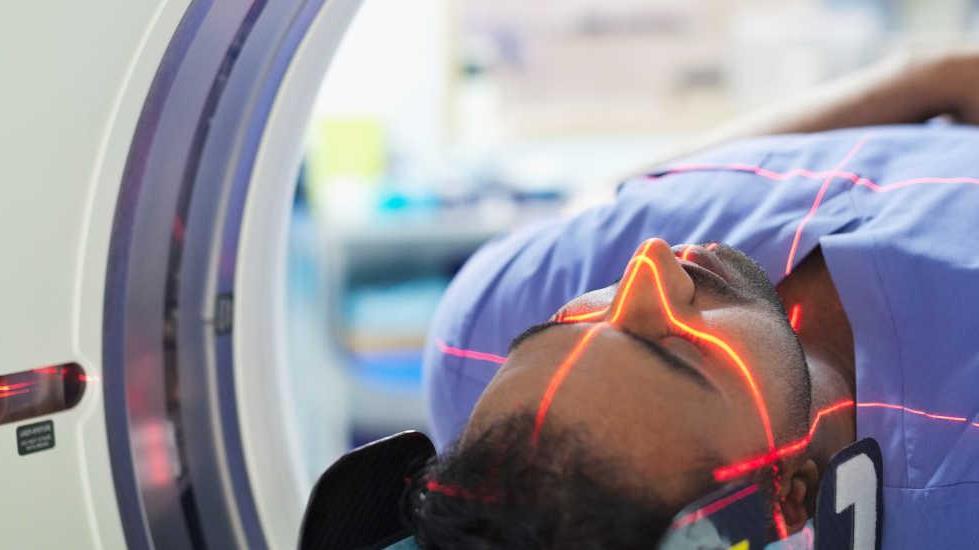 Artificial Intelligence: the new doctor's assistant
Physicians at the University of Miami Health System are already using predictive analytics software that scans and interprets thousands of patients' medical records to uncover trends. This approach provides context for an individual's unique medical history and recommends treatments.
Medical records are just one source of data. Thanks to the rise of connected devices, we can now aggregate and mine vast stores of medical information for new insights.
Five ways data can improve healthcare
1. Manage readmission rates
The Pittsburgh Health Data Alliance (PHDA), a tri-university collaboration on data-driven healthcare, uses data across multiple patients to target those with the highest risk. They consider social media, medical records, and activity data to understand the behaviors of cancer patients. Artificial intelligence algorithms analyze this data to determine the practices that trigger more readmissions so that researchers can better guide patients towards healthier behaviors.
2. Improve patient care
Jeffrey Brenner, founder of the Camden Healthcare Coalition, used data analytics to uncover patterns of increased usage of healthcare services concentrated across a small percentage of patients and physical locations.
Similar to Dr. John Snow's work, Brenner collected data ranging from medical insurance claims to ambulance calls and built a "heatmap" of healthcare costs. He discovered that 1 percent of the patients in the region accounted for 30 percent of the area's healthcare costs. Working with those patients, Brenner found that they often used expensive emergency room services to treat acute symptoms rather than addressing the more systemic underlying causes. His work improved patient care while reducing healthcare costs for the region.
3. Anticipate medical staff demand
Some of Paris's hospitals draw on the numbers when deciding how best to deploy medical staff. Artificial intelligence systems analyze the numbers gleaned from various sources, including a decade of hospital admissions records, to predict the number of patients requiring medical attention on an hourly basis. Being able to predict demand is crucial when designing medical workers' shifts so that hospitals are adequately staffed to provide care for the expected demand.
4. Better understand disease patterns
While Brenner's project focused on healthcare issues at a local scale, others like HealthMap adopt a global view. This project was started by researchers and epidemiologists at Boston Children's Hospital and draws upon publicly available healthcare data to document reports of infectious disease. Sources include eyewitness accounts, online news aggregators, and official health reports to update users in real time. The end result is an interactive analysis that shows how contagious conditions like the flu spread.
Similarly, SickWeather utilizes a variety of sources that include social media and applies these to artificial intelligence algorithms to predict the rate of illnesses up to 15 weeks in advance with a claimed 91 percent accuracy. With wearable technology, that score can now be delivered to your smartwatch.
5. Get scalable, real-time insights
In our pioneering work with medical devices, drug delivery, and diagnostic and medical equipment, we're working with our partners to create health solutions that are changing the world by aggregating and analyzing medical data in real time. Our medical-grade digital health platform, BrightInsight, is our turnkey healthcare analytics solution. This secure platform collects data from medical devices, apps and combination products and applies artificial intelligence and machine learning to allow our pharmaceutical and Medtech customers to optimize their therapies to enable improved adherence and engagement.
Developing a new drug costs about $2.6 billion and can take between 10 and 15 years. Beyond enabling ongoing therapy optimization, BrightInsight can help lower development costs for drugs by accelerating the time to market for pharmaceutical companies and scaling across products and markets.
At Flex, we're at the forefront of innovating data-driven healthcare. Smart medical technologies are what will help healthcare providers predict, prevent, and effectively manage patient care and costs. With our cross-industry expertise and product lifecycle solutions, we integrate innovations and best practices from other industries into all aspects of product development, manufacturing and distribution to improve healthcare and deliver results. We're committed to working with you to help solve some of society's most pressing healthcare challenges, one patient at a time.