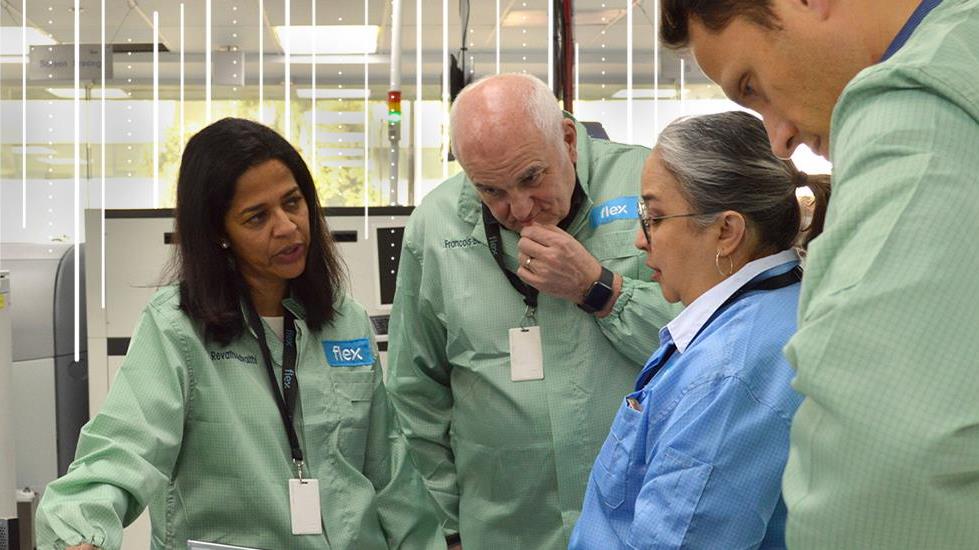 Flex, the $24B manufacturing behemoth—ranked the third largest contract manufacturer in the world, with approximately 160,000 employees in 30 countries—is a powerful launchpad for transformation. If CEO Revathi Advaithi can foster inclusion and advance gender parity at an organization of this size on the heels of a crippling pandemic, the rest of the business world may be out of excuses. Since taking on the role of CEO at Flex in 2019, Advaithi has committed to increasing gender parity at the director level and above globally, and has set her sights on culture transformation at Flex with relentless determination.
In February 2021, the company rolled out Ways of Working (WoW), a set of behaviors defined to guide how the organization lives out its values and connects around a shared sense of purpose. Flex also has a number of recruiting and talent acquisition efforts in place to ensure greater diversity through more equitable hiring practices. And, Advaithi's emphasis on sponsorship led to SheLeads, a nine-month intensive leadership program designed to accelerate the development of diverse women leaders and fortify Flex's talent pipeline.
A cohort of high-potential women from a variety of regions, backgrounds, and career levels are invited to take part in a curriculum designed to bolster their leadership potential. A large component of the program involves networking with executive and senior leaders, SheLeads alumni, and outside experts; participants also can work on high-impact, executive-sponsored business projects.
Read more about Flex's Ways of Working and SheLeads here.