Sustainability is in our DNA, and we are committed to safeguarding the environment through sustainable business practices. Our commitment to stewardship and responsibility is not just contained within our walls, it extends throughout our global supply chain, where we hold our partners to the highest ethical and environmental standards.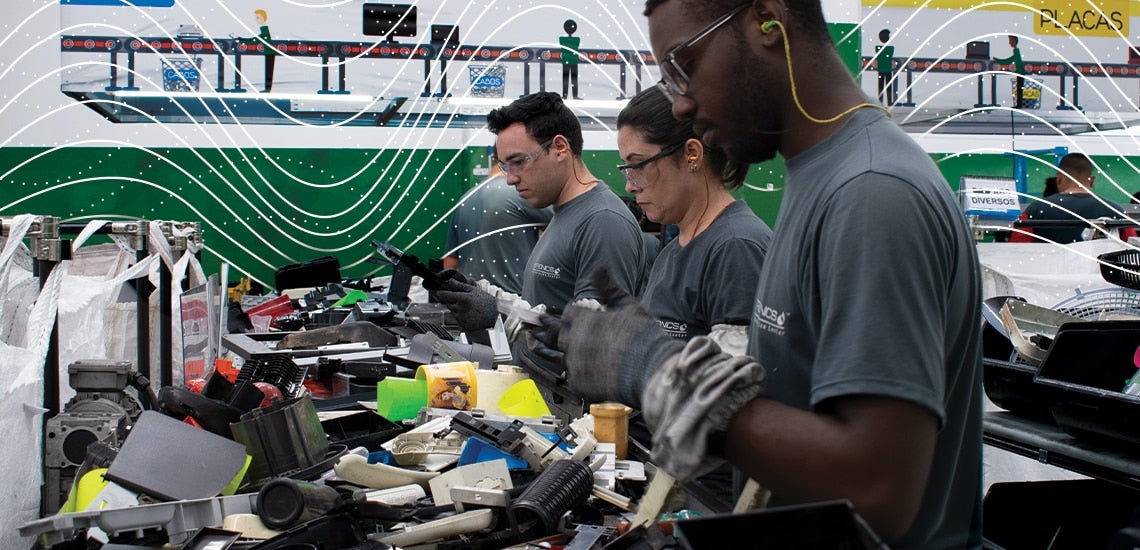 Placing this emphasis on sustainability and inspiring industry change is not just the right thing to do, it's also good for business. We source and design with the end in mind: our circular economy solutions contribute to a closed-loop economy through fulfillment, repair, refurbishment, and recycling. Our ethical sourcing practices also help our customers meet their sustainability goals. Our global footprint, resilient supply chain network, and environmental leadership are three of the reasons we are the trusted supply chain partner.
We start with sustainability
Our supply chain network was built by working with our partners to source materials and services sustainably. We require our suppliers to have strong management systems, ensuring the continuity and effectiveness of social and environmental activities and the mitigation of potential risks. We assess our supply chain partners on social and environmental criteria. 98% of new global suppliers were screened in 2019 to ensure their working conditions are safe and their operations are ethical and environmentally responsible.
We also source our raw materials responsibly: Flex is a founding member and active participant in the Responsible Minerals Initiative, which promotes the mitigation of social and environmental impacts caused by extracting and processing raw materials in supply chains. We recognize that becoming sustainable does not happen overnight — to ensure the success of our suppliers, we collaborate with them to enhance and develop responsible business practices. Our extensive supplier training aligns with the Responsible Business Alliance, which addresses a range of labor practices and environmental health, safety, and sustainability issues.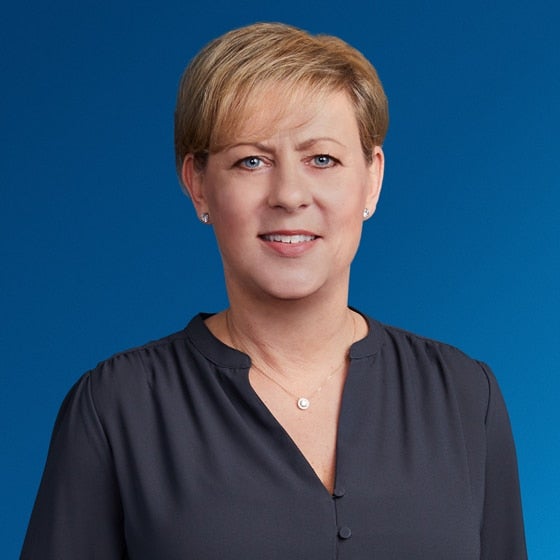 We are collaborating with customers and suppliers on sustainability — from sourcing and manufacturing to refurbishment and recycling.
— Lynn Torrel, Former Chief Procurement and Supply Chain Officer, Flex
"Sustainability is one of the top priorities for customers globally. Throughout our global supply chain network and manufacturing programs, Flex has well established sustainable practices that allow us to partner closely with our suppliers to understand and meet their individual needs of our customers."
We source with the end in mind
We consider the entire lifecycle of our products when sourcing materials to build them. In addition to designing, manufacturing, and delivering product, we also take back product to re-enter the supply chain or be recycled. At Flex, we provide a unique level of global capability and expertise through a proven range of circular economy solutions that can help extend the life of a product.
Refurbish
Through our product-as-a-service (PAAS) program, we've implemented a program for refurbishment of off-lease commercial IT equipment (laptops, desktops, servers, etc.) that includes screening, parts harvesting, waste elimination, and logistics. We refurbish over 12,000 units and 3,900 part replacements per month, which are then sold, saving an estimated 75%–80% of expected CO₂e emissions compared with new products.
Repair
We maximize the value of defective networking and storage equipment by combining repair services, root cause failure analysis, re-manufacture, and other services across four global sites. This enables customers to save up to $1 million per year (approximately 70%) and avoid 150 tonnes of CO2e on refurbished parts compared to new parts.
Recycle
We offer customers the ability to launch global product take-back programs with zero-landfill, full end-to-end traceability, and legal compliance. Our success in material recovery is enabled by our expertise in asset recovery and logistics, and by our global footprint. Our CO2 calculator enables customers to quantify the environmental benefits of their circular economy programs and to make better decisions.
Closing the loop
One of our customers was looking for a partner to help them get to a zero-landfill compliance for their printers and toners in the Brazil market. They worked with us to orchestrate a take-back and recycling program, redesigning the raw material flow to use waste as a sustainable and cost-effective resource. This recycling solution resulted in over 270,000 tonnes of recycled resin and spared nearly 95 tonnes of CO2e emissions.
From start to finish, we are the partner of choice
Our customers' sustainability priorities are our priorities, and we design and source with the end goal in mind. Whether a customer is looking to maximize product value, reduce their carbon footprint, or ensure transparency in their supply chain, we are trusted as the partner of choice. With our supply chain influence and our robust management systems, we drive human rights and environmental stewardship throughout our value chain and with our suppliers. Our unique expertise and global footprint mean that brands can trust us to deliver the complete suite of circular economy solutions for a better and more sustainable world.
Read more about our ethics, innovation, and sustainability in our 2020 sustainability report