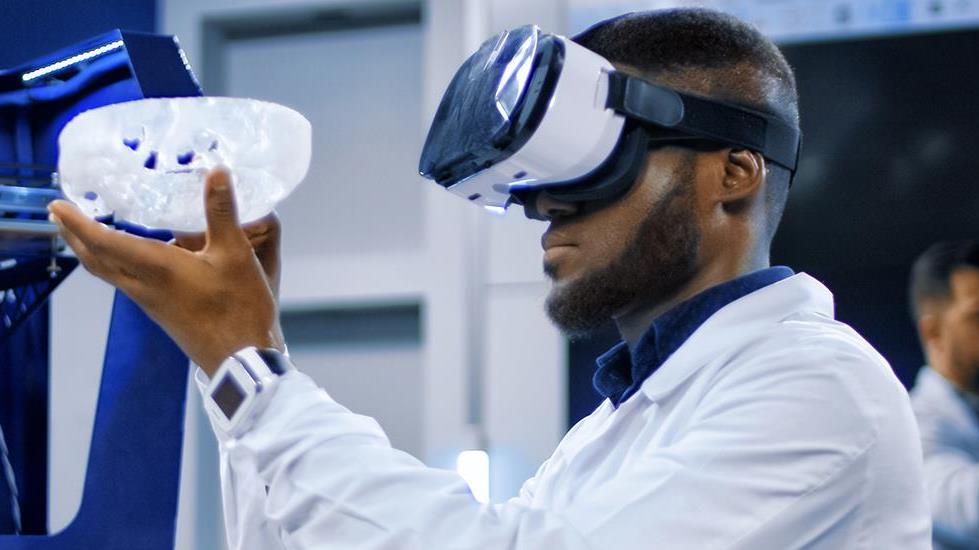 From the physician's office to the patient's home, the future of healthcare involves technological innovations that improve the patient experience. The healthcare industry is investing heavily in these technologies to make patient care more automated, personalized, and efficient. The digital health industry alone saw a record $2.8 billion investment in the first quarter of 2018, according to the Startup Health Insights Global Digital Health Funding Report.
This investment is paying off with widescale adoption of new technologies within the industry. About 73 percent of healthcare organizations use Internet of Things (IoT) technology for patient monitoring and maintenance, with about 87 percent of office physicians using electronic health records that are easily accessible to a patient's other healthcare providers. These innovations are just the beginning though.
Here are three of the industry's most transformative trends:
1. Taking the Guesswork Out of Patient Care
Tools that help manage chronic illnesses and help patients avoid emergency room visits save everyone money in the long run. Cutting-edge technology offers personalized healthcare with a preventative focus.
Through our partnership with Cellnovo, we scaled production of the first connected wearable insulin pump to improve care for people with diabetes. The micropump system frees patients from daily injections by collecting data in real time through an integrated blood glucose meter and automatically administering proper amounts of insulin when needed. Our predictive algorithm and IoT technology warns patients if a device might fail, which reduces health risks from mechanical or technical issues. In a recent study, the pump reduced hypoglycemic events an average of 29 percent for adults and 39 percent for teens.
We are also working to improve patient care with our wearable therapeutics products. These sensor-based connected medical devices are intended to detect, monitor, and deliver a medical therapy (such as a drug) and even improve efficiency in clinical trials.
2. Unifying Patient Data
At every visit to a new doctor, patients must complete lengthy intake forms about their medical history, which doesn't always capture the full picture of their health or past treatments. To provide the best care, healthcare organizations need to operate within ecosystems where they can access a patient's complete medical history.
Our medical-grade BrightInsight IoT platform captures and aggregates data from connected apps, drugs, devices, and combination products and seamlessly integrates with third-party Health IT systems, such as Electronic Medical Records, making the data available to clinicians within their regular workflow. BrightInsight meets security and privacy requirements and is designed to provide actionable insights to our pharma and MedTech customers to enable them to improve patient adherence and engagement.
3. Accessing Information Instantly
In the world of healthcare, every minute counts. When treating critical patients, providers need fast, uninterrupted access to information since system failures have life-or-death consequences.
We partnered with Intel to provide the Intel Health Application Platform software and Flex IoT Compute Engine. The Intel Health Application Platform (HAP), is an innovative application software platform that can be used by remote care solution providers to enable a variety of remote health usage models. The Flex IoT Compute Engine based on the optimized Intel architecture hardware design specification coupled with the Intel HAP software provides an innovative solution which reduces hospital readmissions, lowers costs, and accelerates time to market.
The primary goal is to make improvements to the healthcare industry that help providers deliver a better patient experience. As uses of IoT devices and sensors continue to evolve, we have the capability to innovate products in lockstep. The appetite for data from these devices to predict, prevent, and manage various health conditions will continue to feed the demand for tools, platforms and processes. We're ready to meet this demand by supplying the industry with transformative products that will continue to enhance patient treatment.