As businesses work to keep up with increasing demands, Flex's Paul Baldassari shares how combining lean and agile principles with advanced technology and cross-industry expertise is helping manufacturers produce products at record speeds. These lean and agile principles also help build resiliency, ensuring business continuity in the face of unforeseen challenges and disruptions.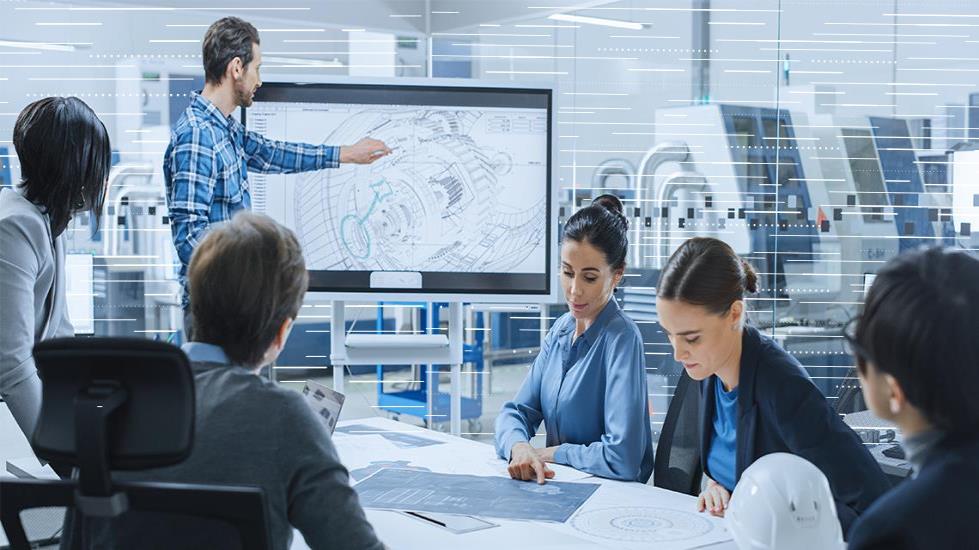 Lean and agile are not new concepts in manufacturing. However, there's a common misconception among professionals today that lean principles represent an outdated form of process improvement. Instead, they believe agile ideologies, made famous by the software community, will replace lean and become the standard approach for improving product speed-to-market. In fact, some reports show that nearly 30% of manufacturing organizations rely strictly on agile principles for product management.
As an executive with more than 20 years of experience at one of the largest manufacturers in the world, I believe if you are viewing agile as a replacement for lean, you are not seeing the whole picture. You might even be falling behind. At Flex, we are big believers in both lean and agile, and the ways we apply these methodologies are constantly evolving.
We're entering the next evolution of lean and agile manufacturing. This coming era represents a time where lean and agile processes will combine with advanced technologies and cross-industry experience to ramp, make, and deliver goods faster and more reliably than ever before. In fact, a McKinsey & Company report about the companies that are best poised to rebound from disruptions or change — such as the COVID-19 pandemic — states of companies seeking to be more resilient:
They can build an agile organization; a shift toward faster, federated, data-informed decision making and "good enough" outcomes can make it easier for leaders and teams to test, learn, and adjust in the wake of complex business challenges.
— McKinsey & Company
 
A primer in lean and agile manufacturing
Before diving into this next evolution of lean and agile, it's helpful to understand the ideas behind these principles. A useful metaphor is to think of a runner. Now, picture a marathon runner and a hurdler. Typically, marathoners are thin and athletic. Being thin is being lean. Carrying excess weight can slow you down, and lean is all about eliminating weight or "waste." While waste sounds like a harsh term, it's really all the processes and steps that aren't adding value. Agile, on the other hand, is like a hurdler. Starting off the blocks fast, sprinting, and flexibly to avoid hurdles (or challenges) is paramount in a race.
Lean and agile have always had a close relationship in manufacturing, but they traditionally followed a linear path. In the past, manufacturers would establish timelines with a customer, set up the necessary infrastructure to create the product, put the idea into production, apply lean principles to stabilize the process, drive out waste, and leverage agile methods to keep production moving quickly.
Today, manufacturers across industries are facing increased demands from customers looking for goods faster than ever before. This forces product lifecycles to shorten and for ramp times to drastically decrease. While lean and agile methods can help meet some of these demands, it's advanced manufacturing technologies that fuel and enable this speed.
The impact of simulation and digital twins
Manufacturing technologies, such as software simulation and digital twins, are gaining momentum and creating new efficiencies when combined with lean and agile operations.
With simulation today, manufacturers can set up virtual representations of factories and production lines before installing machines, eliminating a manual, expensive, and resource-intensive process. It's also beneficial from an agile perspective, as it increases flexibility, provides the ability to make changes to designs, optimize layouts and flows, and speed processes with the click of a mouse.
At the same time, organizations can leverage the virtual realm to create digital twins of these facilities and eliminate waste with lean principles. With a digital twin in place, these businesses can even start performing digital kaizens, having conversations with internal stakeholders and customers on how changes will affect the entire product lifecycle.
With the support of advanced technology, process improvement and production are no longer linear processes; they now occur in tandem. Virtualization enables manufacturers to unlock the true potential of lean and agile principles, making real-time decisions and delivering products faster and safer than ever before. It also enables manufacturers to remain resilient, pivoting their approach quickly in response to different scenarios. However, even better results come from applying cross-industry expertise and a change in thinking.
Why cross-industry collaboration is so important
At Flex, we generally view products in two broad buckets: quick-to-market, like consumer and lifestyle-focused goods, and highly regulated, complex-to-ramp products, like medical devices and automotive components.
Yet, the pandemic highlighted the need for manufacturers to be resilient in the face of a global challenge and move quickly, regardless of product category. The makers of highly regulated products, like ventilators, and quick-to-market offerings, like masks, came under immense pressure to produce options that could save lives with uncharted speed.
Flex helped our partners produce more than 50,000 ventilators in 2020 during the pandemic. We also manufactured more than 62 million masks for Flex employees and family members around the world. A driving force in our production for both of these projects was leveraging cross-industry lean and agile learnings to eliminate waste and solve challenges safely and quickly.
For instance, with ventilators, we leveraged our experience manufacturing consumer and lifestyle products and applied that knowledge to medical devices. We tapped our rigor from the automotive industry and understanding that quality cannot be tested into a product, but needs to be integrated from the start. We combined that with our experience navigating the creation of other highly regulated industries and devices. This resulted in a completely new way of thinking for the medical community and the realization that quality devices that improve lives can be ramped and manufactured faster.
While this is only one example, it showcases that just because products have been produced one way in the past, it doesn't mean they can't be created faster. More importantly, it shows how cross-industry knowledge and experience can help evolve lean and agile manufacturing.
As an organization, Flex has a deep heritage across electronics, medical, automotive, consumer, communications, industrial, lifestyle, and various other industries. We pride ourselves on leveraging the experience between teams and combining it with the latest technological advancements to drive results. While some might think that lean and agile are changing, we'd argue they're evolving for the better.
In my next few blogs, I'll continue to explore the ways advanced technology can unlock greater value in manufacturing and how principles like sustainability can create new efficiencies while making the world a better place.