As a result of quality and innovation programs launched at the Flex site in Althofen, Austria, the company has been recognized with a seven star rating for organizational excellence from the European Foundation for Quality Management (EFQM), a globally recognized framework for organizational development and performance improvement that offers an objective and data-based holistic view of an organization.
Receiving seven stars, the highest recognition level possible, makes the Flex site in Althofen one of only 13 companies in Europe to achieve this rating. This recognition highlights the quality, innovation, and agility that Flex delivers to meet the advanced manufacturing needs of customers in complex and highly regulated industries like healthcare, automotive, and communications.
Flex customers benefit from the company's innovative strength and experience, the quality of the products and services, the high stability of production processes, and an agile orientation towards applications and solutions.
— Harald Strommer, Lead Assessor, EFQM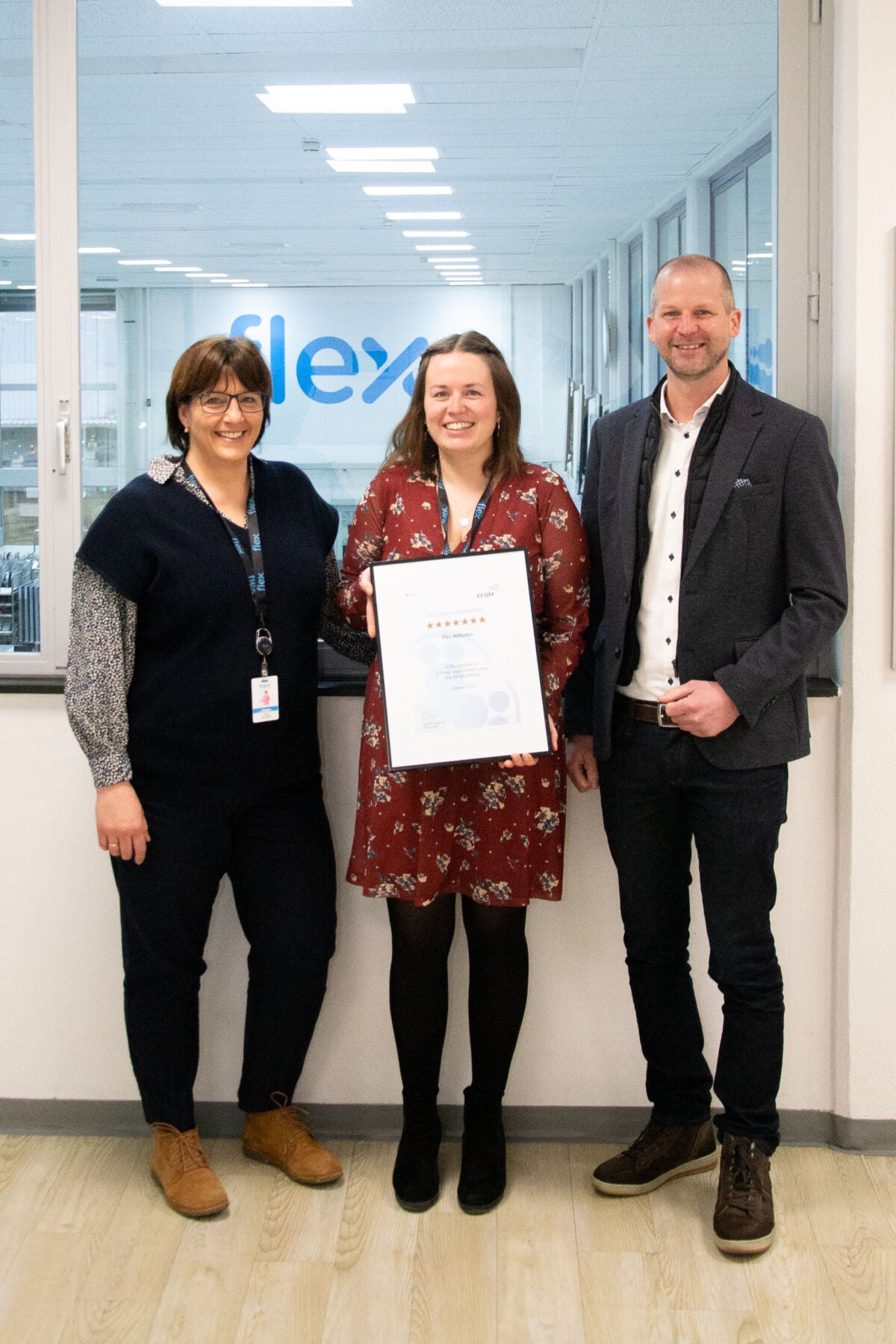 We're proud to receive the seven-star rating from EFQM as it validates the hard work of our employees on continuous improvement and world-class quality to achieve our customers' complex product roadmaps with the reliability and agility needed for long-term dependability.
— Martin Reiner, General Manager, Flex, Althofen
From left to right: Iris Leitgeb (Strategy & Business Excellence Manager), Viktoria Harrer (Lean Manager), Martin Reiner (Managing Director, Althofen)