Advancements in manufacturing, including smart automation and technological gains, open the door for new career paths and specialties. Meeting the eager young minds who will one day manage these positions and lead the industry is a top priority. Manufacturing Day is an annual opportunity for us to get inspired from and inspire the next generation of manufacturing professionals.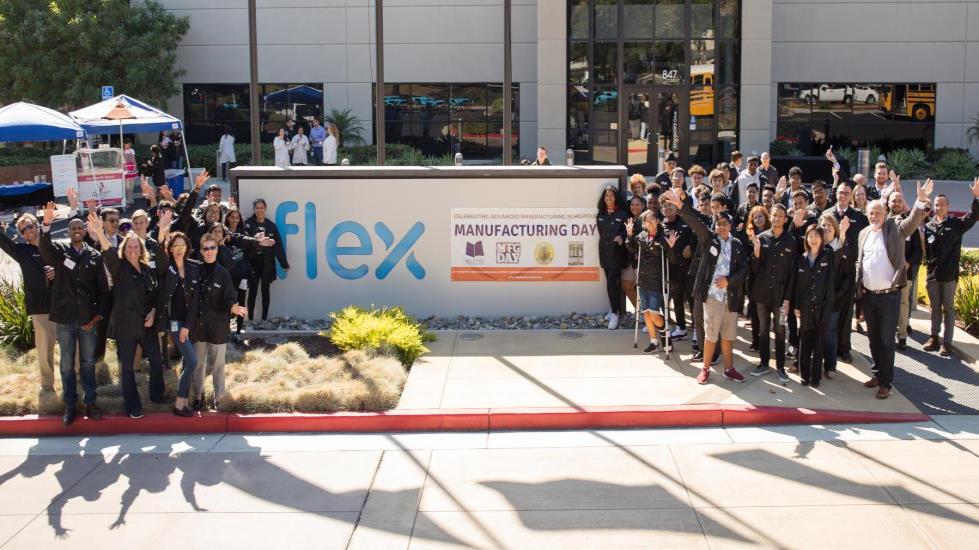 Big manufacturing opportunities for big minds
Recently we welcomed 77 visitors to our Milpitas Innovation Center, including 38 students from Milpitas and Calaveras High Schools. Visitors toured multiple departments dedicated to advanced manufacturing engineering, Industry 4.0, wearables/flexible technology, micro-electronics packaging, and more. The emphasis of the tour was to showcase the many facets included in a manufacturing career.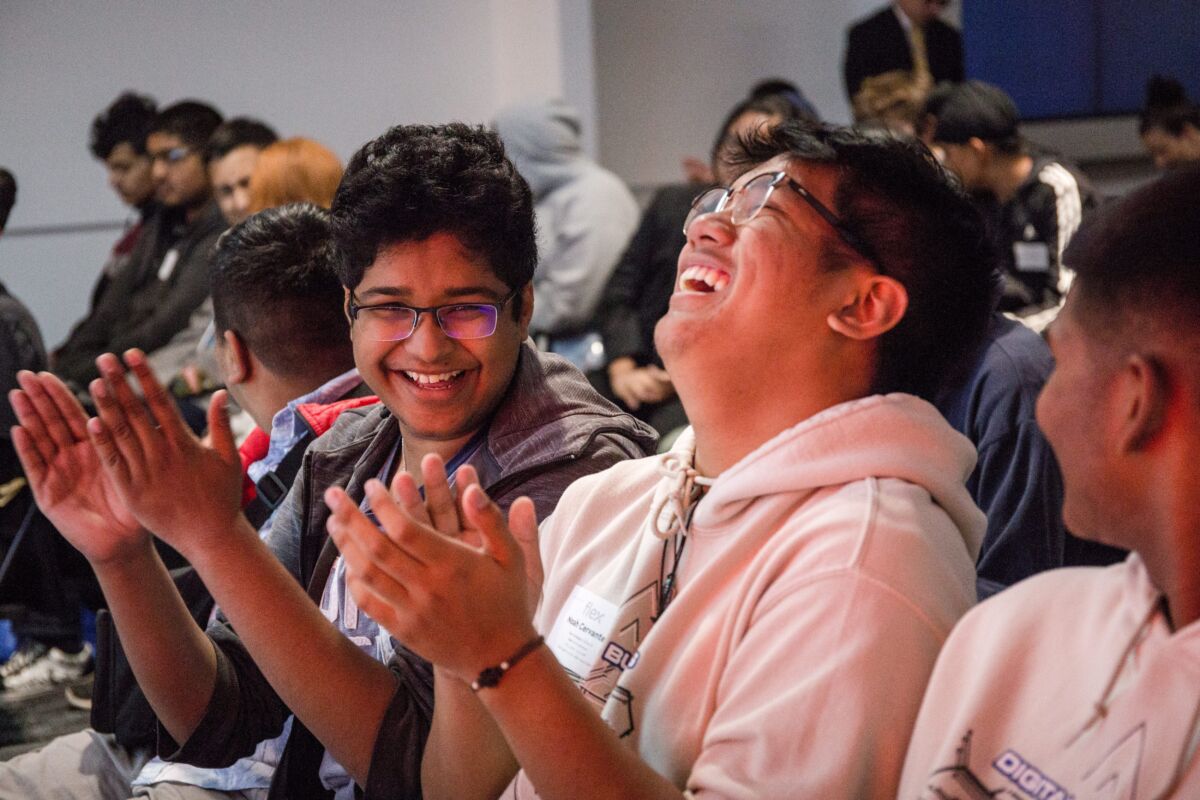 I would like to thank Flex for a truly outstanding Manufacturing Day. It was a great success because it accomplished the main objective of inspiring our next generation of innovators in advanced manufacturing.
— Victor San Vicente, City of Milpitas Economic Development and Trade Commission
Supporting Silicon Valley with innovative manufacturing
We know students are the future, just as Silicon Valley is home to the future of technology; that's why we partner with new and established technology companies. We not only incorporate their products into our processes; we also help create what they need to thrive.
The group toured our showroom and learned about our solutions, system integrations, and the depth of our capabilities. We also shared a glimpse into our high-tech research and development competences, which act as a guide for our projects.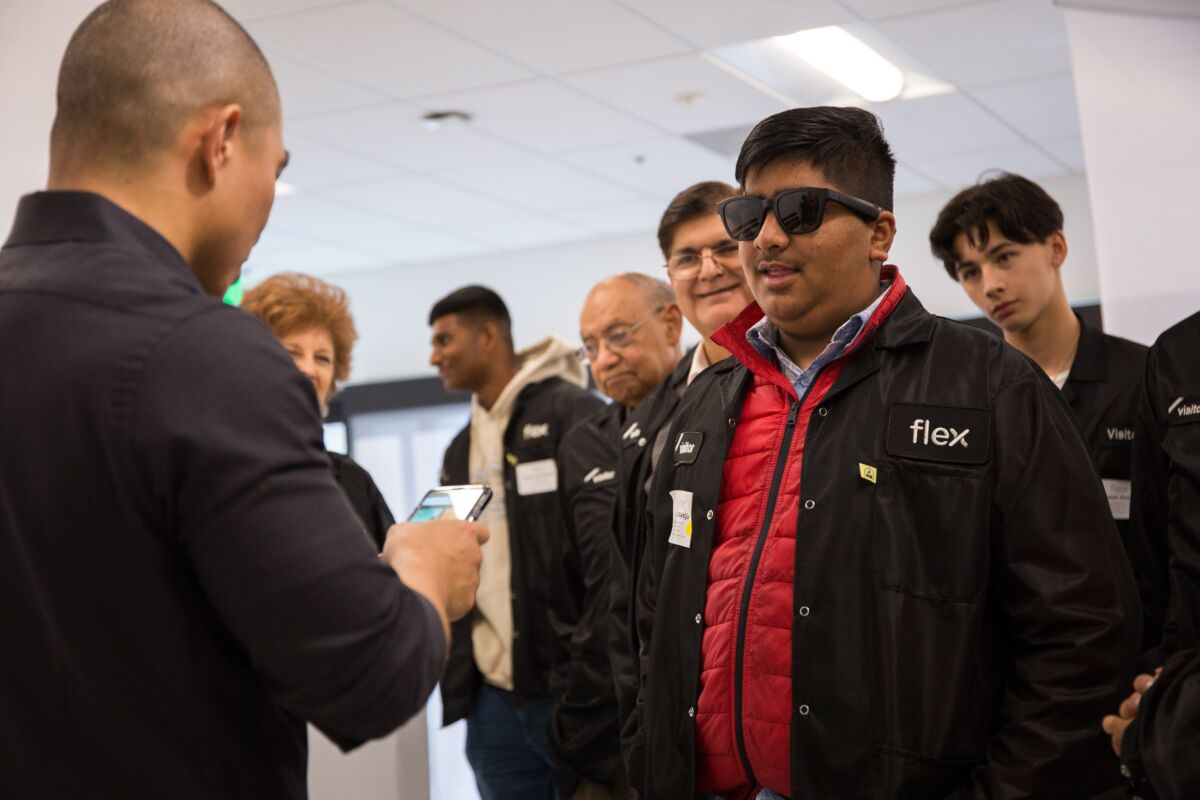 The City of Milpitas, our citizens, and our schools and students are fortunate to have Flex as one of the principal contributors to our city and our economy.
— Victor San Vicente
Finding opportunities in manufacturing through creation and inspiration
"Manufacturing Day is a day of creation." That's what one student shared about their experience in our center – and we couldn't agree more. Industry 4.0 took manufacturing to new levels, boosting our ability to create and reinvent products. New ideas are always welcome, because the limits placed on manufacturers are in the past. We include the latest custom parts, technology, and thoughtful design into each item.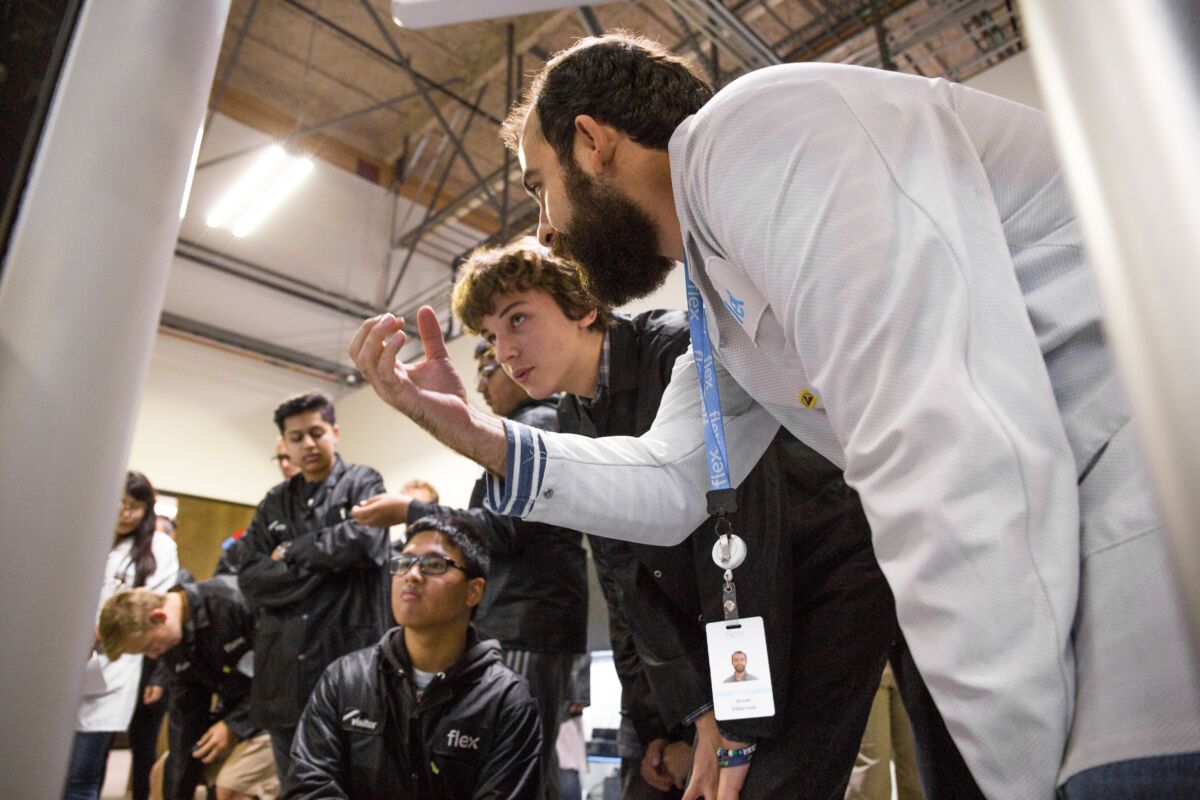 The intersection of technology and manufacturing presents new manufacturing opportunities to innovate and establish a career path. Students witnessed technology they would never know existed without visiting our center.
For these creative minds, Manufacturing Day confirmed that possibilities are endless.
Learn more about how we're converging technology and manufacturing to bring the next generation of products to life.