Right place, right time (to market)
Manufacturing in a foreign market is challenging. Choosing the wrong location for your operations can cost you time and money, and ultimately, slow your product's time to market.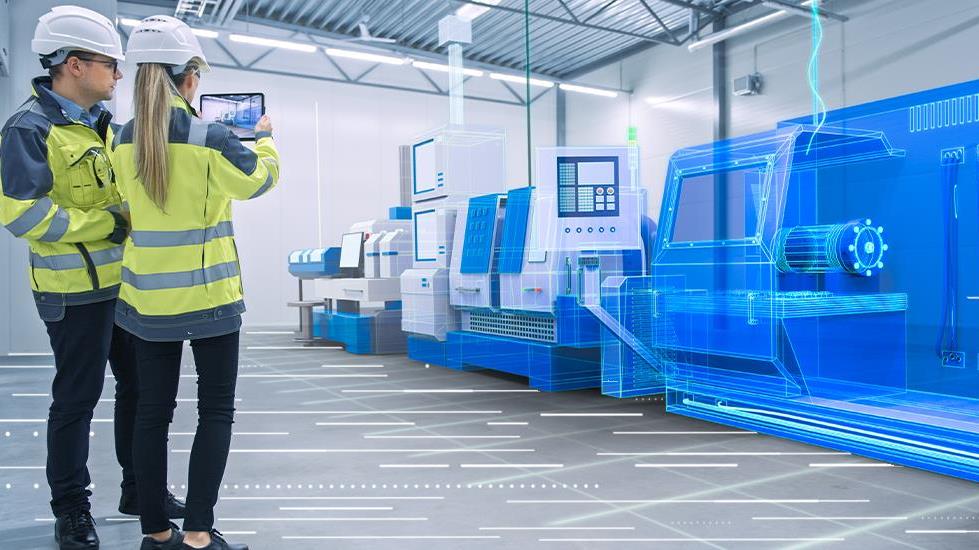 Prototyping a product with a partner across an ocean can mean long delays and a lot of back and forth. And planning your manufacturing based on where your business is located can come with costly tariffs and taxes.
To get the best of both worlds, no matter where you are in the world, you need a partner with:
Global scale
Regional expertise
With capabilities in both areas, we can help you shift between regions while basing your operations where it makes sense for you. As your in-region partner, our expertise and reach can help you design solutions directly into your supply chain.
The right decision can improve your bottom line
So how can your business design products faster and get them to market in the right regions? It all starts with having suppliers, design centers, manufacturing sites, and distribution centers in the right location.
For a U.S. software-defined storage (SDS) provider challenged to meet growing demand, we designed a custom "meet-in-the-channel" business model based out of California. This integrated direct order fulfillment solution makes 100% of the order billable directly to the distributors — keeping hardware inventory costs from ever touching our customer's books. Couple this approach with automated order management, and our customer realized a higher valuation and margins, faster turnaround times, and less operational overhead.
Building local can lower lead times
When it comes to finding the best location for production, the answer could be closer than you think. For one customer in Brazil, local manufacturing made up 5% of their total sales. Travel to and from their foreign production site hiked up costs, lowered productivity, and resulted in long product lead times. Consequently, new products weren't available in the market until 12 months after their global launch.
By exploring local manufacturing options, we helped them drop their new product introduction (NPI) lead time from 12 months to 3 months, reducing their time to market by 75%. What's more, we also improved their supply chain model to achieve better savings and 20–30% higher margins.  
Choosing where you build — and who you build it with
For some, the right location comes down to finding the right cultural fit with a partner they can trust. After exploring several of our production facilities around the world, holographic signage maker HYPERVSN was ultimately won over by the team in Cork, Ireland.
We immediately developed a rapport and felt confident with their approach. Their culture was a fit with ours.
— Alla Demidova, Chief Operations Officer, HYPERVSN
We called on our regional expertise to help HYPERVSN collocate their manufacturing and distribution service logistics in a single site. That same facility has been responsible for building and shipping more than 10,000 units of the HYPERVSN product to date. We store the product at our on-site warehouse until it's ready to be shipped directly to customers across 80 different countries.
Tap into our global scale and regional expertise
There's no roadmap for entering a new market or geography. But an experienced partner with a large global footprint can help you get your product into the world's most commercially significant regions faster. We'll help you prototype out of a site local to your operations before ramping up to full volume in a region that meets your needs — driving down costs, reducing risk, and speeding your time to market.