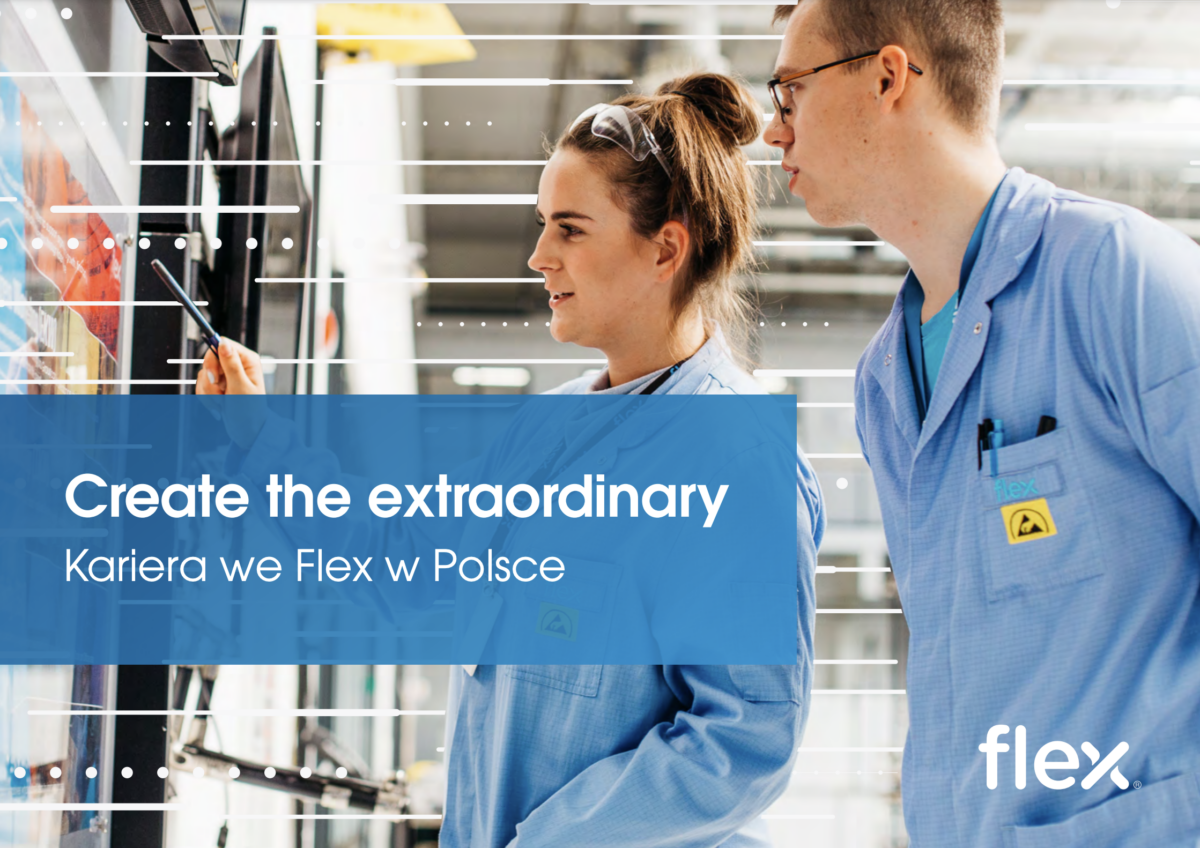 Flex to światowej klasy partner produkcyjny, pomagający klientom z różnych branż w opracowaniu i budowaniu produktów, które zmieniają świat.
Jako globalny zespół, jesteśmy obecni w 30 krajach i odpowiadamy zrównoważonemu działaniu. Dzięki temu zapewniamy swoim klientom innowacje technologiczne oraz rozwiązania związane z łańcuchem dostaw i produkcją. Pomagamy im również pomyślnie przejść przez proces regionalizacji, wdrażania sztucznej inteligencji do produkcji, budowania infrastruktury 5G oraz zaawansowanej produkcji.
Nasze wartości napędzają nas do działania. To one nas definiują oraz nakierowują, jak budować zróżnicowane miejsce pracy oparte na zrównoważonym rozwoju i środowisku, gdzie każdy może rozwijać swój potencjał.